Immervision
Immervision enables intelligent vision in any device. They design wide-angle lenses with augmented resolution to see more, and AI-ready image processing to see smarter. Their technology is for smart professional applications, consumer devices, automotive, robotics, medical, and other industries. Vision is key to understanding and securing the environment and to entertaining and informing the world. Immervision continuously adapts its technology and licenses it to component manufacturers, OEMs, and ODMs in the imaging eco-system.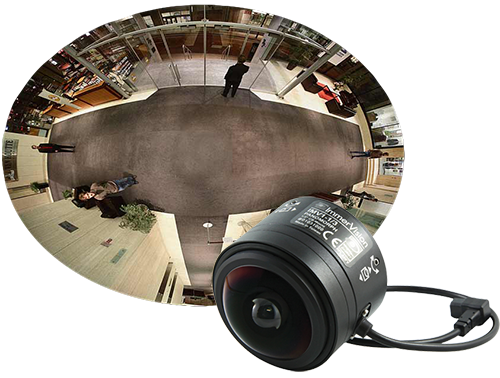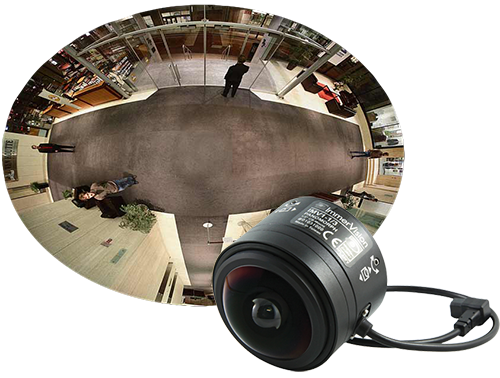 360° Panomorph Lenses
Achieve Full Coverage
In video surveillance situational awareness is crucial. The IMV1-1/3 panomorph lens is the most effective tool in getting a complete view of your environment. With panomorph technology, users can expect greater coverage, increased resolution and better results.
Easy Integration
Getting an immersive 360° view is as quick and easy as switching the lens. If you currently use a camera with a CS-mount lens, you are on your way to complete 360° panomorph functionality. You will be surprised how easily panomorph integrates into existing or new video surveillance systems.
Universal Dewarping Compatibility
As The 360° Video Standard, ImmerVision Enables is offered by all major VMS platforms and camera vendors. It is the only 360° universally compatible dewarping standard.