Konexx
Konexx is committed to satisfying customers' needs to connect computers, conference units and other analog devices to their telephone systems in an office or field environment, employing the most cost-effective technology available. KONEXX products and accessories are designed to enhance the productivity and meet the specialized communication needs of corporate mobile computing professionals.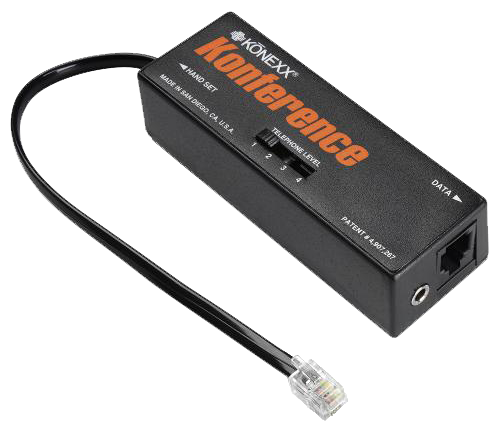 Konference
The Konexx Konference allows users to connect analog conference call units or direct-connect speakerphones to virtually any digital phone system. By interfacing with the telephone handset, this product allows users to avoid the cost of installing dedicated analog lines.
Office Konnector
Office Konnector provides full analog connectivity over digital phones in the office environment for equipment such as computer modems. This handset-interface unit is compatible with virtually all digital phone systems and modems.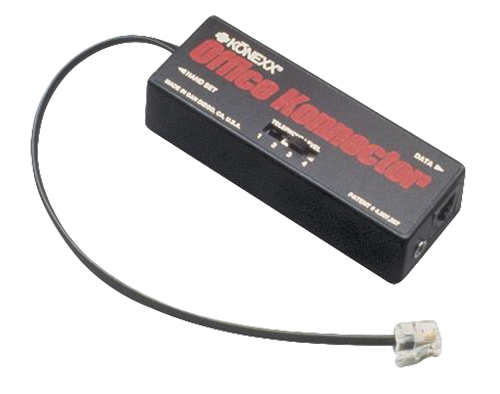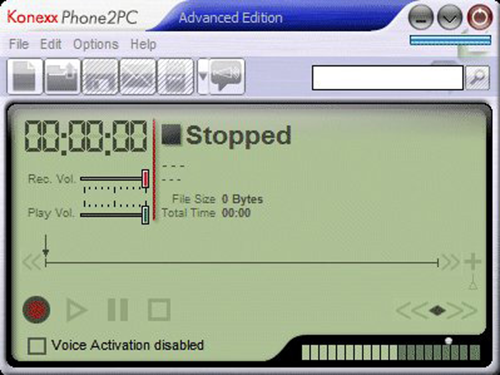 USB Phone 2 PC
Konexx USB Phone 2 PC digital call recording solutions include everything users need to record calls or meetings as compressed .wav files to their computers that can be saved, played back and emailed: the USB Phone 2 PC hardware interface engineered with Automatic Recording Level (ARL) for clear and balanced audio quality, an external microphone for recording conference calls, meetings or dictation, all the necessary connecting cables and one of the USB Phone 2 PC software versions – Basic, Advanced, Secure, Call Center.