MOOG Videolarm
Moog Videolarm is recognized as the innovator of today's pressurized and bullet-resistant outdoor dome cameras. They offer a wide assortment of cameras, illuminators, brackets and CCTV accessories.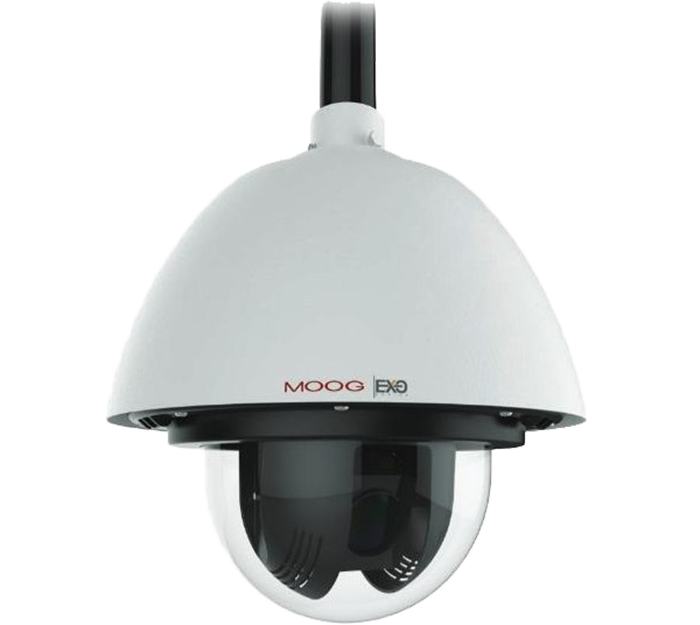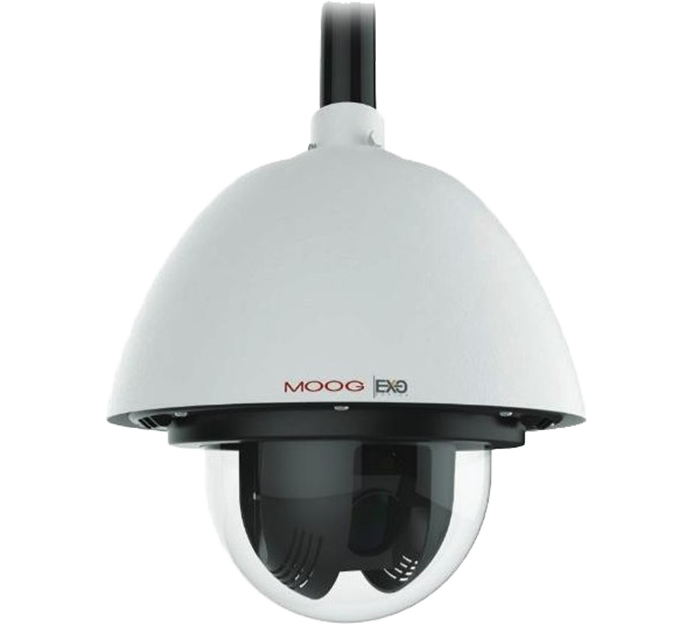 EXO Pressurized PTZ HD Camera
The EXO Pressurized High Definition (HD) Network Camera System is the professional's choice for capturing brilliant, 1080P full HD video in areas of high contamination. The EXO Series is built tough to withstand extreme temperature ranges, power surges, heavy impacts, and contamination from debris, chemicals and water. The pressurized outdoor pan tilt- zoom high definition (HD) IP video camera totally protects electronics and lenses from debris, chemicals and other contaminants; thereby reducing service calls and extending camera life. Each pressurized unit includes a Schraeder valve to fill the housing with Nitrogen or another clean stable gas, and a 5-7psi pressure relief valve so that the unit cannot be over pressurized.
EXO Fixed Thermal Camera
The Moog Fixed Thermal Camera System is the professional's choice for capturing infrared video. This product is built with hardened components to withstand extreme temperature ranges and power surges.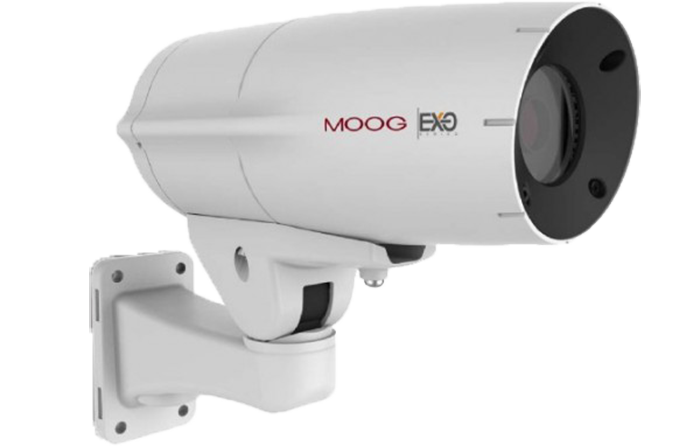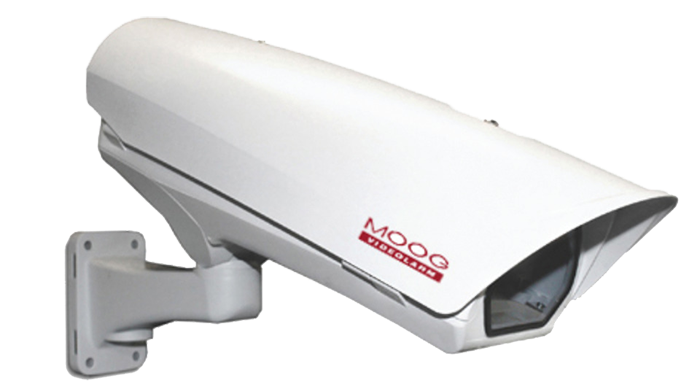 Fusion Camera Housing
The Fusion Camera Housing Series of environmental camera enclosures is designed to fit a multitude of rugged outdoor surveillance applications. The housing is constructed of resilient polycarbonate and has a wall/ pole mount comprised of cast aluminum with a durable powder coat finish, all of which ensure protection of your camera even in the harshest of conditions. Additionally, the heavy-duty wall / pole mount keeps cables protected and out of sight due to its feed-thru capability. This feature coupled with the side-hinged lid and tool-free camera tray ensures easy installation and servicing of your camera.
Fusion Pressurized and Dust-Proof Housings
The Fusion Pressurized and Dust-Proof Housings for fixed cameras are engineered with camera protection, ease of installation and true flexibility in mind. The Moog "elegantly simple by design" philosophy ensures affordability in the finished product. The Fusion tubular housing body is constructed of treated aircraft-grade aluminum and 316 stainless steel hardware to ensure camera protection in harsh, corrosive environments. Pressurization protects the camera and lens from debris, chemicals and other containments, extending the life of the camera and reducing service calls. Each pressurized unit includes a 16-pin hermetically-sealed connector to simplify connections. A heavy-duty feed through wall/pole mount, with conduit input, protects and conceals wiring.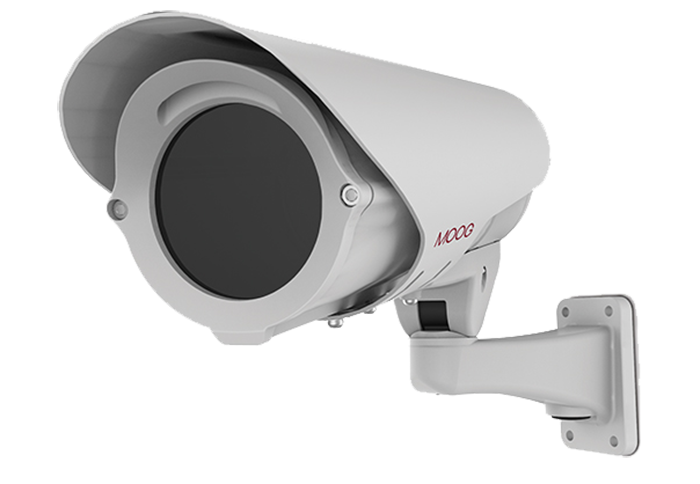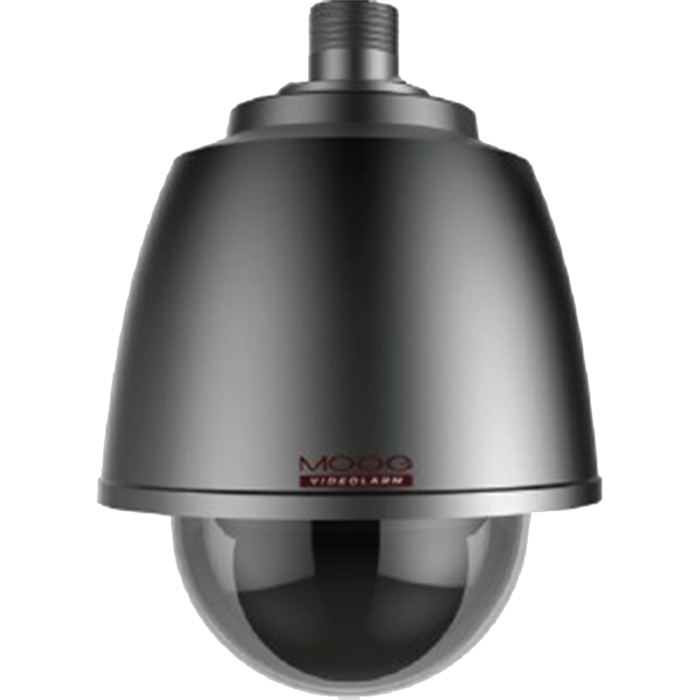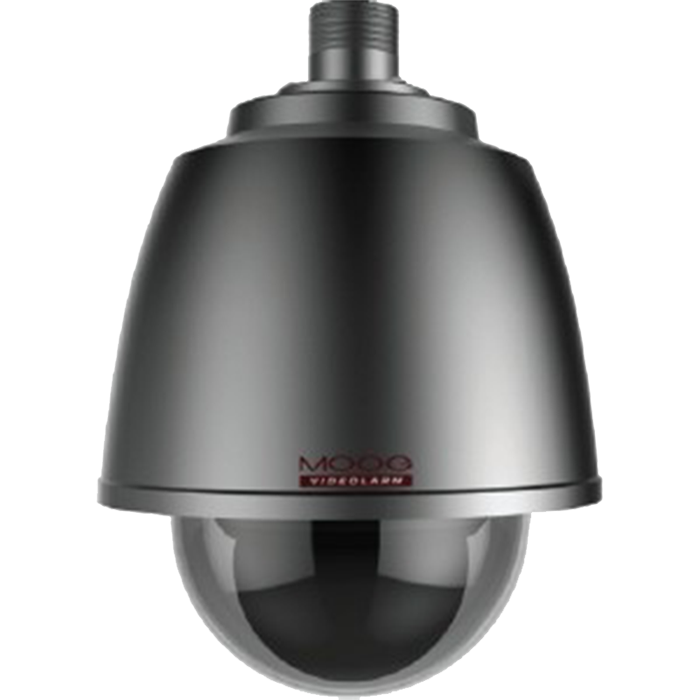 Fusion Stainless Steel Dome
The Fusion Stainless Steel (SS) Dome is designed to protect surveillance cameras in the harshest environments while supporting crystal-clear video capture. Corrosive marine and coastline applications, as well as heavily-saturated chemical environments are no match for the 316 L SS housing and sunshield; nor the specially-engineered, optically-clear lower dome. The lower dome offers both better optics, and more resistance to harsh chemicals than traditional acrylic and polycarbonate domes.
PolEvators
Save money, time and labor with the innovative Moog PolEvator. One technician, using a standard drill, can quickly, easily and safely service or repair pole-mounted cameras without the need for high-reach devices, such as bucket trucks, ladders or multiple technicians. With its unique, patented, self-lubricating lowering mechanism, the Moog PolEvator is built to smoothly lower its payload to ground level yet withstand harsh outdoor conditions.