Adtran
Adtran develops innovative networking technologies that make communications simpler and more affordable for businesses of all sizes. Its networking solutions include a full line of products and services that address the unique connectivity needs of any organization. Adtran offers both enterprise-class solutions, backed by warranties and leading support, as well as consumer networking solutions for service providers globally. With over 35 years of experience, Adtran delivers a comprehensive suite of services that optimize your value proposition and maximize your infrastructure benefits.

Business Networking
Adtran addresses the unique connectivity needs of any size business by offering a comprehensive suite of products and services. Adtran's expertise in the development and implementation of networking infrastructure helps businesses focus on what matters most. It's enterprise-class products are backed by industry-leading support and warranties.
Product Categories:
Routers
Switches
IP Business Gateways
Business Wi-Fi
Indoor IoT Gateways
Adtran Services
With over 35 years of experience in designing, manufacturing, and deploying broadband solutions, Adtran has the expertise needed to successfully elevate your customers' network. Adtran services will improve operations, maximize infrastructure value, and boost subscriber experience. Leverage Adtran's leading services for premier network performance.
Services Categories:
Pro Start
Pro Care
Elite Cloud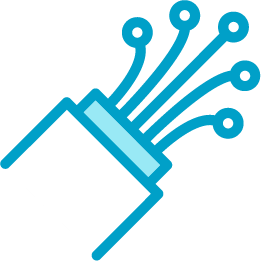 Fiber Access
Adtran helps communications service providers build full fiber networks by leveraging PON technology that delivers gigabit access to homes and businesses, as well as efficient infrastructure backhaul. Adtran brings leading voice, data and video capabilities to the market and ensures flexible system configurations with a broad product portfolio. Reach your network's full potential with a scalable, future-ready network.
Product Categories:
Optical Line Terminals
Optical Network Terminals
Access and Aggregation Switches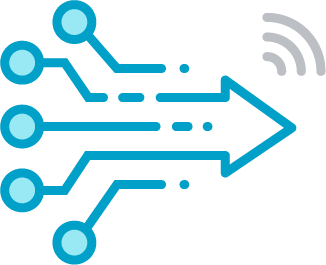 Fiber Extension
Adtran unifies hard-to-reach urban and rural locations with next generation broadband technologies. Accelerate your delivery of the Gigabit Society experience using the industry's broadest range of fiber extension solutions, including fiber-to-the-x (building, node, or antenna) architectures.
Product Categories:
Metnet 60G CPE, PoE Power
Metnet 60G Fiber-Mesh Node (variations available)
Connected Home
Adtran's next-generation service delivery gateways (SDGs) offer consistent, multi-gigabit performance and low-latency. Give your customers a seamless experience that leverages open platforms, faster services rollouts, and reduced energy consumption. Optimize network operations, customer experience, and target marketing with AI driven SaaS applications.
Product Categories:
Adaptive Wi-Fi: Plume Pods and SDGs
Residential Gateways: SDGs
For More Information on Adtran, Please Contact Brittany Zickefoose: