ADTRAN
ADTRAN develops innovative technologies that make communications simpler and more affordable for people everywhere. Their business networking solutions include a full line of products and services that address the unique connectivity needs for businesses of all sizes. ADTRAN ethernet switches, access points, routers, and IP business gateways are enterprise-class and backed by industry-leading support and warranties.

Your Network. The Way It Should Be.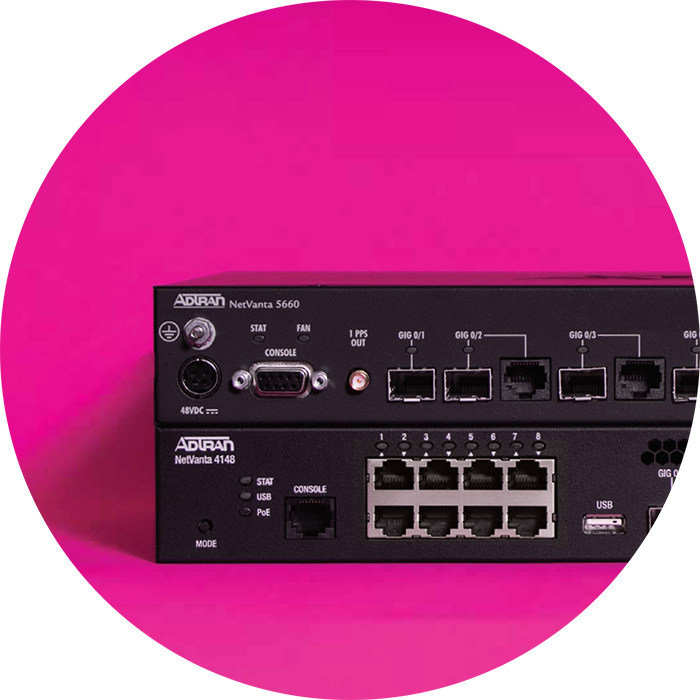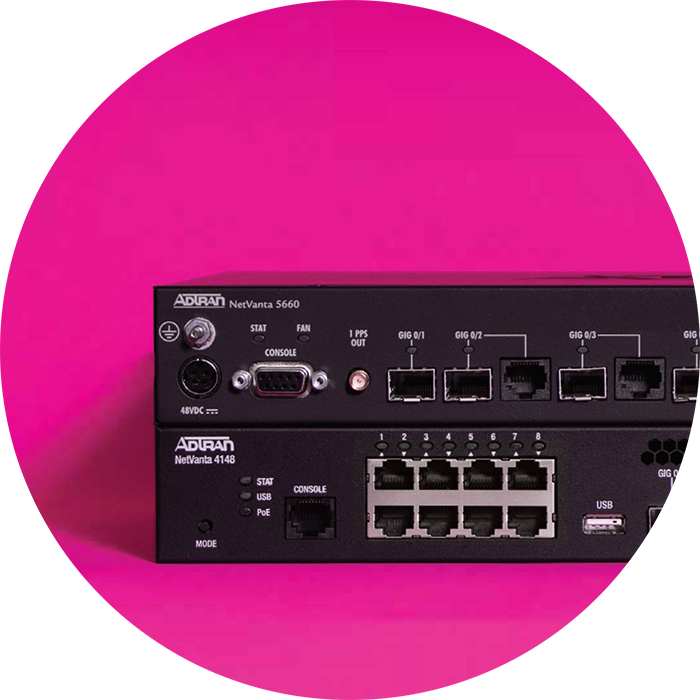 ROUTERS
Feature-rich NetVanta Routers deliver the power and performance needed for high-quality VoIP and other bandwidth-intensive applications at a very attractive price.
Enterprise-class quality at an affordable price
VoIP-ready to accommodate bandwidth-intensive applications
Simple setup and maintenance with visual, standards-based tools
Robust line of defense against common security threats
Diverse range of devices to fit your business needs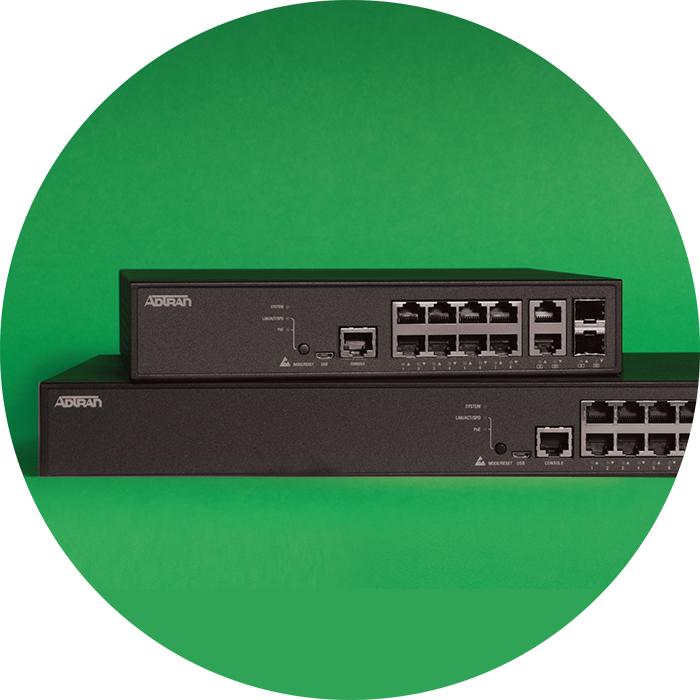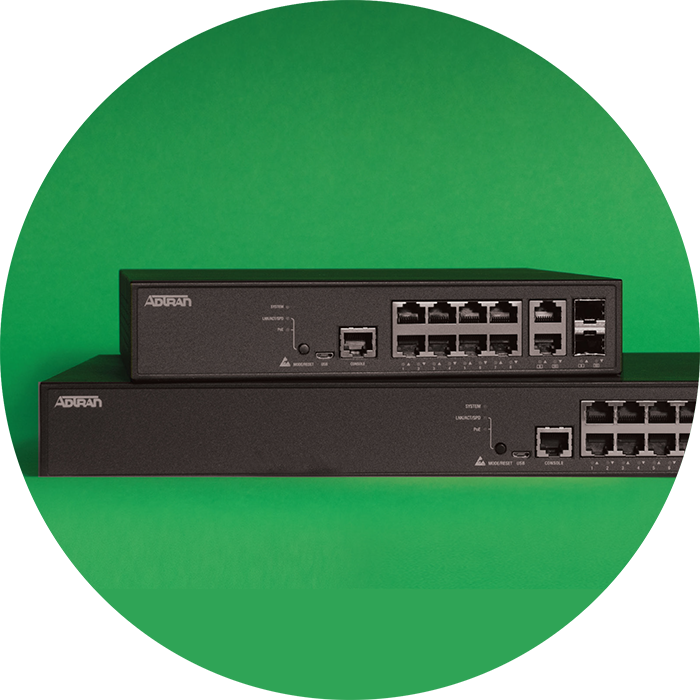 SWITCHES
High-performance Ethernet Switches offer advanced technology to deliver flawless VoIP, support high-bandwidth applications and provide an easy upgrade path.
Custom-built switches designed to ensure best VoIP performance
High bandwidth to support bandwidth-intensive applications
Advanced Quality of Service features for high-performance VoIP
Flexible architecture sized to your needs, including optional PoE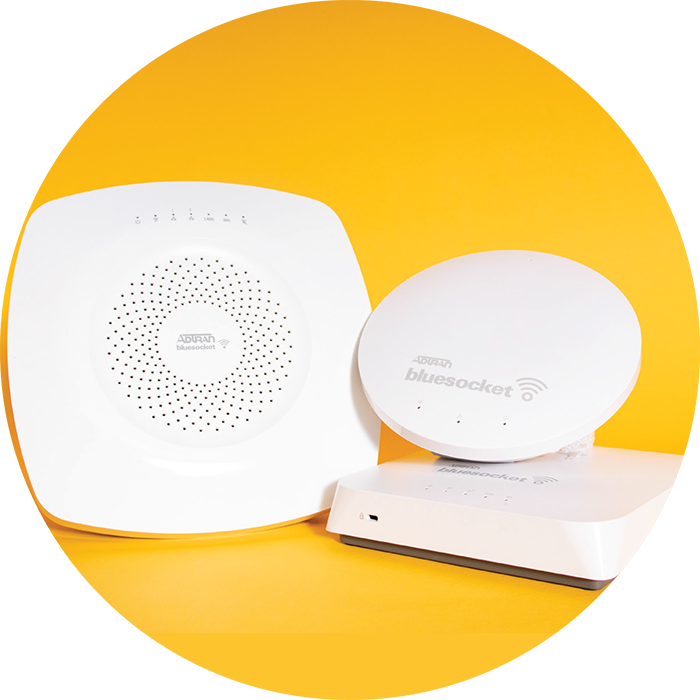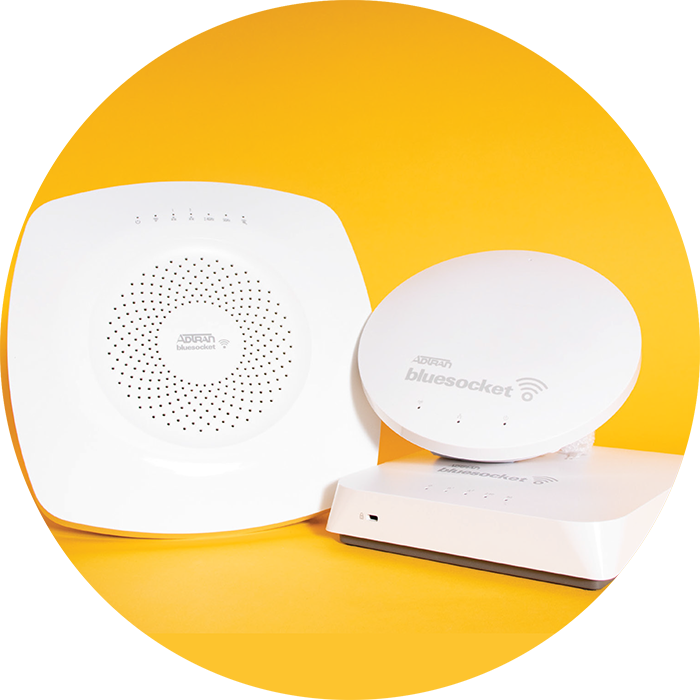 BUSINESS WI-FI
ADTRAN Business Wi-Fi offers a better Wi-Fi experience with lower prices on enterprise-class access points, and Express Cloud management. Elevate the experience with Elite Cloud to include advanced features and unparalleled flexibility in deployment options.
100% cloud-managed Wi-Fi without required subscriptions
Powerful enterprise-class APs at market disruptive pricing
Plug-and-play installation for fast, easy deployments
Built-in intrusion detection to identify and prevent attacks
Advanced RF and steering features to optimize the user experience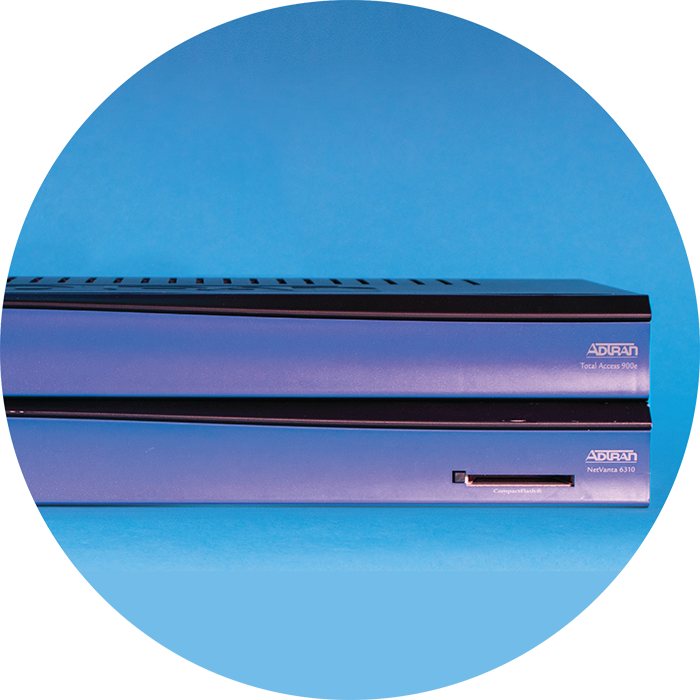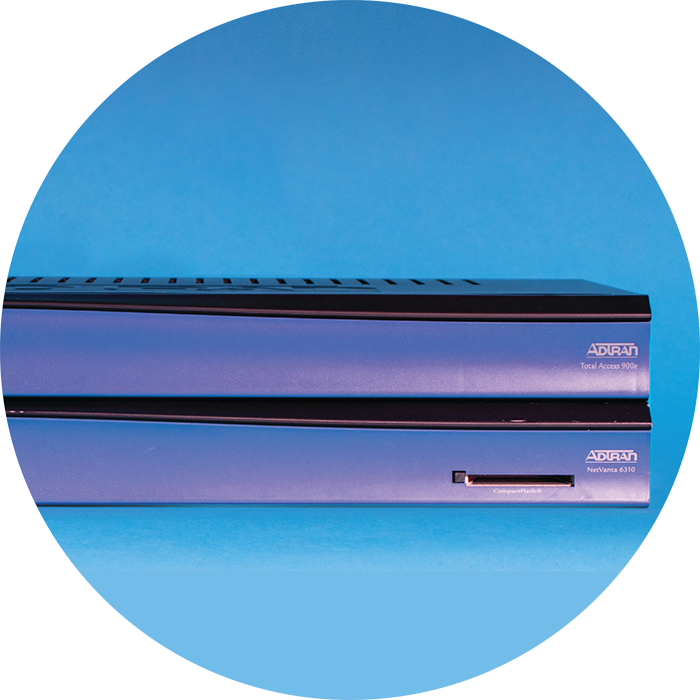 IP BUSINESS GATEWAYS
Flexible Total Access IP Business Gateways provide SIP-gateway functionality, a robust IP router, firewall and VPN functionality, and support for a number of analog and digital interfaces for existing phone equipment.
Seamless voice and data integration over VoIP-based network architectures
Full-featured business-class IP router
Couples with NetVanta PoE switches to power variety of network devices
Compatible with industry-leading soft switches and call agents
For More Information on ADTRAN, Please Contact Brittany Zickefoose: