Algo
Algo offers robust intercom, paging and alerting solutions designed to integrate with business telephone systems, premise based Unified Communication servers, and cloud/hosted VoIP services. Algo's expanding product portfolio includes voice and video IP endpoints that leverage SIP protocol and multicasting to implement their solutions into any sized building, campus or enterprise.



Algo's endpoints are compatible with any UC cloud/hosted or premise based platform supporting SIP endpoints. The products feature support for central provisioning, network supervision, and multicast, scaling to deploy over any size building, campus or enterprise in a variety of applications.
Voice Paging & Audible/Visual Alerting
Algo audio and visual endpoints provide comprehensive solutions for voice paging systems, telephone alerting, safety, security and emergency notification, bell scheduling and playing music.
IP speakers and horns
Paging adapters
LED strobe lights
Push buttons
Bell scheduler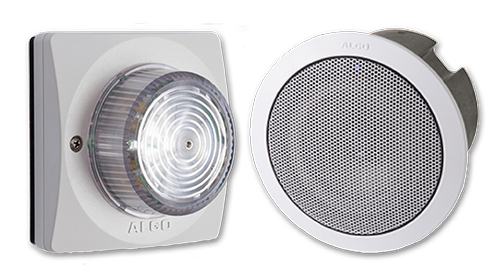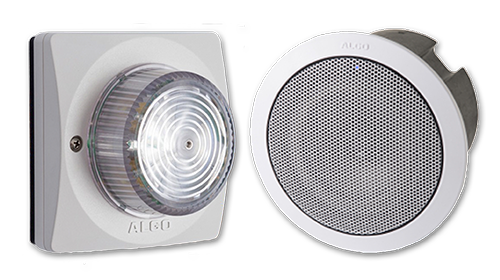 Doorphone/Intercom
Algo offers telephone integrated point-of-entry audio and video door phones and security intercom solutions. Algo's portfolio includes both IP and analog endpoints. They can ring one or more telephones in the building for communication and can integrate door control release features to allow entry.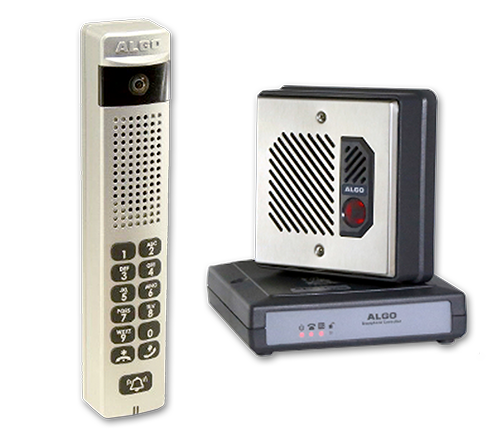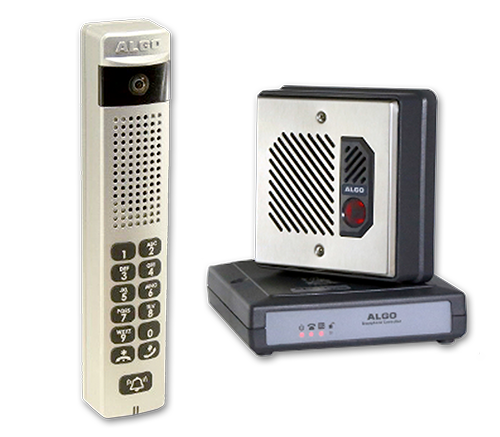 Emergency/Customer Assistance
Algo offers telephone integrated retail customer assistance and emergency alerting solutions. The 1202 Call Button provides a reliable and integrated solution for applications requiring one-touch programmable page announcement or alert notification.