Aryaka
Aryaka, the Cloud-First WAN and SASE company, and a Gartner "Voice of the Customer" leader, makes it easy for enterprises to consume network and network security solutions delivered as-a-service for a variety of modern deployments. Aryaka uniquely combines innovative SD-WAN and security technology with a global network and a managed service approach to offer the industry's best customer and application experience. The company's customers include hundreds of global enterprises including several in the Fortune 100.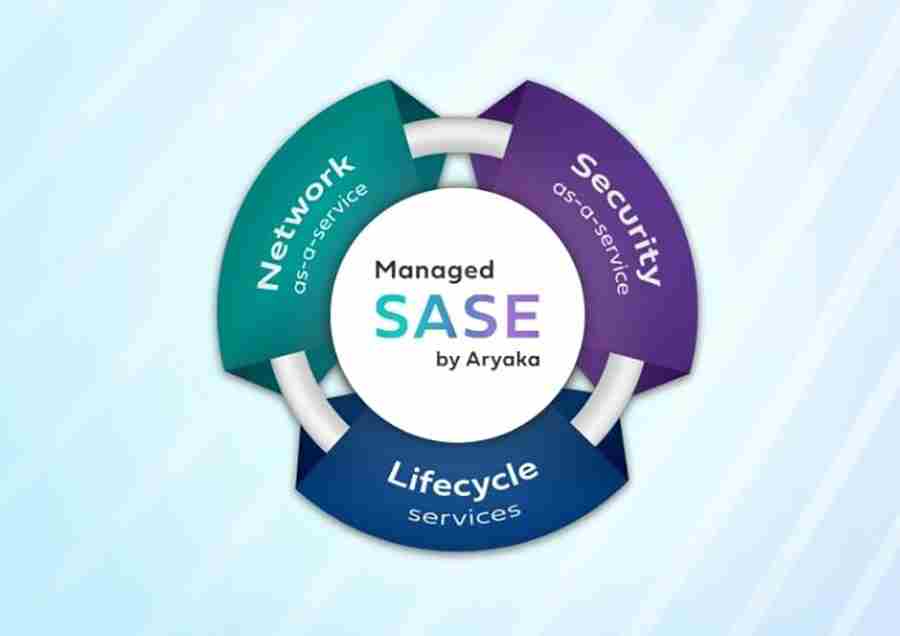 Managed SASE
Experience a true managed SASE for all sites, applications, users and devices via our converged network, security, and integrated lifecycle services
What is Managed SASE?
Aryaka's managed SASE service provides global network connectivity and secure internet access for users, sites and applications anywhere. All delivered as a high-performance, scalable, and elastic cloud service with integrated lifecycle services.
High-Performance WAN
Agile and flexible Network-as-a-Service based on Aryaka FlexCore with integrated, patented SD-WAN technology and capabilities for best-in-class connectivity of sites and users. All backed by comprehensive SLAs.
Pervasive Security
Secure Internet Access delivered as a global cloud service with URL-Filtering, content scanning, real-time threat intelligence and cloud Firewall with unified policy enforcement across sites, users, and devices.
Networking & Security as-a-Service
Converged network and security technology vertically integrated with service workflows and lifecycle services management for an easy-to-consume SASE experience.
All-in-One Managed Service
A true managed SASE service, securely inter-connecting enterprise sites, hybrid workers, and cloud workloads. Combined with world-class service, support, and a comprehensive set of SLAs makes deploying SASE simple and easy.
Service Management Options
Lifecycle services management is tightly integrated with our SASE technology and cloud-based service delivery platform. Customers can benefit from our integrated support and white-glove service or leverage expansive co-management capabilities to simplify service workflows.
Choice of Service Consumption
Choose from ready-to-deploy SASE option of converged network and security as-a-service or select option to tailor network and security requirements with the combination of best-of-breed network and security solutions for a seamless migration from a SD-WAN to SASE architecture.
Managed SD-WAN
Benefit from Aryaka's agile & flexible approach to SD-WAN for optimal performance and service levels connecting sites, hybrid workers and clouds.
What is Managed SD-WAN?
Aryaka's Managed SD-WAN Service leverages a high-performance global FlexCore network, providing enterprises with a resilient and adaptable Network-as-a-Service to connect sites, users, and clouds anywhere in the world.
All-in-One Managed Service
A turnkey SD-WAN service inter-connecting enterprise sites, hybrid workers, and cloud workloads, combined with world-class service, support, and a comprehensive set of SLAs befitting for the cloud-first era.
Aryaka FlexCore
Aryaka's innovative FlexCore global layer 2 and layer 3 backbone network provides optimal, tiered performance and availability with up to 99.999% uptime. 40+ PoPs across six continents reach 95%+ of the business population with sub 30ms latency.
Link, App & WAN Optimization
SmartConnect includes sophisticated, patented end-to-end application and network optimization technology. Breakthrough end-to-end visibility and true control across all network segments and applications deliver an unmatched application experience.
White-Glove and Co-Management Options
Lifecycle services management is tightly integrated with our SD-WAN technology and global service delivery platform. Customers can benefit from our integrated support and white-glove service or leverage expansive co-management capabilities to simplify service workflows.
MPLS Interworking & Hybrid WAN
Migrating from MPLS and Internet connectivity is easy and built into the Aryaka solution by the seamless integration of connectivity options for existing MPLS, site-to-site internet and public internet paths with the Aryaka FlexCore network backbone.
Last Mile Services
Last mile procurement and management and can be complex. Aryaka provides end-to-end network management coverage by making the experience hassle-free with procurement, deployment and monitoring of an enterprise's last-mile needs. Dedicated expert support with 24x7 link monitoring coverage and intelligent link availability technology ensures reliable connectivity.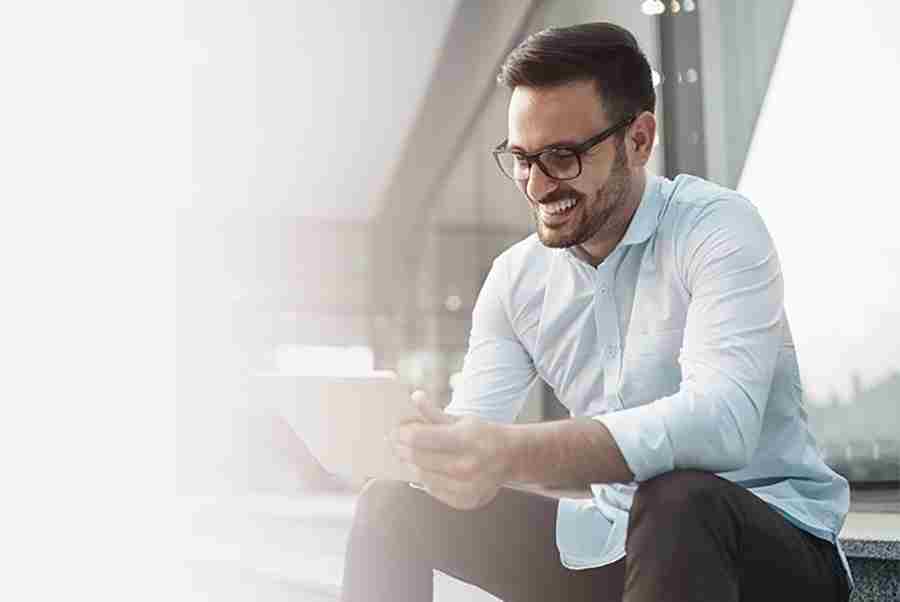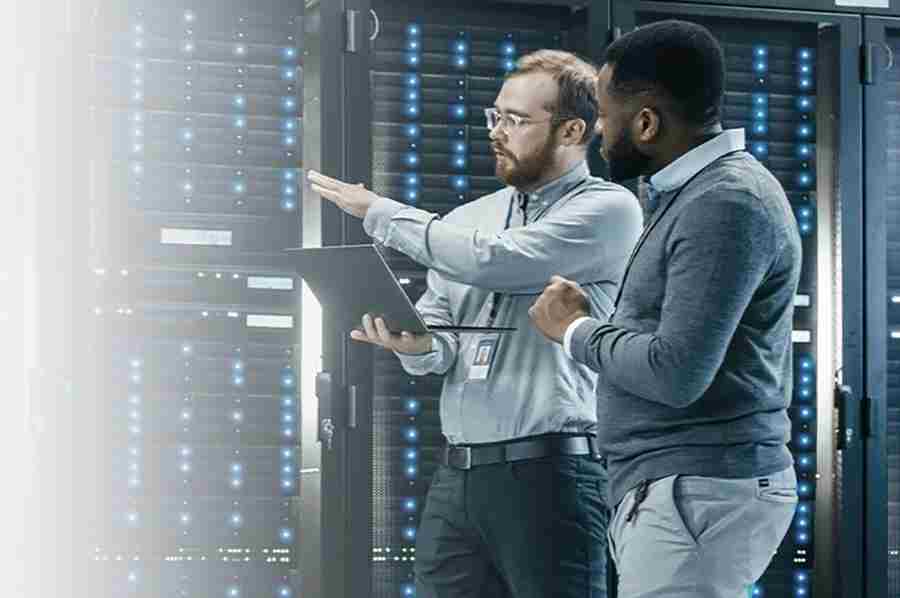 Multi-Cloud Networking
Leverage Aryaka's plug-and-play Multi-Cloud Networking Service to seamlessly connect to hundreds of cloud services.
Connect to Cloud in Minutes
As part of Aryaka's managed SD-WAN and SASE services, our software-defined cloud interconnect framework seamlessly connects enterprises to hundreds of cloud service providers ranging from IaaS, UCaaS to SaaS worldwide.
Software-Defined Fabric
Provision virtual cloud circuits in minutes from the Aryaka POPs while extending WAN optimization deep into the cloud.
Global Middle Mile
A low-latency, stable, optimized core ensures a high degree of predictability and a delightful user experience worldwide.
Expanded Reach
Connect to 100s of metros and cloud servcies almost anywhere in the world.
Remote VPNaaS
Fully Managed VPN-as-a-Service for the 'Anywhere' Worker
Enabling the Hybrid Workplace Is A Lot Easier Now
Aryaka's Private Access solution is the industry's most flexible managed virtual private network leveraging the more than 40 global Aryaka Service Pops for unified on-premises, remote and cloud connectivity, and management.
Most flexible Managed VPN
Aryaka Private Access is the industry's most flexible managed Virtual Private Network (VPN), leveraging Aryaka Service PoPs for unified on-premise, remote, and cloud connectivity and management.
SASE-as-a-service
A Secure Access Service Edge (SASE)-based solution, it is delivered "as-a-Service" and is tailor-made for today's remote and teleworking employees.
Boosts Productivity
It permits enterprises to significantly boost employee productivity and quickly roll out flexible hybrid workplace environments.
First-class experience
It provides productivity for the 'Anywhere' worker, creating a 'First-Class' experience for corporate applications.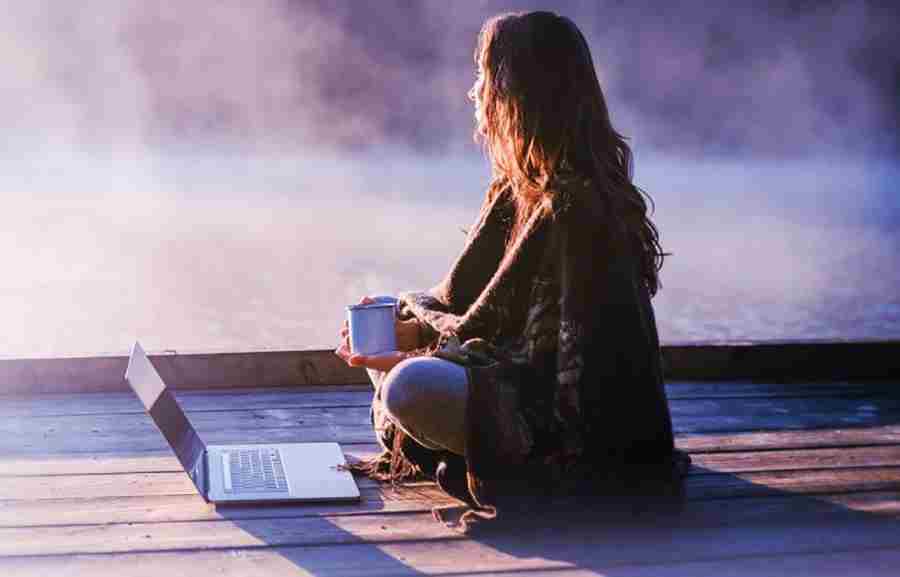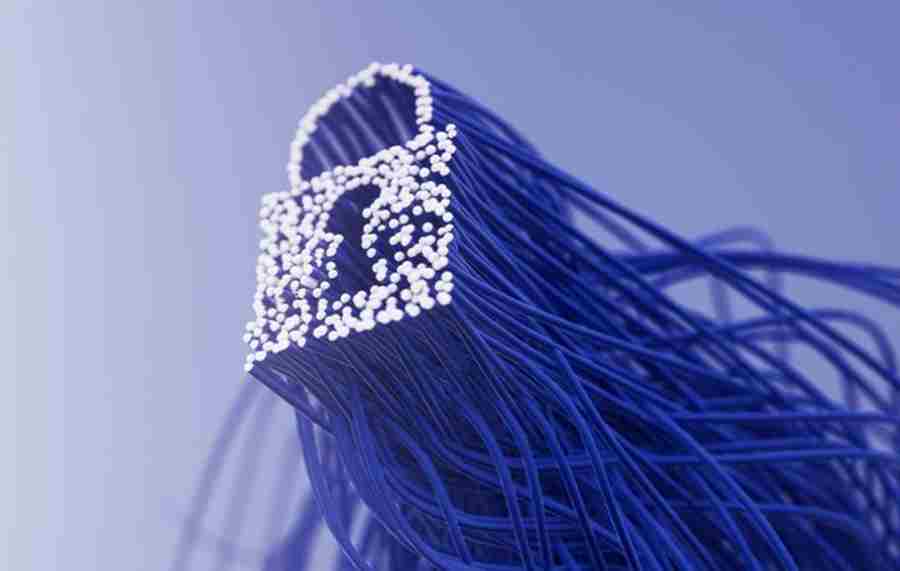 Network Security-as-a-Service
Enables Secure Internet Access for enterprise sites and remote workers
Cloud Security for Users and Sites Worldwide
Secucloud Threat Protect is Aryaka's Network Security-as-a-Service establishing a secure perimeter for a distributed enterprise. Securing hybrid workers anywhere is fast and easy with our ready-to-go managed service.
Global, Scalable & Flexible
Deployed in 40+ POPs of Aryaka for global pervasive security for hybrid workers from anywhere. Delivered with Co-managed or fully managed options.
URL-Filtering
URL Filtering with 70+ Web and security categories for safe browsing experience for hybrid workers anywhere.
Content Scanning
SSL decryption and Anti-virus scanning for content inspection of encrypted internet traffic.
User-Identity Awareness
User-identity based policies and reporting for hybrid workers anywhere.
Cloud Firewall
L3/L4 with user-identification delivering Firewall as a service with granular access control.
Real Time Global Threat Intelligence
Constantly updating global threat intelligence data base to keep hybrid workers safe from common threats, malicious destinations and files.
Last Mile Services
Leave the complex and time-consuming management of Last-Mile ISP links to Aryaka.
Global End-to-End Connectivity backed by SLAs
Leverage Aryaka's worldwide Tier-1 ISP partnerships and expertise in the procurement and deployment of Last Mile Links in over 180 countries. Enjoy a consistent service experience and end-to-end SLAs across all your sites.
Link Procurement And Contract Management
Expert handling from planning, service selection, contract negotiation to link procurement for all sites worldwide.
Link Provisioning and Testing
Co-ordination of the provisioning and activation of Internet connections with all service providers globally.
24x7x365 Link Monitoring
Around-the-clock monitoring of links, packet loss, and latency to proactively address any network issues to identify, analyze and resolve any link performance and availability issues.
Service Impact Analysis
In-depth analysis of data from link monitoring, degradation in service, and service disruptions to prevent future challenges and outages.
Customer Support and Notifications
Aryaka works with ISPs as the first point of contact in case of service disruptions to identify root cause, improve link quality, and get your links up and running fast. While keeping you informed about service issues with detailed reports and insights.
Maintenance Scheduling
Aryaka oversees, coordinates, and reviews all ISP maintenance activities, planned and un-planned, so you can focus on your business.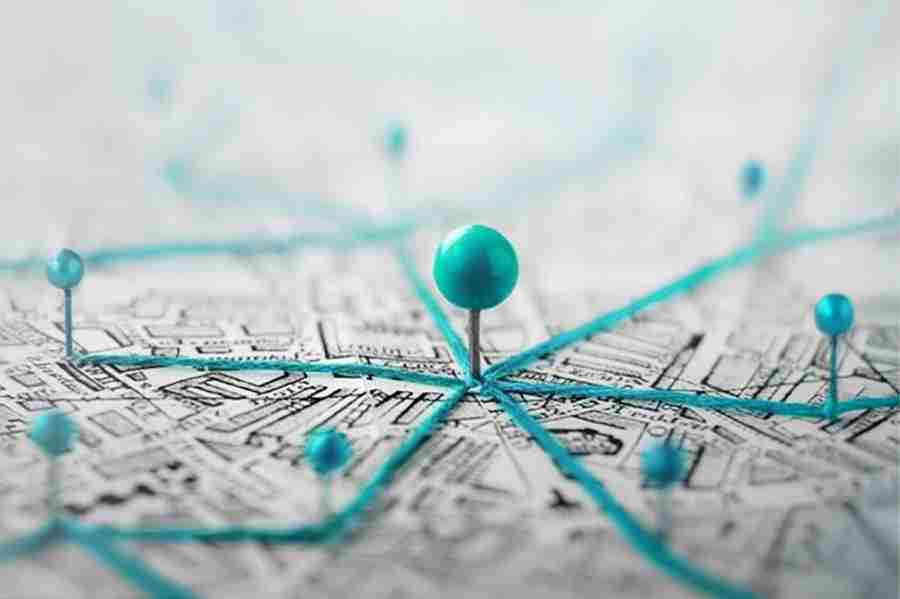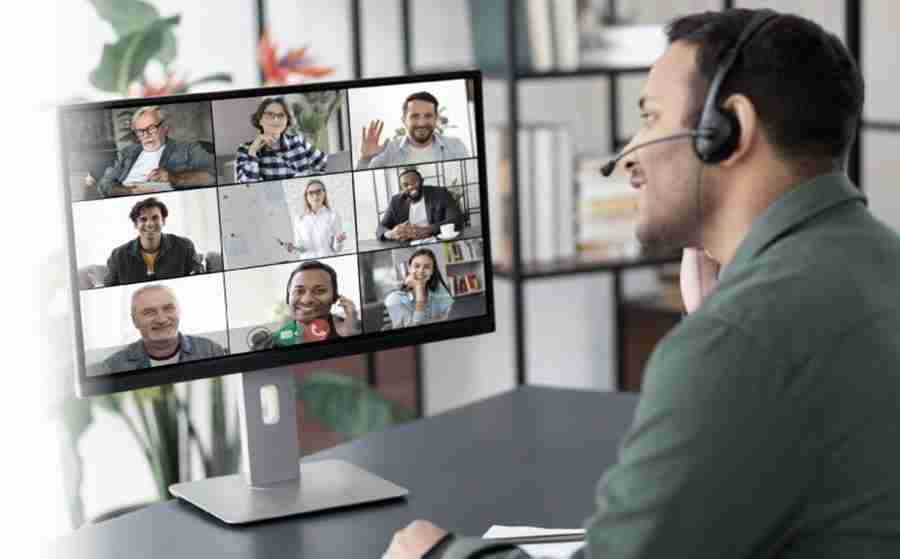 CDN
Dynamic IP Application Acceleration as-a-Service
Service Overview
Aryaka's SmartCDN provides superior performance for dynamic IP applications for users worldwide. It leverages Aryaka's global private Layer 2 network to bypass the congested public internet across the middle-mile, delivering enterprise-grade application delivery to remote employees, partners, and mobile users.
Remote Worker Productivity
Aryaka delivers a seamless user experience to customers and remote corporate employees who need to collaborate over voice and video or when using RDP, while decreasing VPN connection setup times.
Protocol Agnostic Optimization
Aryaka's global private network delivers consistent IP application performance and reduced jitter. This solution is perfect for a variety of use cases including end-to-end encrypted traffic, voice, FTP, and real-time video streams.
Fully Managed Service
Aryaka's single vendor solution with 24x7x365 support deals with all aspects of the customer's network. The MyAryaka Cloud Portal offers an end-to-end view into application and network performance.
TCP Optimization
Aryaka's proprietary TCP Optimization technology includes congestion control algorithms and traffic aggregation intelligence across the network. This enables the most optimal use of network bandwidth to deliver fast application performance even across long distances.