BCM One
Founded in 1992, BCM One is a leading provider of NextGen Communications and Managed Services to IT leaders and channel resellers nationwide. Serving over 18,000 customers and 7,000+ channel resellers, BCM One offers UCaaS, SIP Trunking, Managed SIP, Microsoft Teams, Managed SD-WAN, Managed Connectivity, Microsoft Azure, Technology Expense Management and Network Monitoring and Management. BCM One prides itself on its long-standing client relationships backed by their mission statement, "To Provide a World-Class Experience with Every Human Interaction." BCM One's family of brands include: SIP.US, SIPTRUNK, nexVortex and SkySwitch.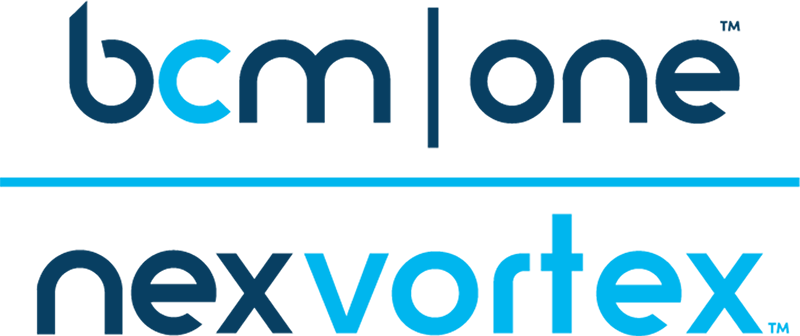 Voice Enabled Teams Solution
BCM One's Voice Enabled Teams integrates enterprise-level voice communications with Microsoft Teams for the utmost flexibility and connectivity. Supercharge your Teams into a full voice platform by augmenting basic chat, video conferencing and collaboration features with robust enterprise voice capabilities to provide a comprehensive, unified communications collaboration platform.
We own, operate and developed our SIP Trunking Call Processing Platform that is used as the backbone of Teams Direct Routing communications. BCM One also operates its own UCaaS hosted voice platform with expert voice engineers that truly understand the importance of call flow design and addressing periphery voice applications. As a Microsoft Gold Partner we make Teams implementations easy with our set up portal, experience, and Microsoft skills available to build out advanced solutions.
Managed SIP (mSIP) Trunking Service
BCM One/nexVortex offers standard SIP as well as our Managed SIP Trunking solution (mSIP) powered by our award winning nexVortex brand, a BCM One Company provides businesses with reliability and uptime of their voice services. Managed SIP is ideal for SMB to enterprise-level businesses who are looking for voice quality, availability, and visibility. It is certified as interoperable with major PBX vendors.




UCaaS Solution
BCM One's UCaaSone solution, which runs on the Cisco BroadWorks® platform, streamlines communications across your organization. It brings together essential communications services including instant messaging, presence, voice and video calling, multi-party video collaboration, and desktop sharing in real time to enhance business productivity.
Managed Network Solutions
With Managed Network Services from BCM One you have expert eyes watching your network at all times, ready to spring into action in the event of a problem. We keep your network running, so you can focus on keeping the rest of your business running.
MNS from BCM One provides multiple levels of monitoring, notification, restoring, and management services to meet your business and technical needs. Our flexible and customizable engagements include services that go beyond monitoring to provide the level of support your team requires. Need device configuration and management support? Or pre- and post-sales engineering assistance? We can provide that, too.




Managed SD-WAN
BCM One's SD-WAN supports modern bandwidth requirements by prioritizing and intelligently directing network traffic. Companies that transition to SD-WAN experience improved application performance and cost control.
Our certified network engineers will assess your network requirements and select the best SD-WAN solution based on your business, technical, and budgetary requirements. Our incorporated 24/7/365 proactive network monitoring tool, VitalView™, provides added insurance for optimal performance.