Calero
Calero offers a wide range of Communications Lifecycle Management (CLM) solutions designed to turn communications data into actionable insight by simplifying the management of voice, mobile and other unified communications (UC) services and assets. VeraSMART (eCAS) Call Accounting software, with new InSight Analytics, helps busy Telecom/UC Managers answer in-house inquiries quickly and efficiently, make sense of their call data, and optimize their telecom networks. Calero's CLM approach supports the full communications lifecycle, from procurement to payment, with software and services for Telecom Expense Management, Managed Mobility Services, and Usage Management.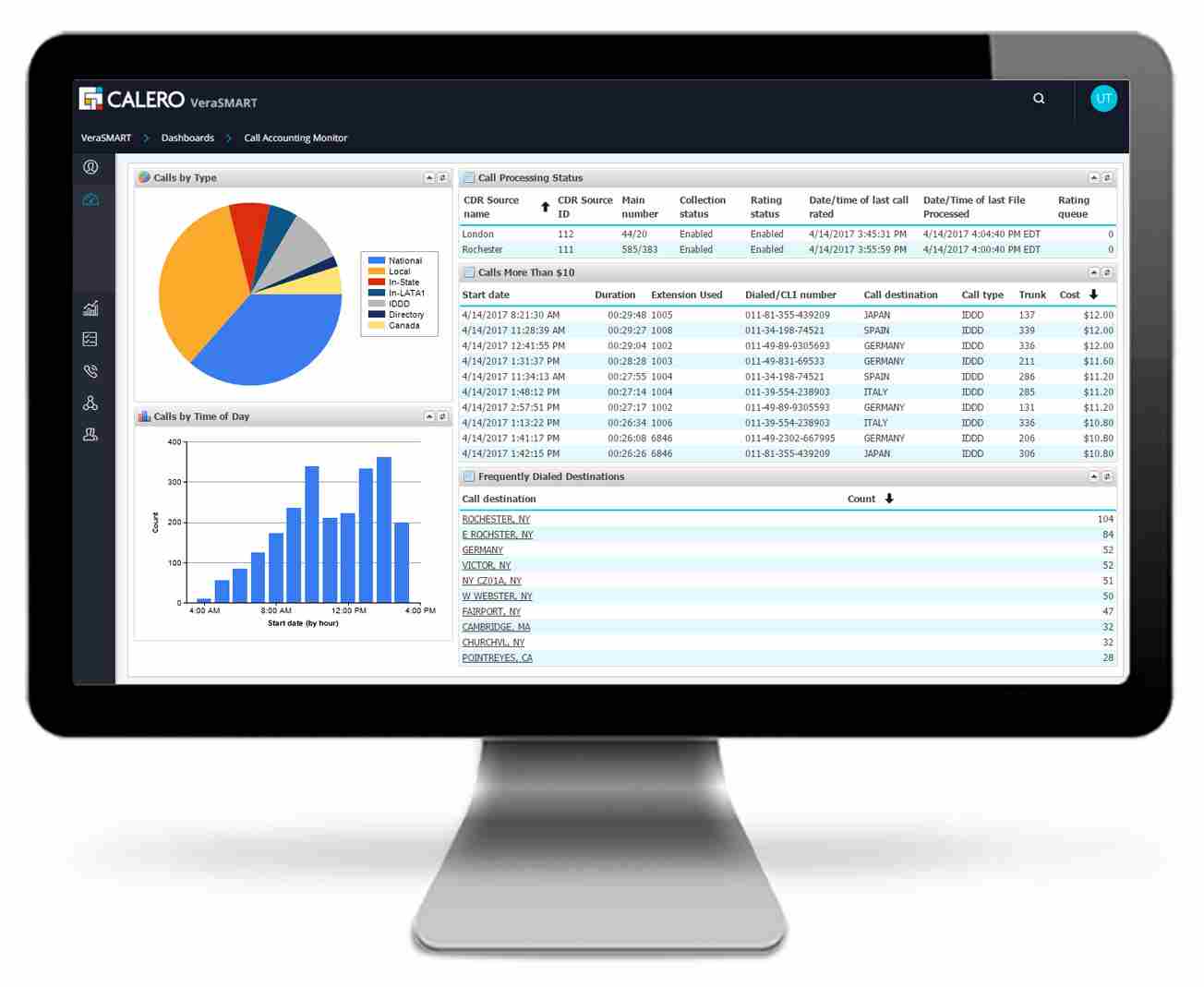 Calero VeraSMART Call Accounting
It's hard to focus on the bigger projects with the constant barrage of telecom reporting questions. Calero VeraSMART® Wireline and Wireless Call Accounting software will help you combine, simplify and share landline, cellular, and other business data so that you can quickly deal with inquiries about:
Employee productivity
HR/Legal call documentation
Security
Communications expenses
Chargeback & reimbursement
Optimization
Communications Lifecycle Management
In addition to VeraSMART Call Accounting, Calero's Communications Lifecycle Management (CLM) approach supports the full spectrum of unified communication channels. Whether it's voice, mobile, messaging, video, or beyond, you have the ability to view, manage and optimize your entire communications business holistically, moving beyond just the traditional "cost savings" value proposition of TEM.
Now, in addition to expense management, you are able to derive true business value from clear visibility into the full lifecycle of your communication solutions to understand performance in the aggregate, and to demonstrate the impact on organizational performance.