Cetis
Cetis is a privately held U.S. corporation that is headquartered in Colorado Springs, CO. In 1982, they introduced the Teledex Diamond Series, the first hotel phone with a faceplate and programmable guest service key. Today, Cetis telephones are preferred or approved by all major hotel brands throughout the world. Cetis designs, engineers, manufactures and supports Teledex, TeleMatrix and Scitec brand analog and VoIP hotel phones, designed and priced for every hotel chain application.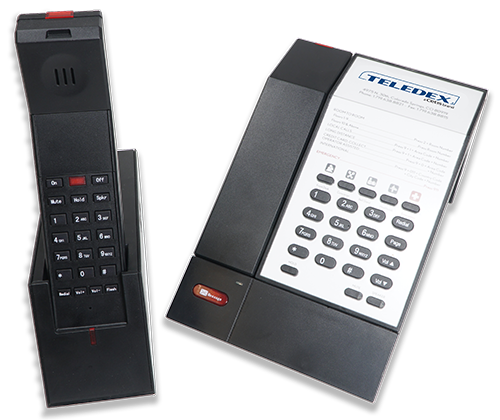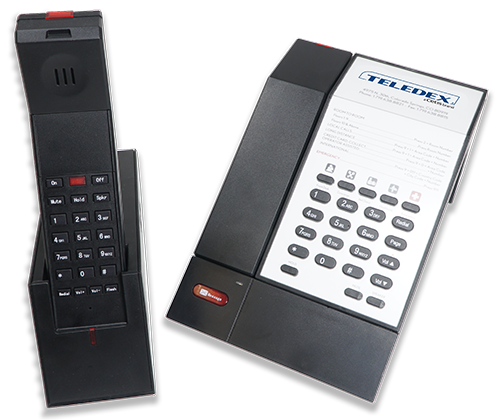 Teledex M Series
More than just a telephone, M Series establishes a new definition for hotel guest room telephony. M Series Bluetooth telephones are available as analog corded phones, in both single and two-line configurations. Features include speakerphone, Bluetooth pairing, stereo quality speakers, USB charging ports, high-speed RJ45 access port, patented OneTouch message retrieval, and full-length customizable faceplates.
Teledex E Series
Originally styled to meet the limited space and energy requirements aboard cruise ship cabins, E Series hotel phones are amazingly big on features, yet surprisingly small in size. Interior designers appreciate the sophisticated extra thin, ultra-stylish body while guests enjoy the familiar, comfortable feel of a sleek, modern handset.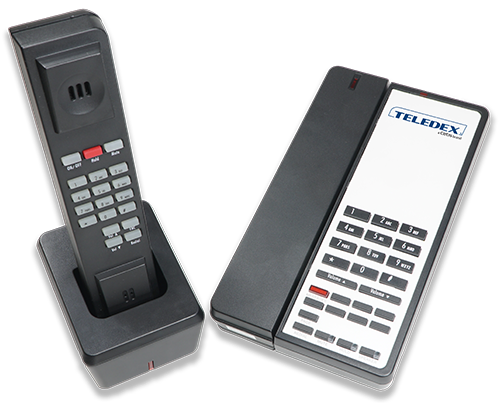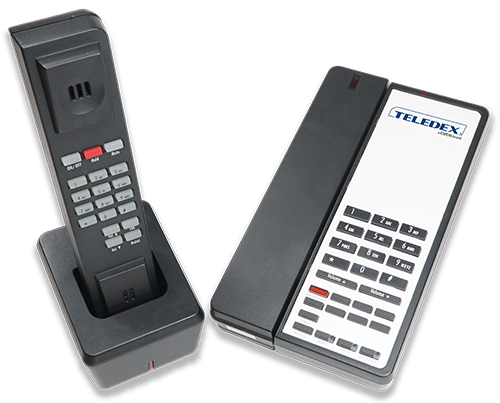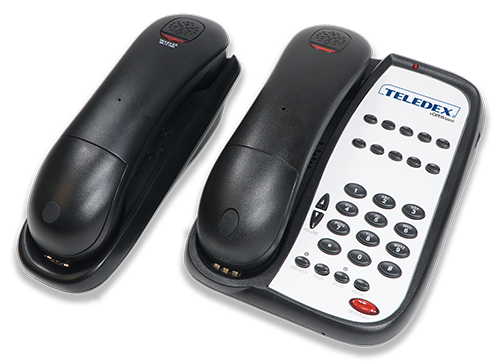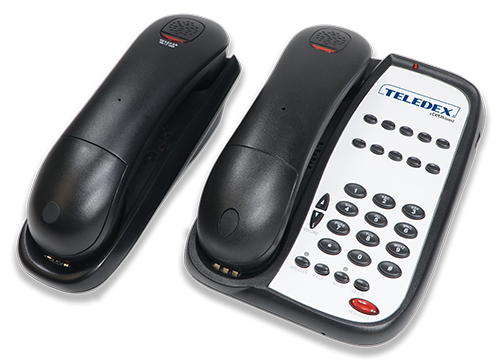 Teledex I Series
This is the original small footprint telephone built specifically for the hospitality guest room. Designed to embrace the sleek style of the modern hotel guest room, I Series hotel phones provides a familiar ergonomic user interface for your customers in their choice of single and two-line, analog and VoIP, corded and cordless configurations with 0, 3, 5, or 10 programmable guest service keys.
Teledex Opal Series
Opal Series offers a recognizable international design that compliments modern guest room décor. Available in single and two-line, analog, corded and cordless configurations, with optional speakerphone, and 0, 3, 5, or 10 programmable guest service keys. Opal DCT Series cordless sets support up to 3 additional AC-powered RediDock handset charging stations giving your customers the ability to charge their handset from multiple places within the room.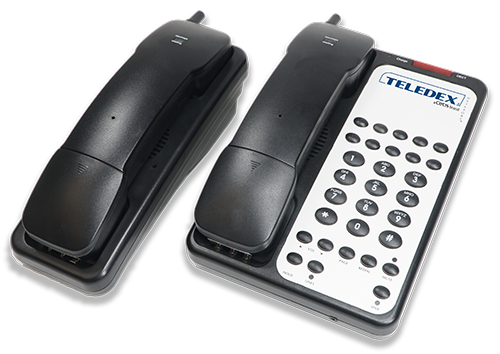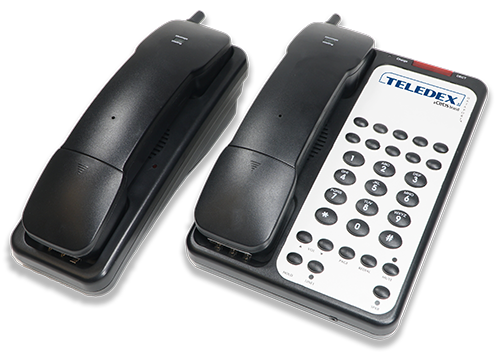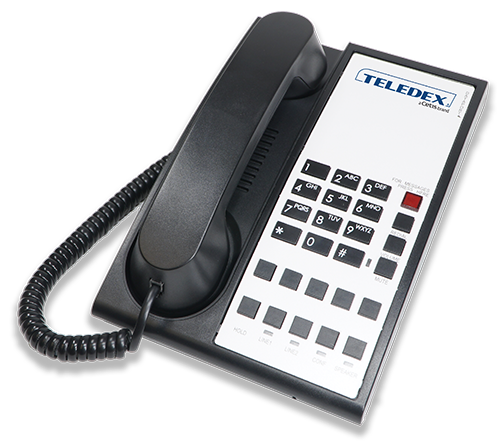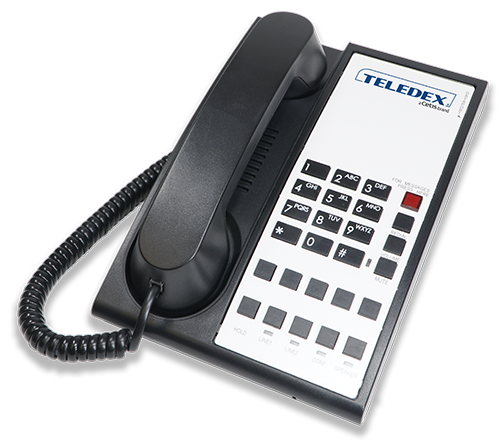 Teledex D Series
How does Cetis improve upon Diamond Series, the most popular hotel phone in the world for 33 years running? They began the development of D Series with a fresh new contemporary design, robust ergonomic open handset, and guest smart device USB charging ports, but maintained the same Diamond faceplate area ... so Diamond Series owners may easily upgrade with existing faceplates, or receive free faceplates with their 50+ phone order.
Teledex Nugget Series
No frills. No extras. Just a quality hotel phone that fits any budget and will leave extra room on the nightstand. Teledex Nugget Series hotel phones combine classic design, easy-to-use functionality, and rugged durability into a small footprint that makes a large impact.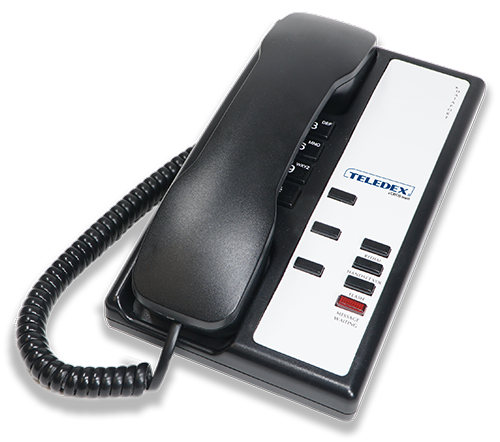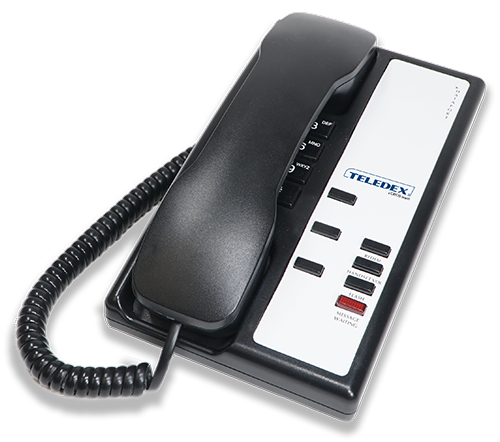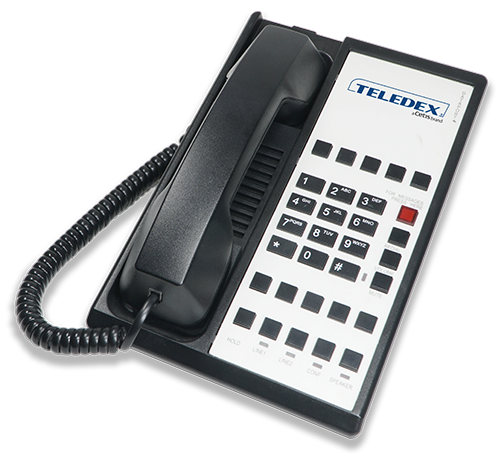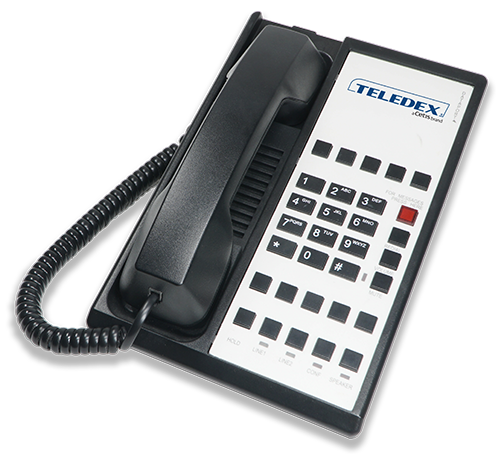 Teledex Diamond Series
This is the phone that started it all. In fact, more hotels use Teledex Diamond Series hotel phones than all other guest room telephones combined. With over 5 million in service worldwide, this corded analog phone is available in single or two-line models, with up to 10 programmable guest service keys, patented OneTouch voice mail retrieval technology, and an optional speakerphone.
TeleMatrix 9600/3300 Series
9600 Series phones are still the most popular cordless hotel phones in the world. 9600 Series has a proven record of rugged dependability, complemented by a rich feature set. Available in single and two-line analog or VoIP cordless configurations together with 3300 Series single and two-line analog and VoIP corded telephones with 7 optional standard handset accent colors, and matching 3300TRM or 3300IP-TRM trimline sets.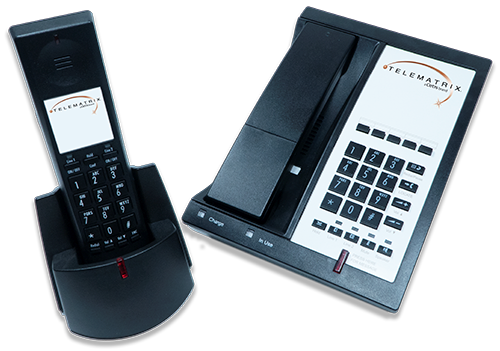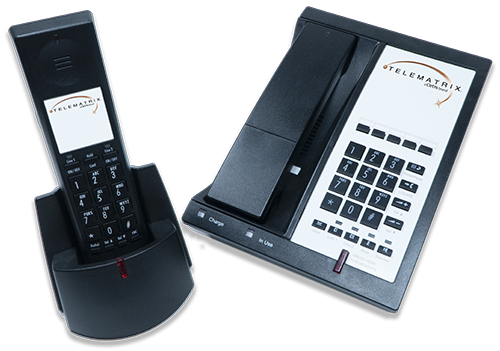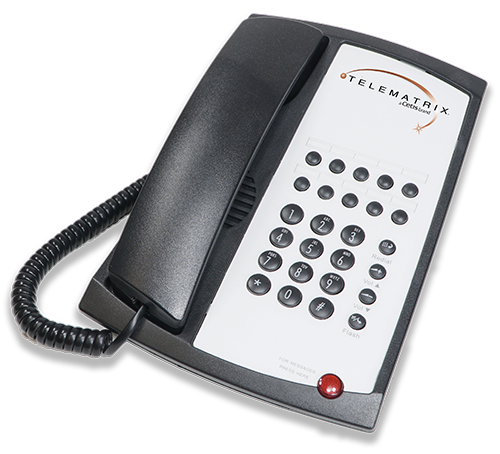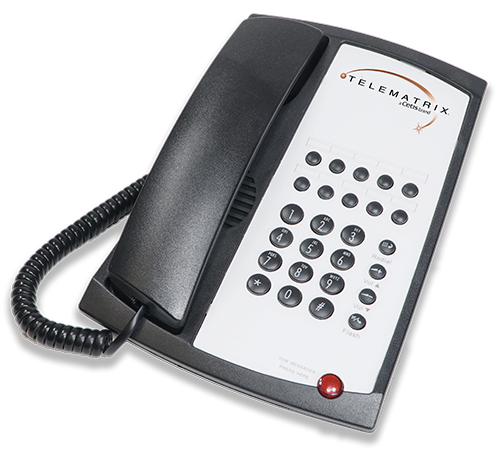 TeleMatrix 3100 Series
Curved by design, TeleMatrix 3100 Series hotel phones match the sweeping contours of modern guest room smart devices and fixtures. Choose single or two-line analog desk and lobby models with optional speakerphone, patented OneTouch message retrieval, and options for 5 or 10 programmable guest service keys.
H3000 Series
H3000 Series single-line analog telephones feature 6 customizable big-button speed dial keys to help ensure family contact for hospitals, nursing homes, assisted living, or long-term care patients desiring to dial for services or communicate with family and friends. Simply lift the plastic speed dial tab to insert family photos or icons to facilitate one-touch dialing.