ClearOne
ClearOne is a global company that designs, develops and sells conferencing, collaboration, streaming and digital signage solutions for voice and visual communications. The performance and simplicity of its advanced comprehensive solutions offer unprecedented levels of functionality, reliability and scalability.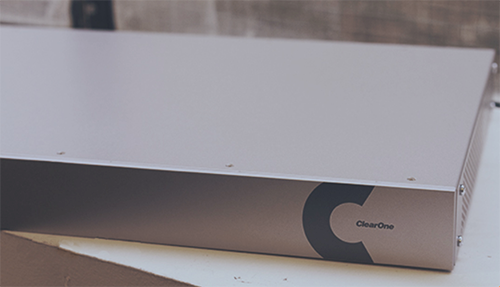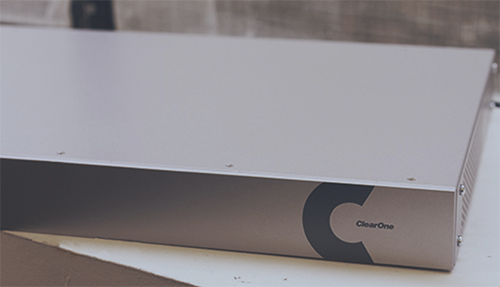 Audio Conferencing
DSP Mixers – Industry-leading professional audio conferencing systems bring state-of-the-art audio technology to any workspace, from huddle spaces to the largest meeting venues and boardrooms.
Microphones – Professional microphones that complement DSP mixers for uncompromised audio pickup and sound performance in any setting.
Amplifiers – Powerful digital amplifiers offer professional sound quality for conferencing, sound reinforcement, and distribution applications.
Conference Phones – Conference phones with full-duplex audio that can be daisy-chained for unmatched scalability and control to cover medium to large conference rooms.
Speaker Phones – Flexible USB speakerphones, powered by ClearOne's HDConference™ audio, provide unmatched audio clarity and enhance the conferencing experience.
Visual Collaboration
Video Collaboration – Collaborate like never before, in any workspace, with unmatched audio and video, interactive whiteboard, presentation, recording, streaming and cloud connectivity.
BYOD Collaboration – Complete room solutions that include a camera, speaker and microphone with simple BYOD USB connections to realize superior web conferencing quality in small and mid-sized rooms.
Professional Cameras – Professional HD cameras to meet a wide range of applications and environments.
Cloud Collaboration – Connect hundreds of users in a persistent space unifying messaging, calling and meetings for cloud collaboration.