EnGenius
In the early 1990s, EnGenius pioneered long-range, high-powered wireless communications and radio frequency (RF) solutions. Today, that legacy continues through their broad portfolio of business-class networking and telephony solutions. As a leading global manufacturer, EnGenius maintains high control standards over its products and suppliers to ensure customers enjoy top performing solutions with enhanced features at an unmatched value.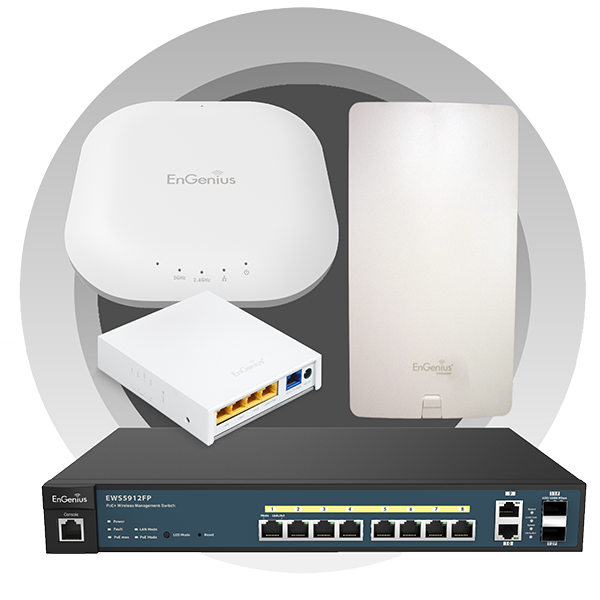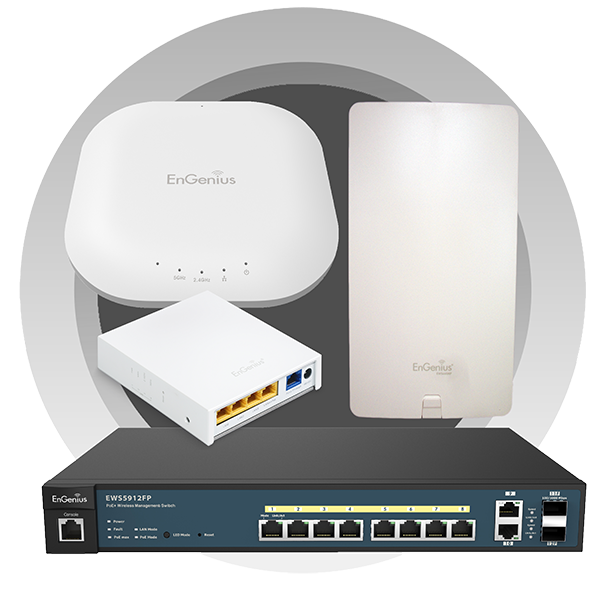 Wireless Management Solutions
Indoor – EnGenius Indoor Access Points offer the next generation of enhanced 11ac Wave 2 wireless performance. Managed Indoor devices include ceiling-mount APs, wall-mount APs, desktop bridges and our unique AP and IP camera hybrid device. Operate devices as a stand-alone or centrally manage, with no licensing or subscription fees.
Outdoor – Outdoor Access Points provide ultra-fast wireless connectivity that is flexible, scalable and reliable. Equipped with 11ac Wave 2 technology to maximize speed, and support greater device capacity and connection reliability. Operate devices as a stand-alone or centrally manage, with no licensing or subscription fees.
Tri-Band – Business-class Tri-Band technology delivers double the available bandwidth over dual-band access points. Provide stable multimedia streaming performance to more simultaneous wireless users with a second 5 GHz band.
Point-to-Point – The Enstation family is an outdoor, small form-factor wireless system that delivers high-performance and robust ranges to extend Point-to-Point or Point-to-Multipoint Networks.
Switches – Neutron Managed Gigabit PoE+ Switches offer enterprise-class features, simplified network configuration, monitoring and robust management options. Each switch is a full-feature Layer 2 platform capable of managing up to 50 Neutron EWS Access Points.
Network Management Software
ezMaster™ Centralized Network Management Software expands the flexibility and scalability of Neutron Series Managed EWS Access Points and Switches. Easily and affordably deploy, monitor and manage any number of Neutron devices across geographically dispersed properties.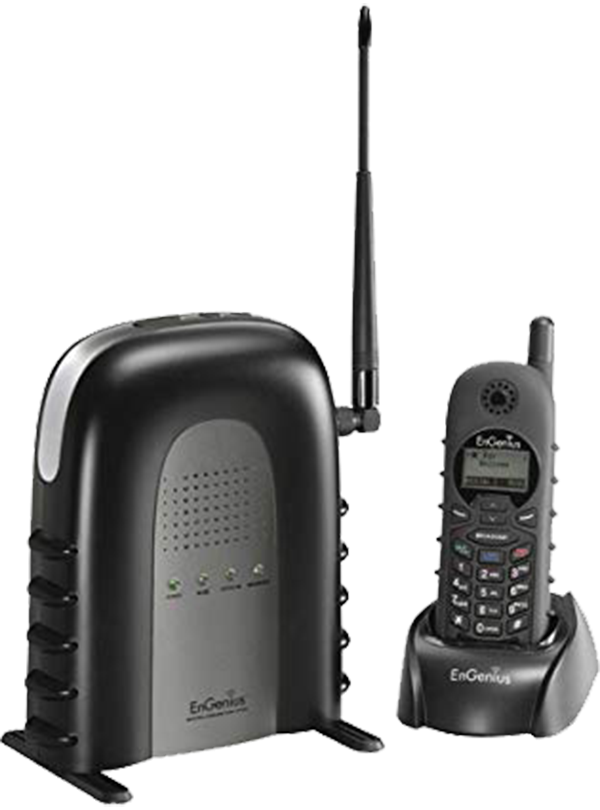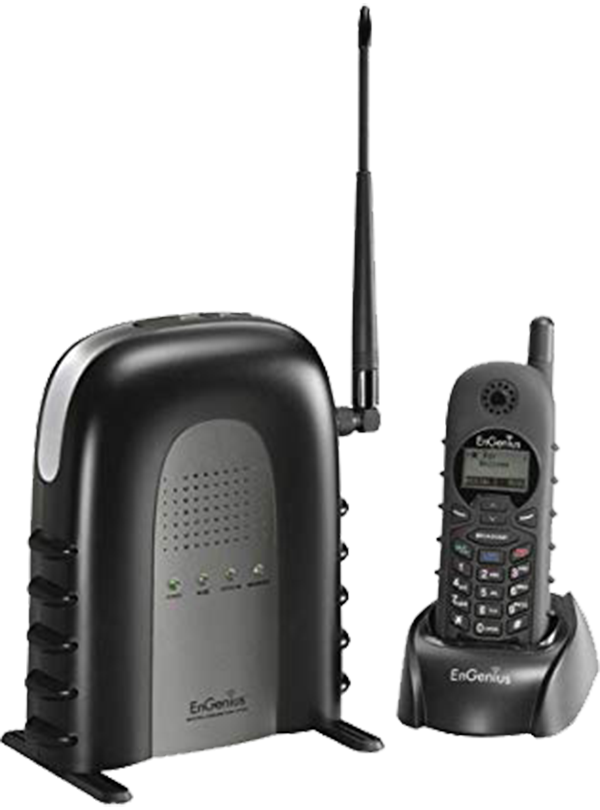 Business Telephony Technologies
A leader in premise mobility communications, EnGenius' cordless business telephone systems and durable, portable handsets deliver extremely long-range and reliable connectivity outdoors, throughout multi-story buildings and in complex environments.