EPOS
EPOS empowers businesses around the world to better communicate and collaborate - anytime, anywhere and on any device. They use the most advanced audio and collaboration technologies to create solutions that are powerful, reliable, and easy to use. Providing the perfect balance of excellent audio and comfort.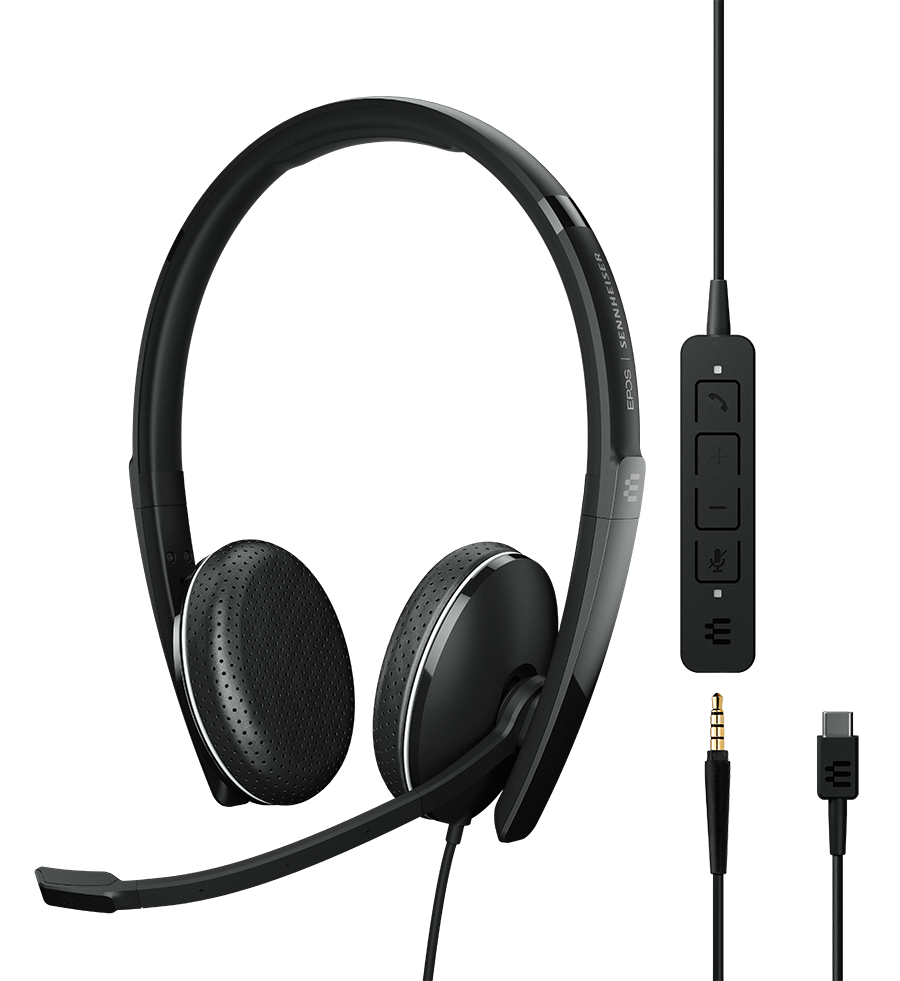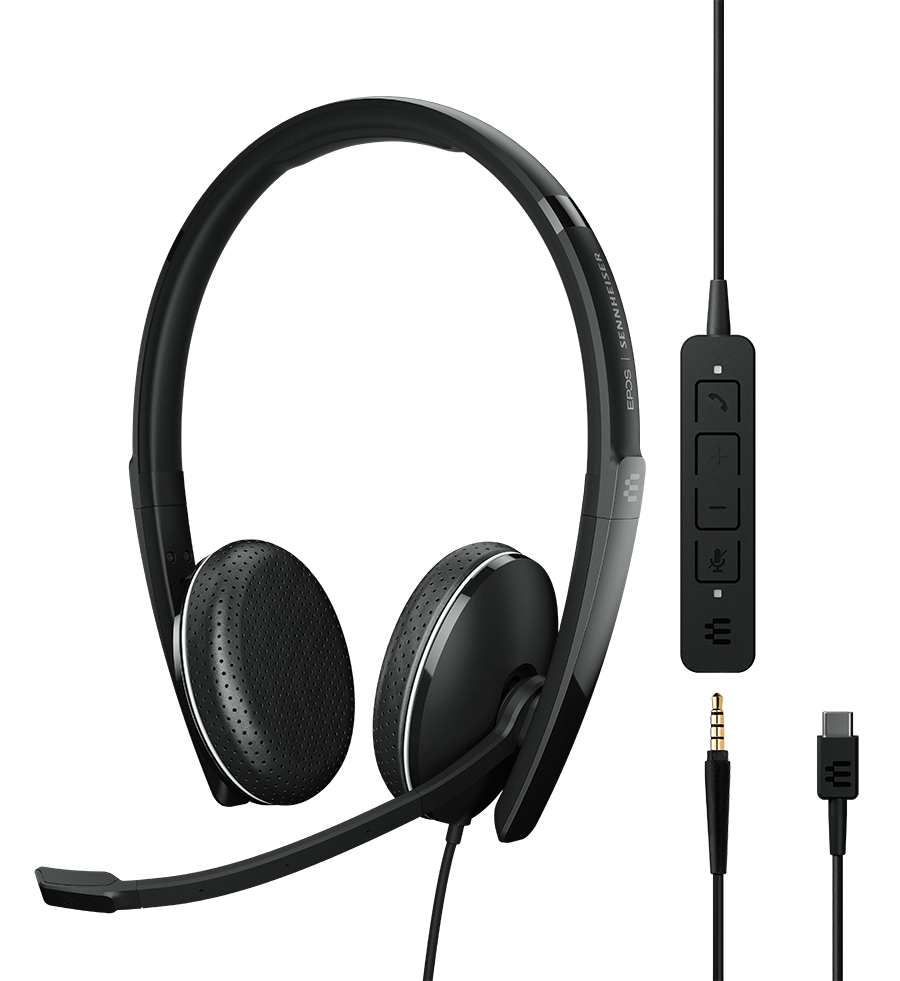 Wired Headsets
Professionals who do their jobs from a stationary workplace will appreciate the all-day comfort, robust design and top quality sound of EPOS's wired headsets.
IMPACT SC230/SC260 – Professional wired headsets that offer EPOS Voice Clarity, all-day comfort, robust quality, perfect fit, and noise-cancelling microphone
IMPACT 600 Series – Flawless sound is created by EPOS VoiceTM technology, Active Noise Cancellation and an ultra noise-cancelling microphone for incredibly accurate and clear communication. Benefit from reliable, high-quality materials with a headset crafted to perfection, and enjoy easy call handling and all-day comfort to boost your productivity.
Wireless Headsets
If users need to move around freely and stay connected to do your job well, EPOS's professional wireless headsets deliver it all – Iconic design, all-day comfort and legendary sound.
IMPACT 5000 Series –

Single-sided, wireless DECT headset with three wearing styles for professionals using PC/softphone. Super wideband audio and a two microphone noise-cancelling system create this superior audio solution.

IMPACT D10 Series – Streamlined single-sided wireless DECT headset connecting directly to the desk phone to provide uncompromising sound for office professionals.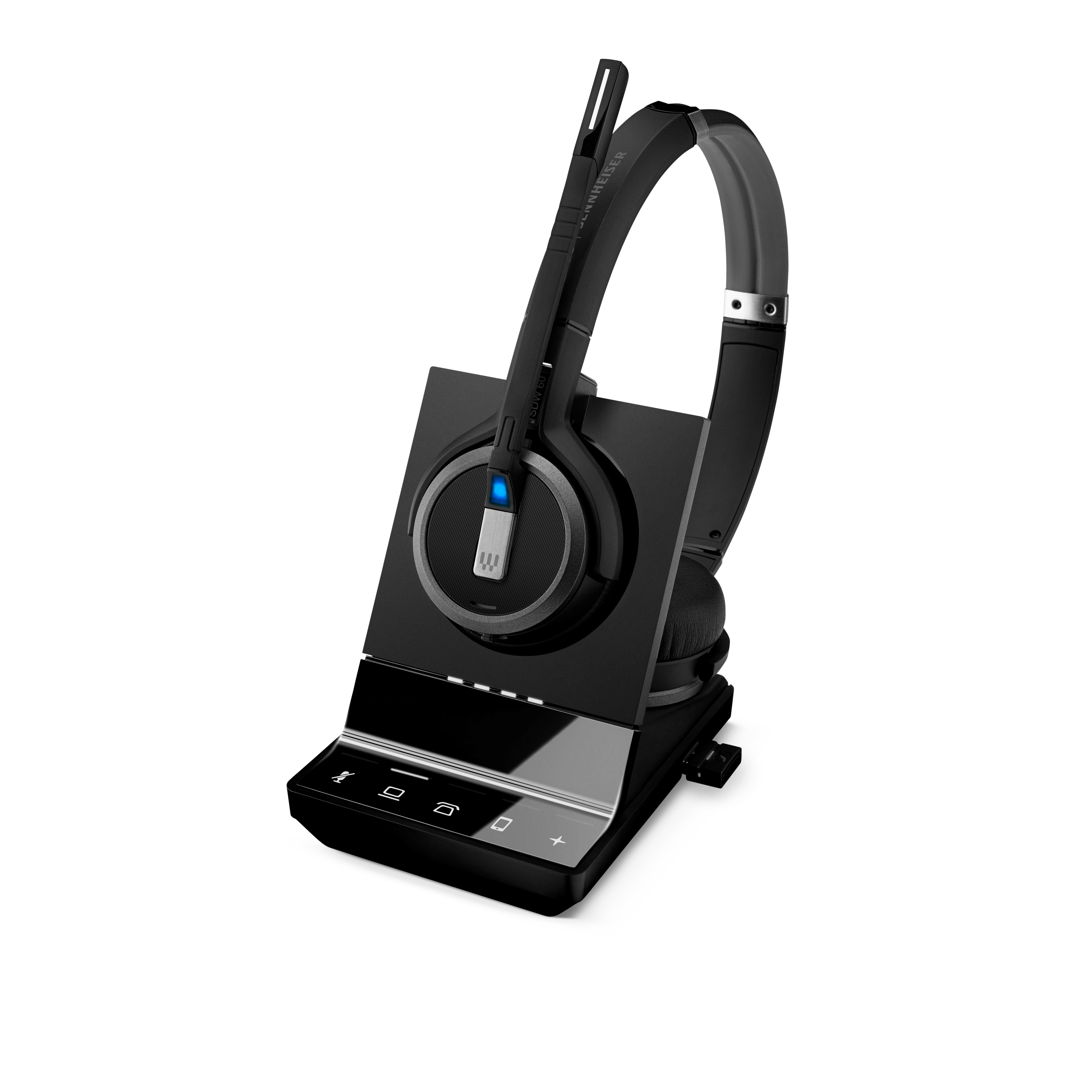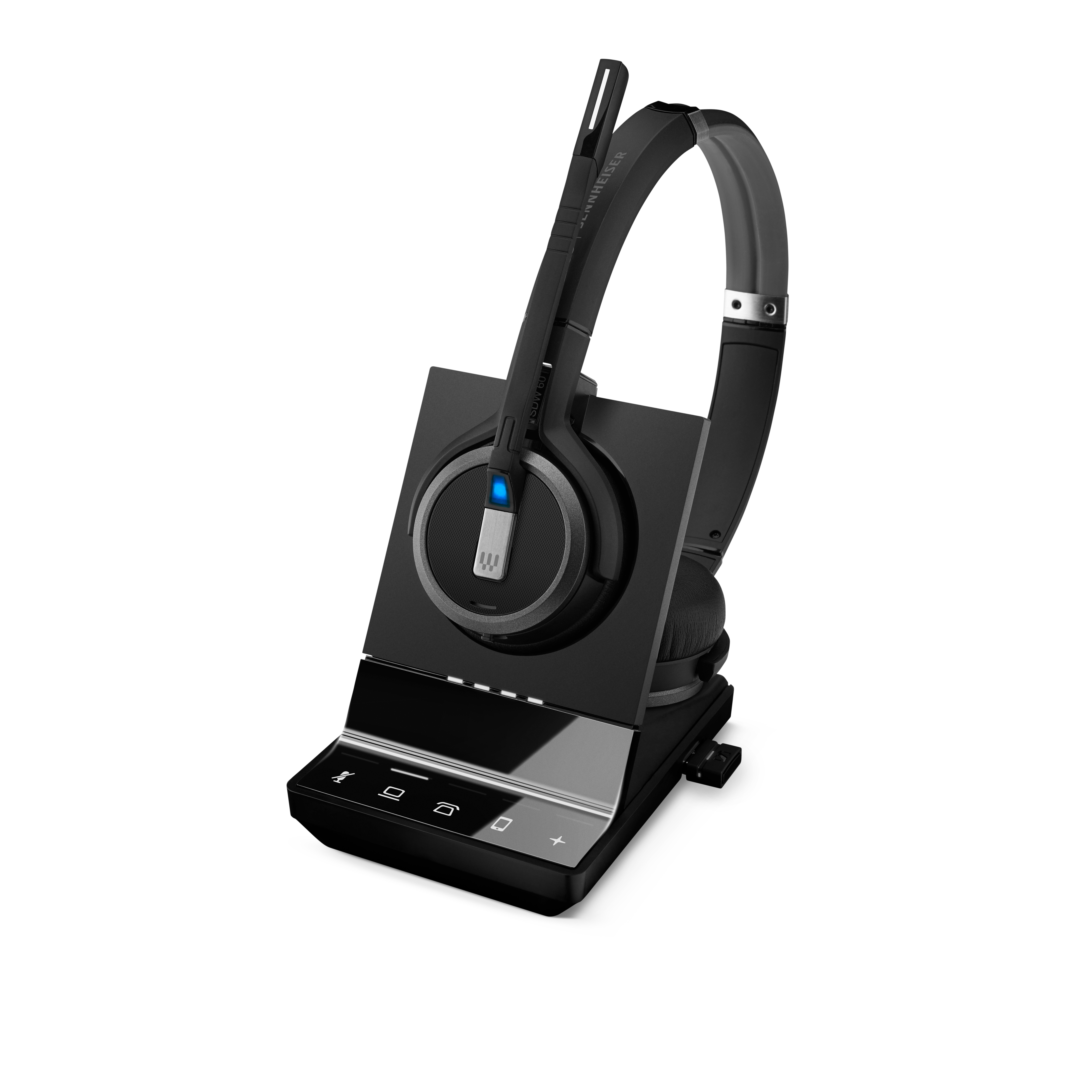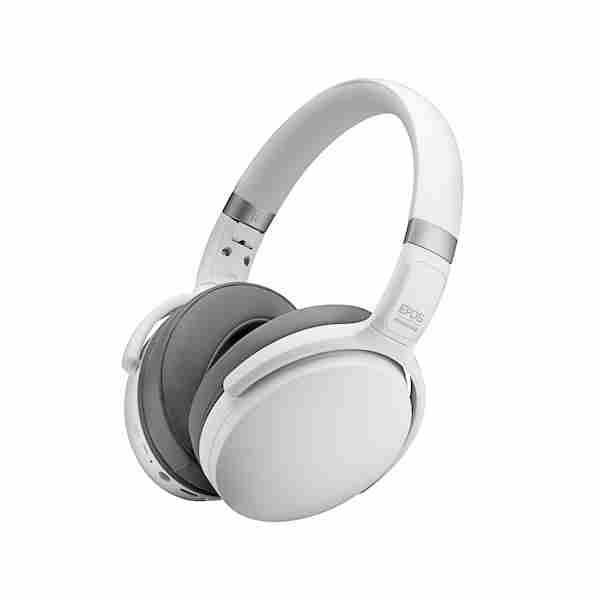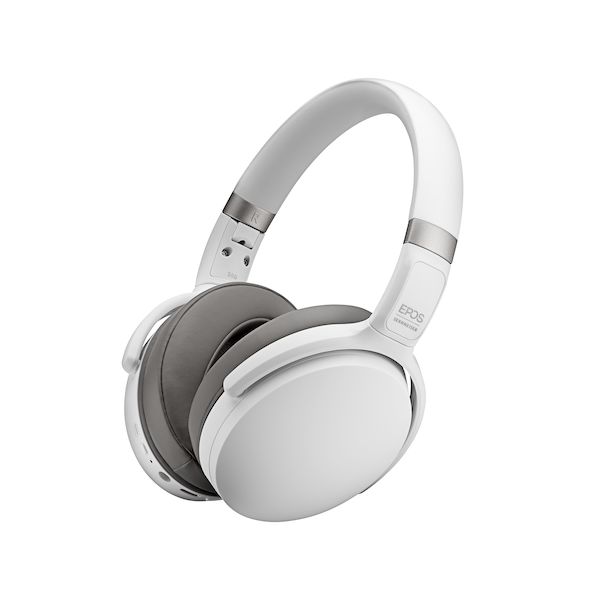 Bluetooth® Headsets
ADAPT Presence Series – ADAPT Presence Series are premium Bluetooth® headsets for mobile professionals requiring excellent sound and voice clarity around the office, in the car and outdoors. Featuring best-in-class VoiceTM technology due to 3 digital microphone system, ADAPT Presence ensures speech intelligibility in challenging environments. Building on our legacy of sound leadership, sound enhancement features include SpeakFocus™, WindSafe™ and own-voice detection technologies to optimize communication in noisy environments – both indoors and out. The headset also provides high-quality audio for multimedia.
ADAPT 330/660 Series –

Demand audio experiences you can personalize, powered by EPOS AI™ – technology that adapts to your sound environment and boosts working performance.
Portable Speakerphones
EXPAND Series - Whether collaborating in small, medium or large meeting rooms, huddle spaces or for portable use on-the-go, every model in the EXPAND Line is designed and crafted for clear conversation, ease-of-use and perfect connectivity with all your devices.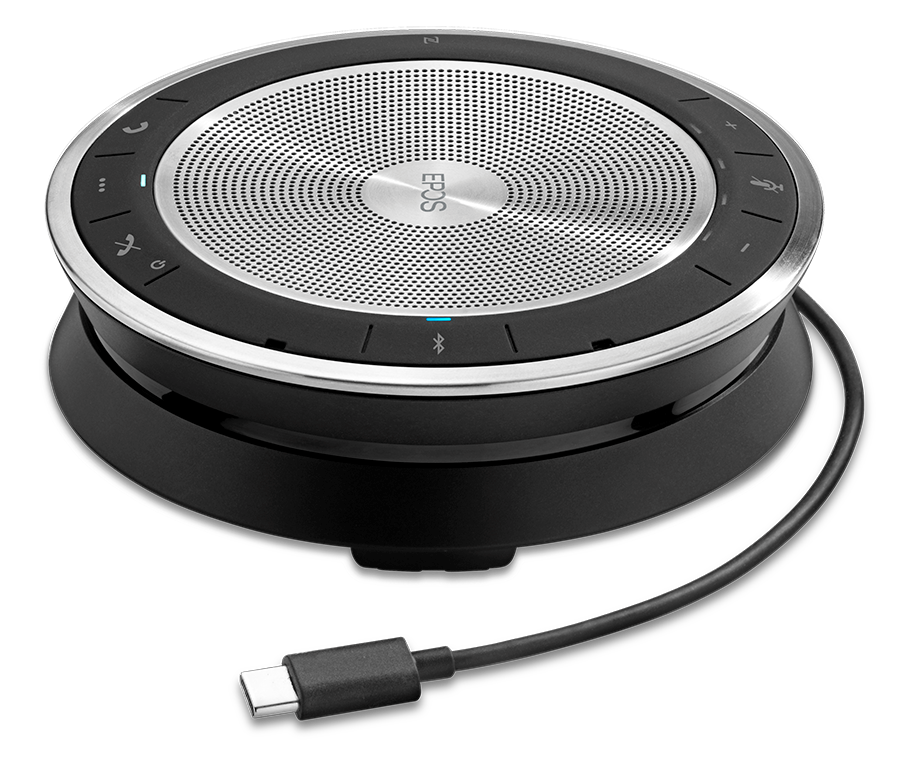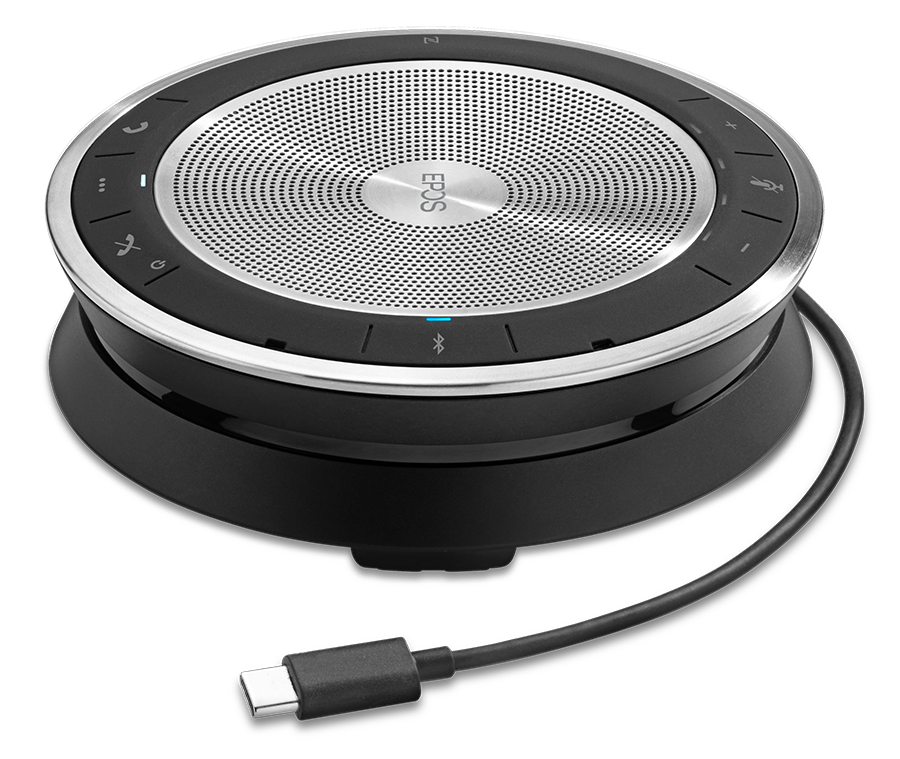 Contact Mike Martin for More Information About EPOS