FatPipe Networks
FatPipe®, the inventor and multiple patents holder of software-defined wide area networking (SD-WAN), reliability, security, and WAN Optimization products, specializes in providing solutions that transcend Wide Area Network (WAN) failures to maintain business continuity for thousands of customers including numerous Fortune 1000 customers over the last 12 years, and has the largest installed base of customers in software-defined network WANs.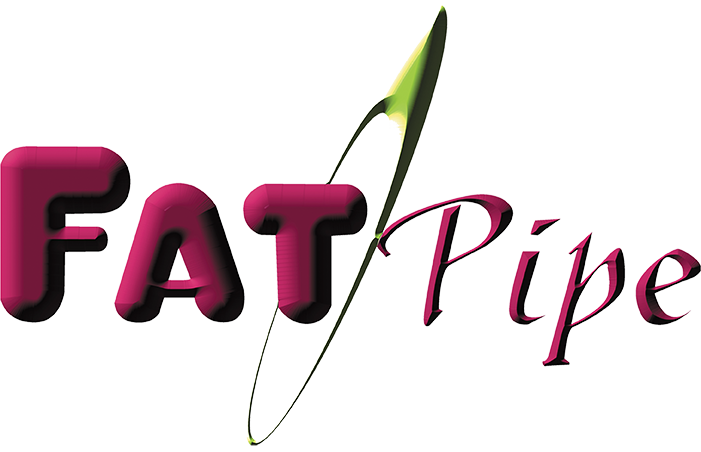 MPVPN®
Make VPN 900% more secure, and 300% more redundant, reliable, and fast.
FatPipe Symphony SD-WAN (Software-Defined Wan)
FatPipe's hybrid, software-defined networking products provide solutions for an easy migration to a hybrid WAN.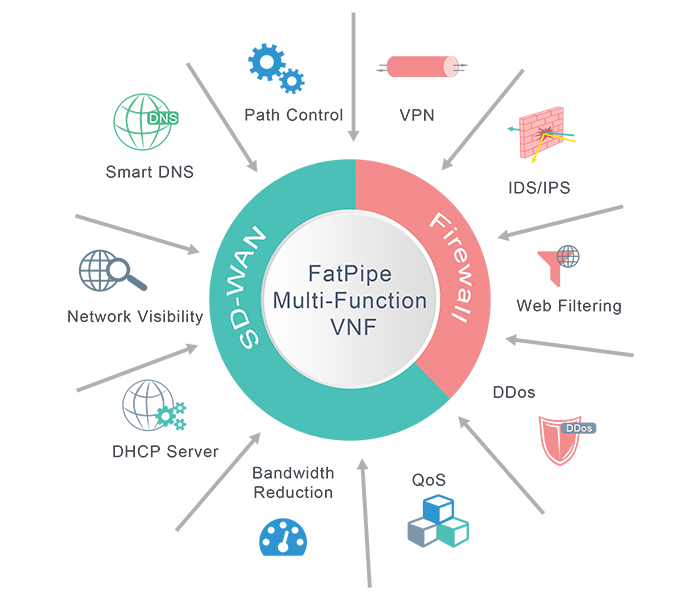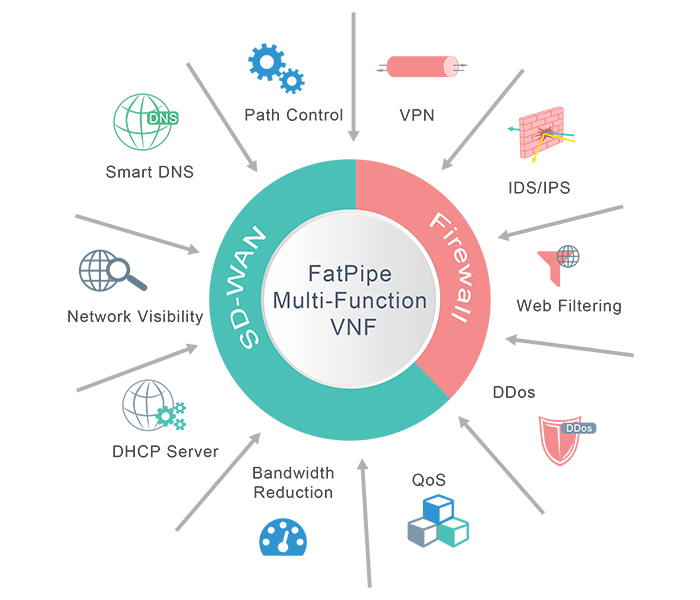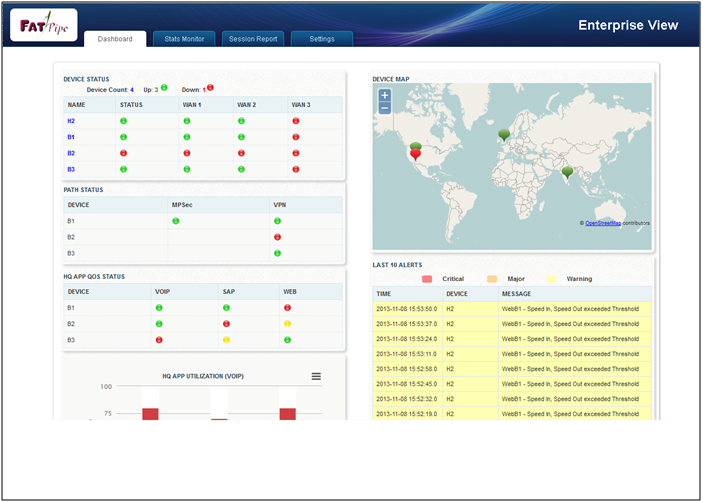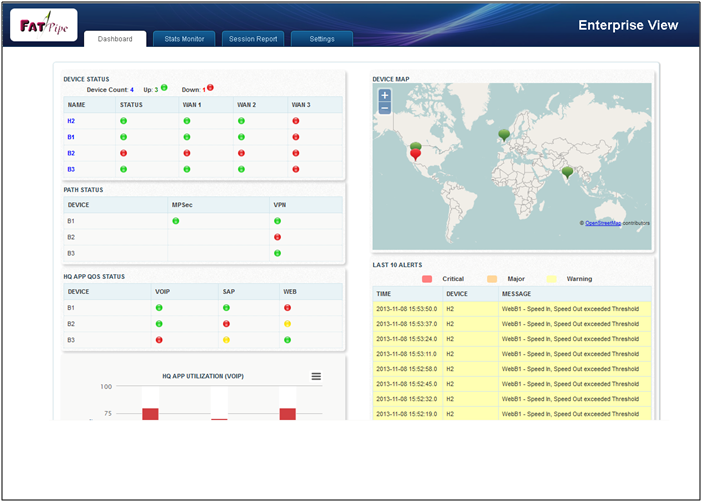 EnterpriseView®
EnterpriseView technology has been designed with the idea of reducing the complexity of maintaining multiple FatPipe devices across a wide spread network.
WAN Optimization
Increase speeds up to 75 times using single or multi-line network optimization plus redundancy.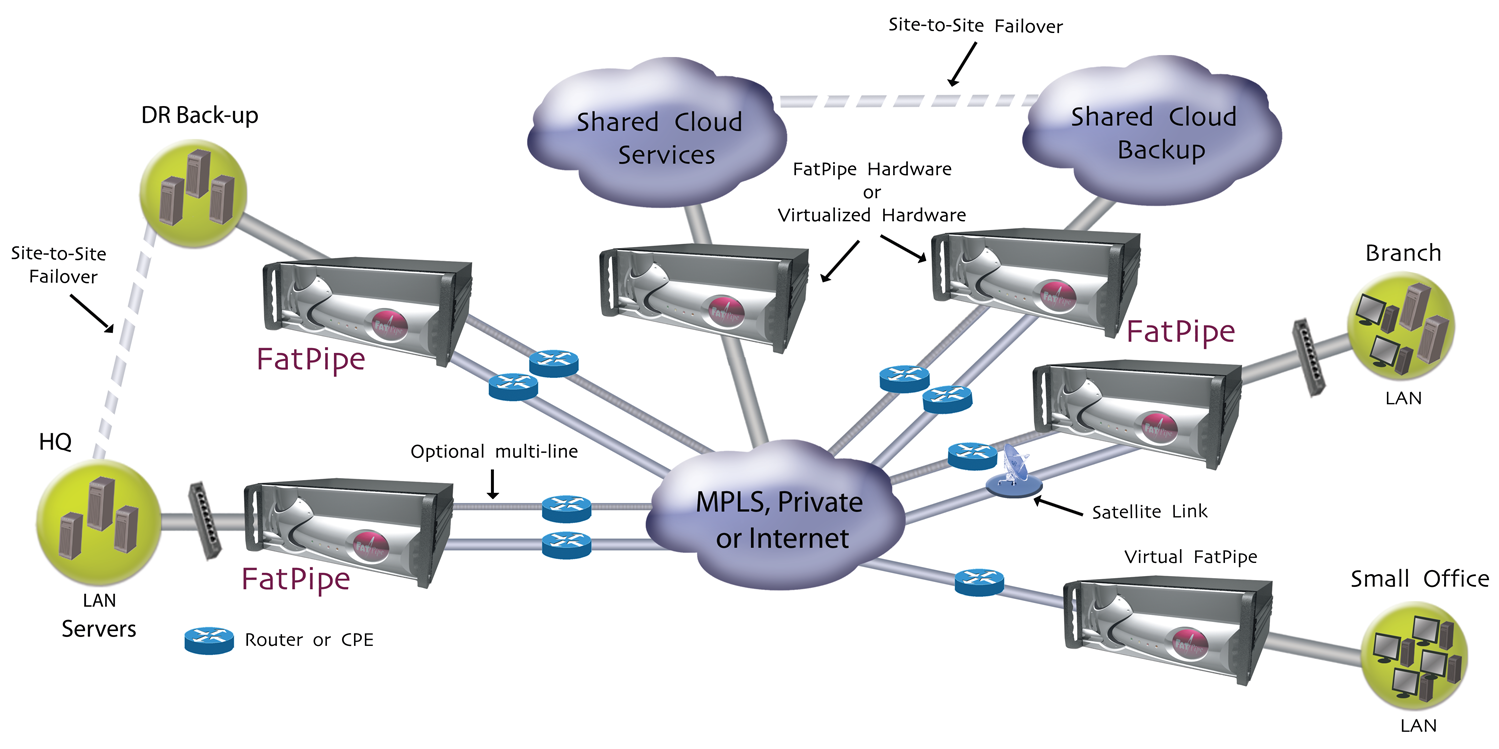 IPVPN
Efficient and cost effective solutions for business continuity and extreme availability on private or hybrid wide area networks.
WARP
Make WAN 300% more redundant, reliable and fast for bidirectional IP traffic for business continuity.




XTREME
Make WAN 300% more redundant reliable and fast for internet and WAN access.
Cloud Connect
Optimized WAN with centralized control of remote office internet access.