Fluke Networks
Fluke Networks is a provider of Category 5e and 6 test equipment, telephone DSL/ISDN test equipment and telecom tools.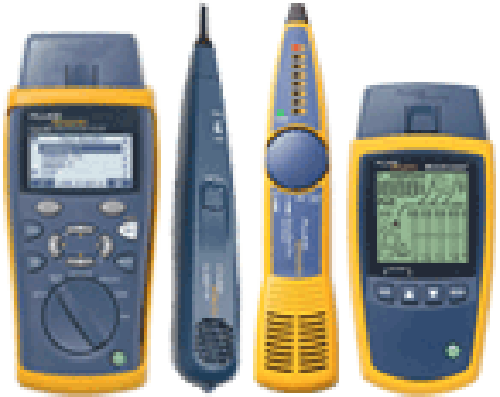 Copper Testing
Companies expect their twisted pair cabling to work flawlessly, but corners cut during design, installation and testing result in network downtime which translates to wasted resources and lost revenue. This can be avoided by cable installers that are capable of installing copper cabling systems and locating faults quickly. From 100BASE-T to tomorrow's advanced twisted pair technology, Fluke Networks is the industry's most trusted partner for cabling testing.
Fiber Testing
Fiber optics cabling is the core of today's datacom networks. Optical fiber is the predominant media type for mission-critical datacenter links, backbone within buildings, and longer distances for campus networks. As network speeds and bandwidth demands increase, distance and loss limitations have decreased, making fiber optic cabling certification testing more important than ever.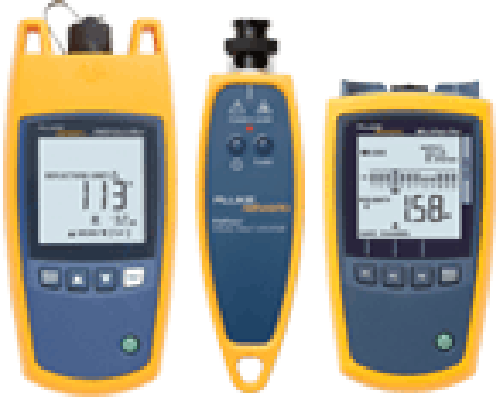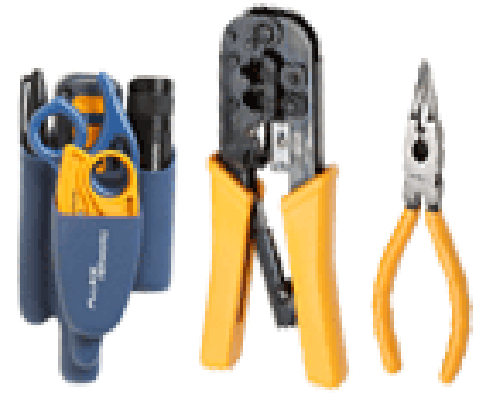 Termination Tools
For the industry's most reliable datacom and telecom installation and testing products, look to Fluke Networks. Whether it is copper, coax or fiber, Fluke Networks saves time and money with ergonomic tools and reliable, rugged test sets. With more than 50 million tools and test sets sold, Fluke Networks' patented technology gets the job done right the first time.
Fault Locators and Tone Generators
Get advanced vision for locating network cables more effectively at patch panels, switches, termination blocks, or hidden within bundles. Their Fault Locators, Toners and Probe Kits find the cables others can't. Use digital mode to trace and locate data cabling safely and effectively on active networks. Use analog mode to isolate individual wire pairs, and trace voice, audio, and video cabling.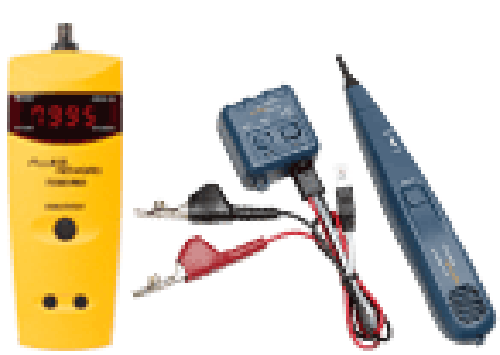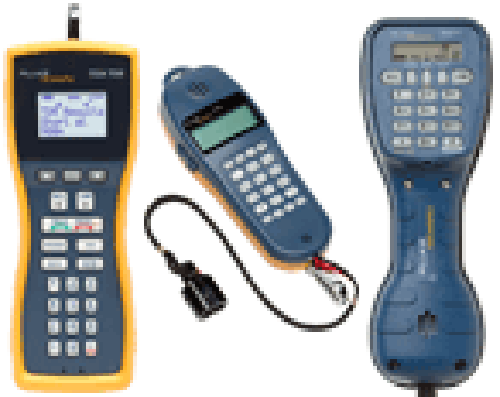 Telephone Line Test Sets
Telephone test sets are a standard among telephone linemen. Times are changing, networks are changing and now butt sets are changing. No longer are they single-purpose tools, but are evolving into full-fledged, multi-functional telecom testers. Enter Fluke Networks' newest line of VDV (voice, data and video) telephone test sets and equipment. They have taken the best features from their existing line, added new technology and totally redesigned telephone line testers to lighten up your customer's tool belt.