GAI-Tronics
GAI-Tronics®, owned by Hubbell Incorporated, is the world's largest company focused on the communication needs of the world's industrial markets. Founded in 1946, GAI-Tronics' earliest products set the industry standard for durability and reliability. While maintaining their commitment to the principles of quality and customer service, today's GAI-Tronics® aggressively applies leading edge technology to solve the world's most challenging communication needs, and is backed by the stability, reputation, and financial strength of Hubbell Incorporated, a worldwide leader in electrical and electronic products.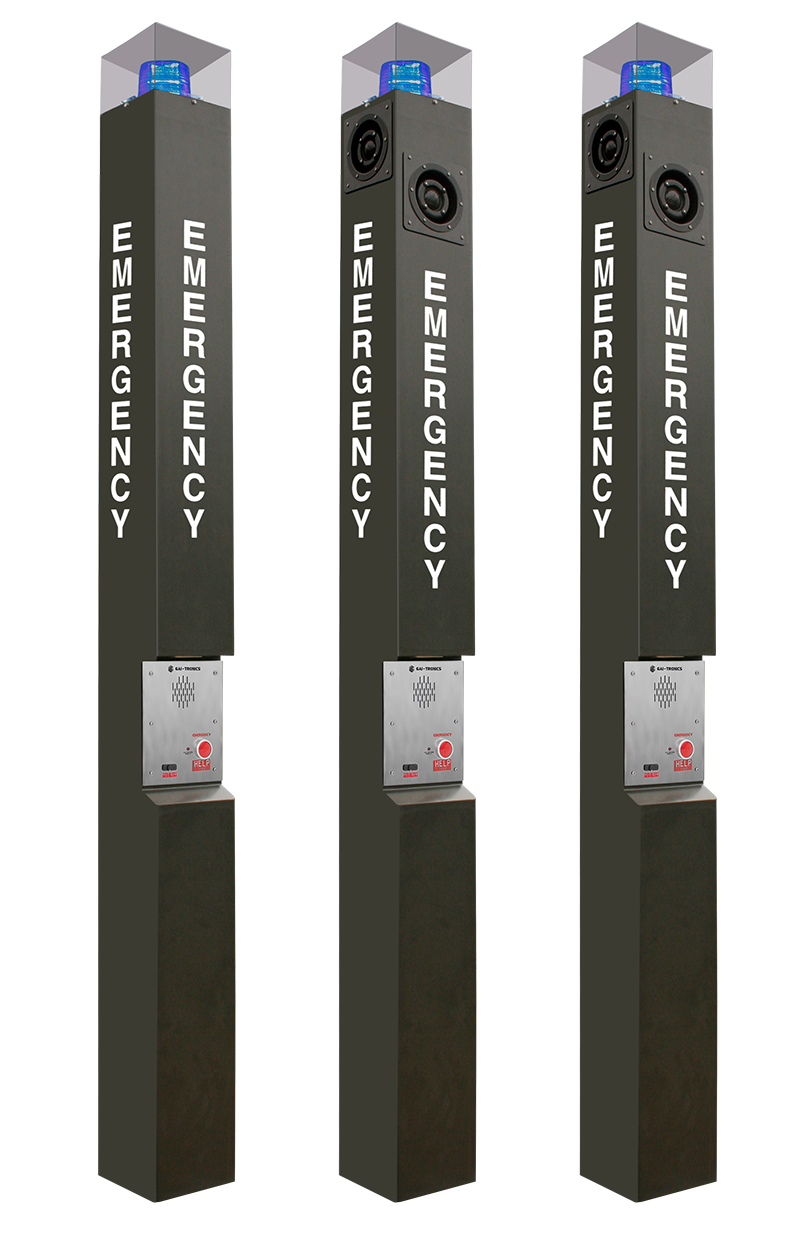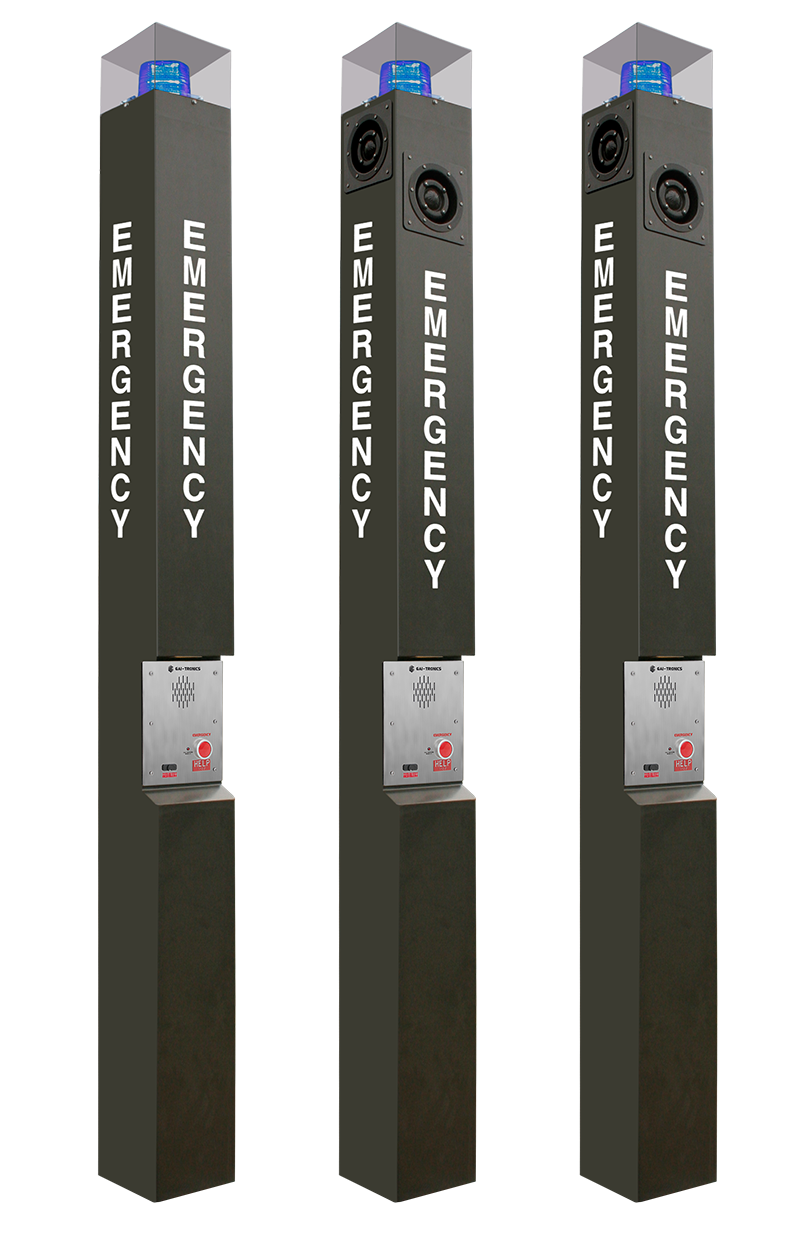 Emergency Towers
The Model 234 RED ALERT® Tower is part of a completely integrated emergency communications station. Designed for remote or high-risk areas, the tower provides security/safety two-way communications for college campuses, parking garages, sports arenas, transit platforms and shopping malls.
Architectural Bronze and Safety Blue Standard Colors are Pleasing in all Settings
UL 1598 Listed for Outdoor Installations
ADA Compliant
Durable Powder-coated Epoxy Finish to Withstand the Harshest Environments
Custom Colors and Graphics are Available
Wind Speed Rated @ 140 MPH* (*Reference AASHTO LTS6 Risk Category II; International Building Code)
RED ALERT® Emergency Telephones
RED ALERT® Emergency Telephones have been designed for maximum environmental sustainability, high audio quality, and unparalleled monitoring capability. In addition to providing hands-free, two-way communications, a RED ALERT® telephone can tell you its location, report call activity, activate up to two peripheral devices, and let you know when it is experiencing problems.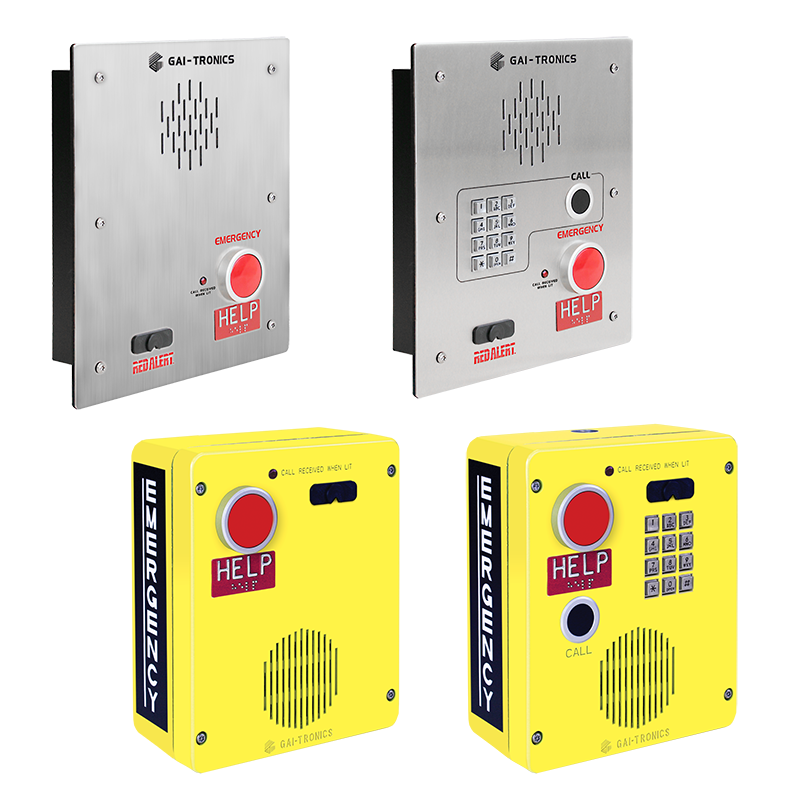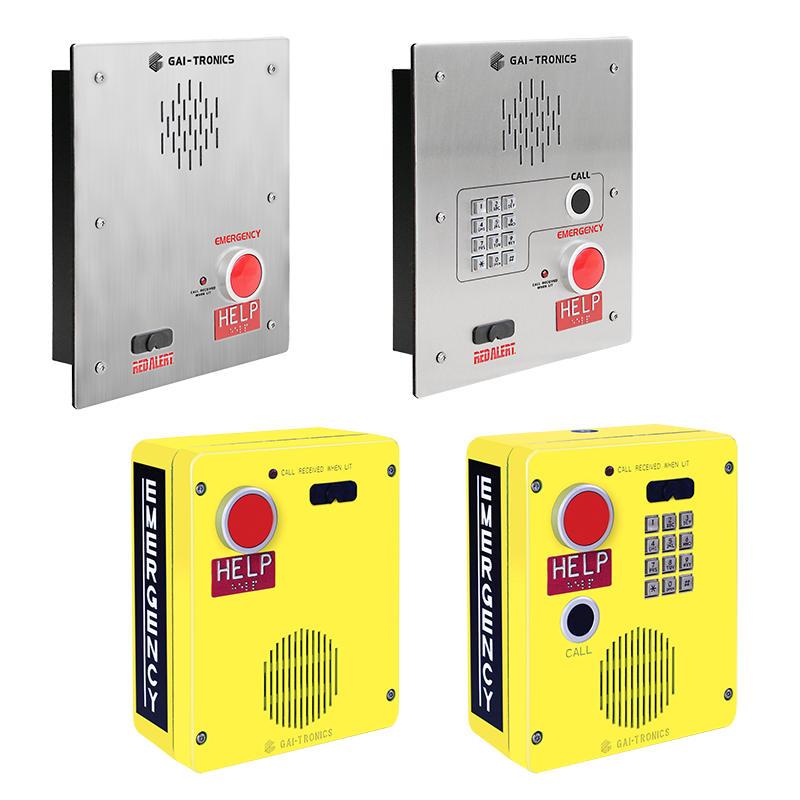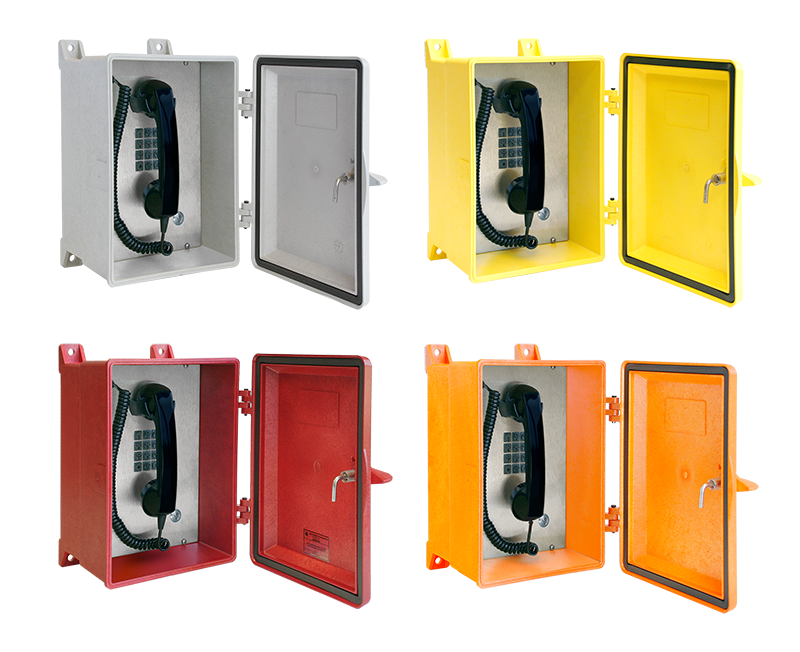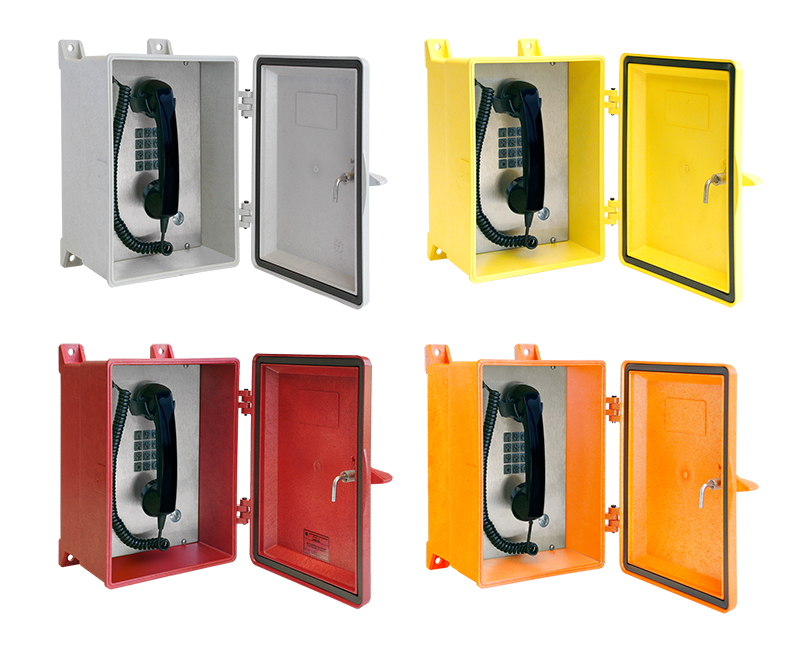 NEMA 4X Telephones
GAI-TRONICS' Model 354-700 Series VoIP NEMA 4X Rugged Handset Keypad Telephones are designed to provide direct, point-to-point communications between personnel via an existing Internet Protocol LAN. These telephones are intended for connection to a 10/100 BaseT Ethernet SIP network and operate using Power-over-Ethernet (PoE) or an alternative, external power source. The 354-700 series VoIP Handset Telephone offers standard telephone functionality with active dial tone when the handset is removed from its cradle. This rugged telephone is weatherproof rated as NEMA 4X and will withstand a direct spray wash-down or severe weather conditions. The engineered plastic enclosure, conformal-coated printed circuit board, keypad protective boot, and stainless steel panel and hardware provide the maximum resistance to corrosion.
HUBBCOM™ IP Devices
HUBBCOM™ devices are designed to seamlessly integrate all aspects of a facility's
communications to help save time and improve efficiencies, while enhancing employee safety. Office areas can use HUBBCOM™ devices as their primary telephone, supported by a SIP Server, or as point-to-point intercom between offices. The same units may be installed in production areas (manufacturing/processing, warehouse, shops, etc.) for server-less intercom between each other or office areas (both point-to-point or party line/conference). HUBBCOM™ devices are very flexible and intuitive. Their IP format allows easy installation on an existing or new Ethernet backbone, offering multi-line intercom communications (permitting conferencing) and multi-zone overhead speaker broadcasting capability. HUBBCOM™ devices additionally offer point-to-point intercom conversations that will provide a video link between parties (if desired).