GAI-Tronics
GAI-Tronics®, owned by Hubbell Incorporated, is the world's largest company focused on the communication needs of the world's industrial markets. Founded in 1946, GAI-Tronics' earliest products set the industry standard for durability and reliability. While maintaining their commitment to the principles of quality and customer service, today's GAI-Tronics® aggressively applies leading edge technology to solve the world's most challenging communication needs, and is backed by the stability, reputation, and financial strength of Hubbell Incorporated, a worldwide leader in electrical and electronic products.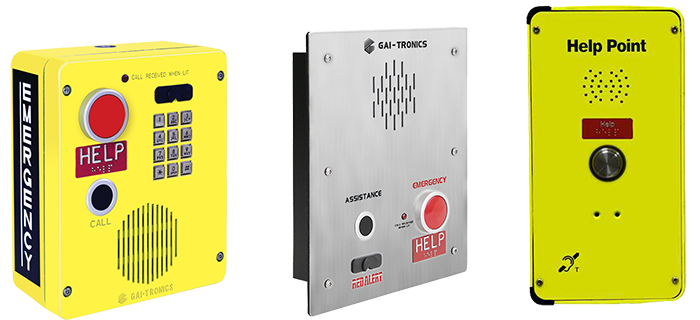 Analog Emergency Telephones
GAI-Tronics RED ALERT® 300 Series Emergency Telephones have been designed for maximum environmental sustainability, high audio quality and unparalleled monitoring capability. All RED ALERT Emergency Telephone models incorporate SMART (Self-Monitoring and Reporting Telephone) Technology. This leading-edge technology becomes active only when connected to GAI-Tronics TMA (Telephone Management Application) software for system monitoring.
VoIP Rugged Handset Telephones
GAI-Tronics' SIP compatible Handset and Hands-free VoIP Telephones are designed to provide direct point-to point communications between personal throughout a facility over an existing Internet protocol LAN. The VoIP telephones are intended for connection to a 10/100 Base Ethernet SIP network and operate using power-over-Ethernet or alternative power source. The VoIP telephone features real-time alarm reporting via email that enables system supervisors to monitor the phone's activity and callers' needs or maintenance issues immediately. Housed within the familiar GAI-Tronics enclosures, these VoIP Telephones deliver a robust and weather-resistant solution for virtually any IP communication application.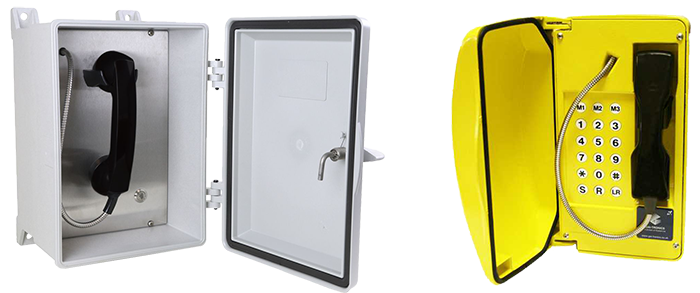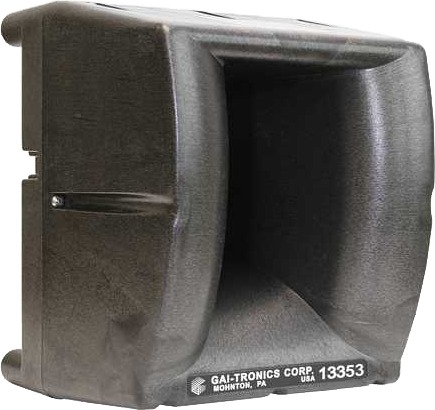 GAI-Tronics® Addressable, Amplified Speaker
GAI-Tronics' Addressable Amplified Speaker is a completely self-contained unit that includes a built-in amplifier that will produce up to a 116 dB SPL output with a 600ohm audio or RF input. Each unit is addressable with up to 8 DTMF addresses and is PC programmable. Volume can be controlled remotely or set to self-adjusting.
Telephone Enclosures
GAI-Tronics Weatherproof Telephone Enclosures provide the protection necessary to allow wall telephones to last many years in a less than perfect environment. Ideal uses include poolside, dockside, baseball dugouts (bullpen communications), shipboard, garden centers, and anywhere a weatherproof telephone is needed.