Hitachi
Since 1986, Hitachi Cable America has been designing and building high performance copper and fiber optic communication cables in Manchester, NH. HCA has cables to support 10 Gigabit Ethernet, like the new Supra 10G-XE™ that has one of the smallest Category 6A UTP outside diameters available on the market (.275"). HCA also has enhanced Category 5e cables, such as the Power+™ cable that exceeds the latest high-power PoE standard, IEEE 802.3 bt (90 watts) and can safely support devices up to 140 watts. With over 4,000 different cable products to choose from, HCA is sure to have the cable that supports your specific needs.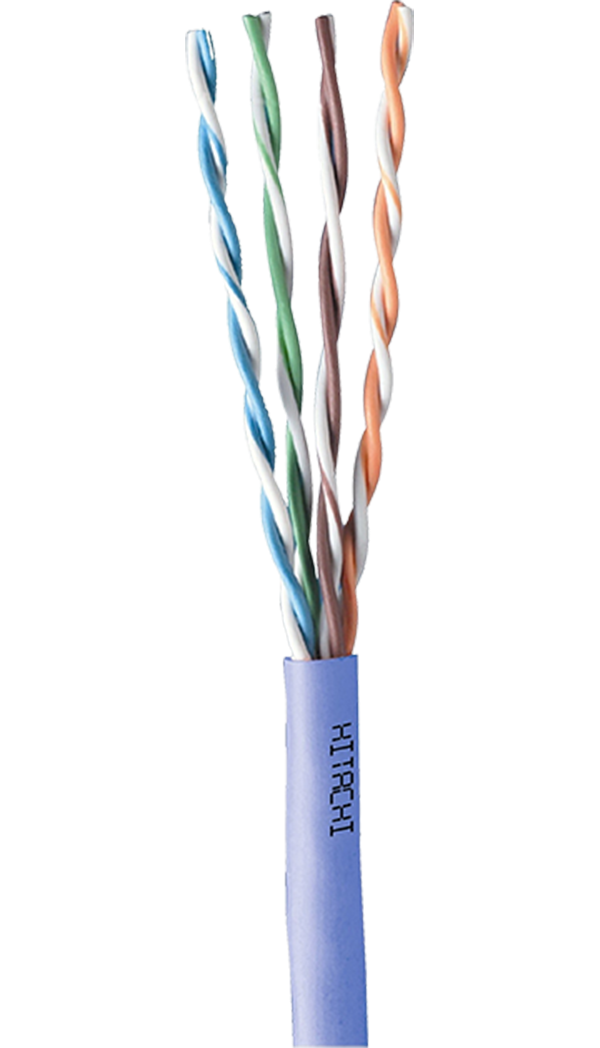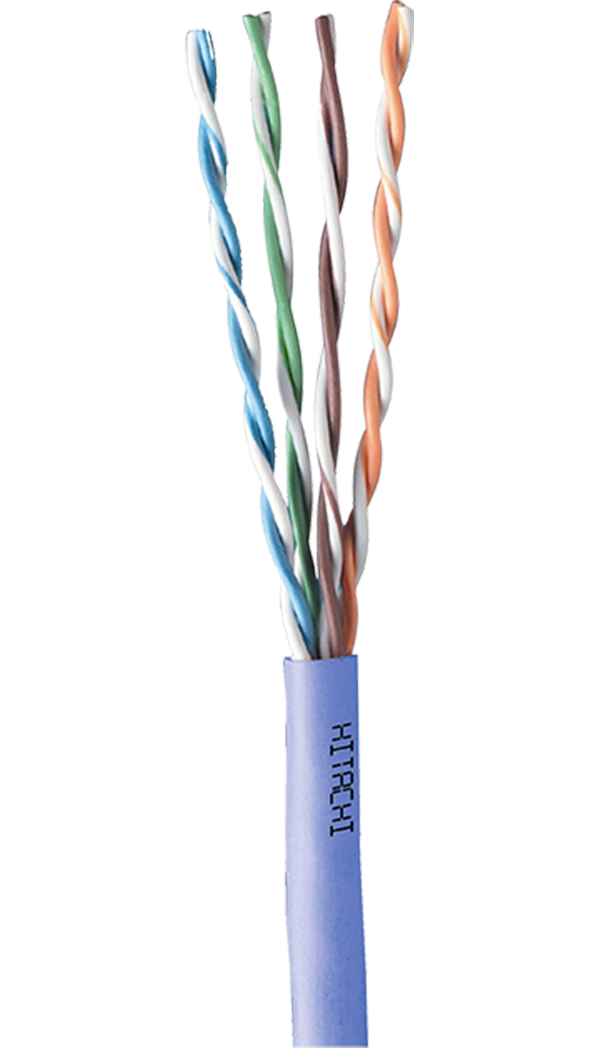 Category 5e Cables
Category 5e F/UTP is UL verified Category 5e and REACH and RoHS 2 compliant. Tested from 1 to 400 MHz and has proven shield technology to improve RFI and EMI performance. Category 5e F/UTP applications include Ethernet, HDBaseT, video and more. Made in USA.
Category 6 Cables
Conduit that originates indoors but passes through or under a concrete slab is often subject to water infiltration. National Electric Code (NEC) 2017 Edition, Article 100 and the BICSI Telecommunication Distribution Methods Manual (TDMM) define these environments as wet locations since the slab and the associated conduit are subject to saturation by water. Drybit™ Category 6 cable from Hitachi Cable America eliminates the time and cost associated with transitioning from outdoor cable to indoor-rated cable.