Intermedia

The Exclusive White-Label Provider for Cloud Voice Services
One Solution Powered by One Provider.
Maximize your profits while delighting your customers with Unified Communications, Contact Center, and business email solutions from Intermedia. When you partner with us through Jenne as a Master Agent, your company is backed 100% by us.
Intermedia's 360° approach to partner success makes it easy for channel partners to sell, set up, manage, and support the cloud while achieving strong margins, earning up to 5x more revenue, owning their customer relationships, and building value in their businesses through private label, co-branded, and branded partner programs.
Intermedia Unite®
With Intermedia Unite, your customers are always connected—in the office and on the go. Whether in the office, in the car, at home, or at a coffee shop, Intermedia Unite and all of its communication and collaboration capabilities go with them, so they can seamlessly get work done and stay connected to colleagues and clients.
Easy to manage with a single user-friendly HostPilot® control panel
99.999% financially-backed uptime service level agreement (SLA)
Flat, per-user rate with unlimited local and domestic long distance
Integrated chat, video conferencing, screen sharing and file collaboration
Free, expert J.D. Power-certified 24/7 support
Includes free Spam Caller Protection
Unite Brochure for Quick Download: Click Here!
Intermedia Contact Center
With Intermedia Contact Center, your customers can differentiate from the competition where it matters most – the customer experience.
Customizable call flows and exceptional QA features help ensure more efficient interactions
Voice, chat, and e-mail queues combine into a single omni-channel experience
Real-time customer insights speed agent-customer interactions
Dynamic notifications extend reach while respecting audience preferences
Deep historical reporting helps drive improved future interactions
Contact Center Brochure for Quick Download: Click Here!
Intermedia AnyMeeting®
Intermedia AnyMeeting is a powerful, online meeting solution built for businesses of all sizes. AnyMeeting is available on desktop and mobile devices, providing collaboration tools customers need today—and the flexibility they need tomorrow.
With high-definition audio and video, interactive-collaboration tools, and artificial-intelligence capabilities, AnyMeeting transforms communications with a smarter, faster, engaging, and actionable meeting experience.
Intermedia AnyMeeting webinar helps companies reach a broader audience and grow their business by hosting large-scale virtual events. Presenters use video, audio, and screen sharing to market products and services to audiences anywhere. Participants are encouraged to engage with the presenter in real-time through Q&A, emojis, and live polls. AnyMeeting webinar is designed to help grow any business, from anywhere.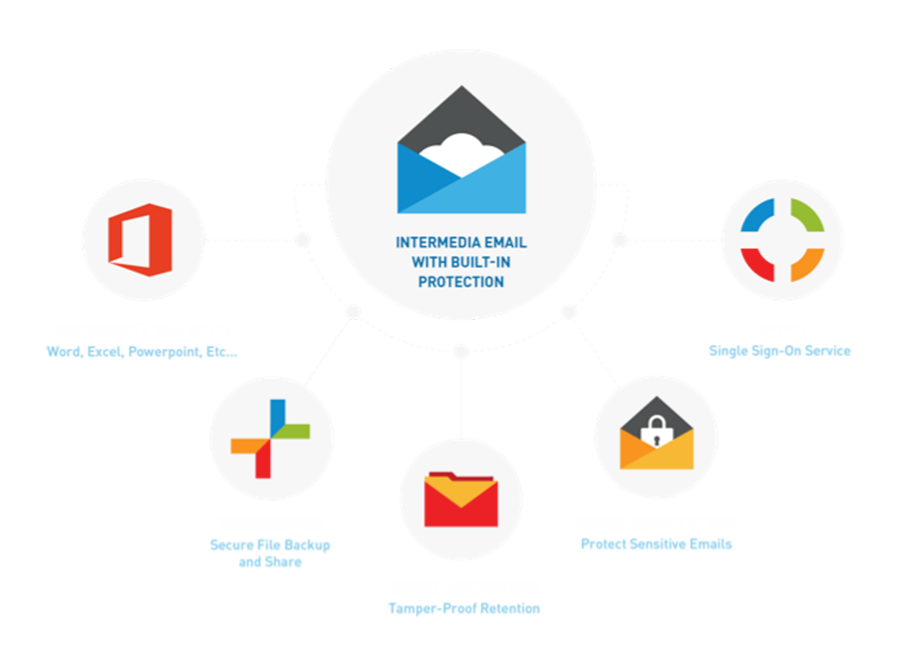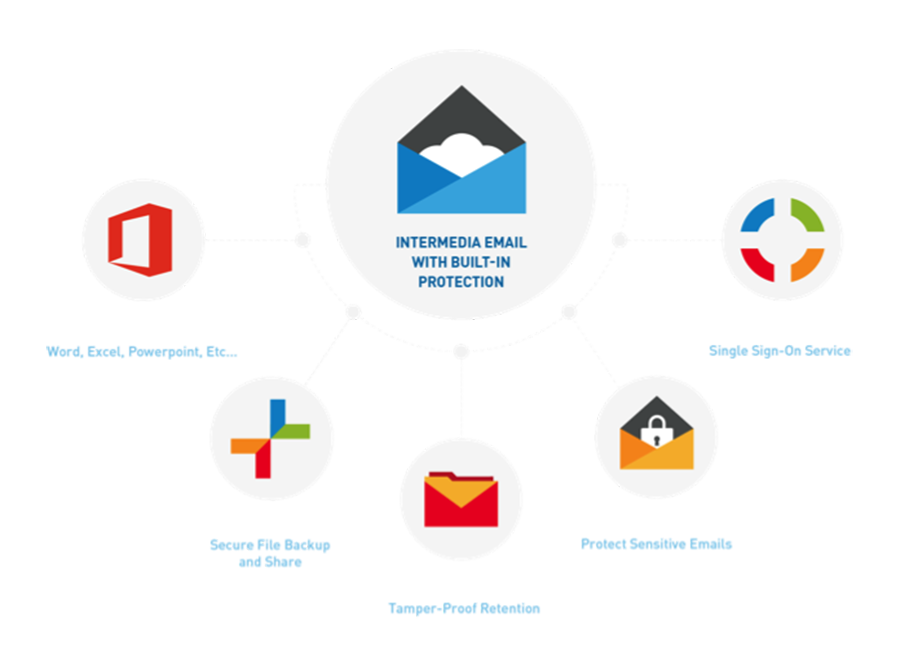 Additional Services:
EXCHANGE EMAIL AND MORE
Intermedia provides secure, reliable Exchange Email, with additional options to meet the unique needs of your customers, whether that's compliance with HIPAA, FINRA, GDPR or other regulations or boosting employee productivity with better tools. All with a 99.999% uptime SLA and J.D. Power-certified 24/7 support.
​INTERMEDIA EMAIL PROTECTION
Intermedia Email Protection is included with Exchange for comprehensive, multi-layered protection against malware, targeted attacks and unknown email threats.
MICROSOFT 365® AND OFFICE 365®APPS
Easy-to-provision Microsoft plans for the latest versions of productivity apps (Word®, Excel®, PowerPoint®, Outlook® and more) with desktop and online options.
SECURISYNC® BACKUP & FILE SHARING
SecuriSync combines real-time file backup with business grade sync and share and ransomware protection, as well as advanced anti-malware scanning from Bitdefender.
EMAIL ARCHIVING
Intermedia's Email Archiving helps keep Intermedia Exchange emails securely archived and easily accessible. It offers the preservation, search and restore features that your customers need to protect their business.
ENCRYPTED EMAIL
Encrypted Email from Intermedia is an easy way to protect sensitive outgoing emails and files, with predefined and editable policies for healthcare, finance and legal customers.
Learn More about Intermedia by Watching the Videos Below
Intermedia Unite from Jenne
Intermedia Cloud Technologies from Jenne
Contact Jason Beamer to Learn More About Intermedia