ITW Linx
ITW Linx has been manufacturing products for the telecommunications market for over 30 years. ITW Linx has been the first in the industry with a number of protection products for telecom and datacom, like the industry's first 66 block protector and CAT5E / CAT6 protection families. They have an engineering team in the US devoted to designing and testing the toughest standards in the industry. They have manufacturing facilities in the U.S. and abroad to minimize their time to market and maximize their global presence.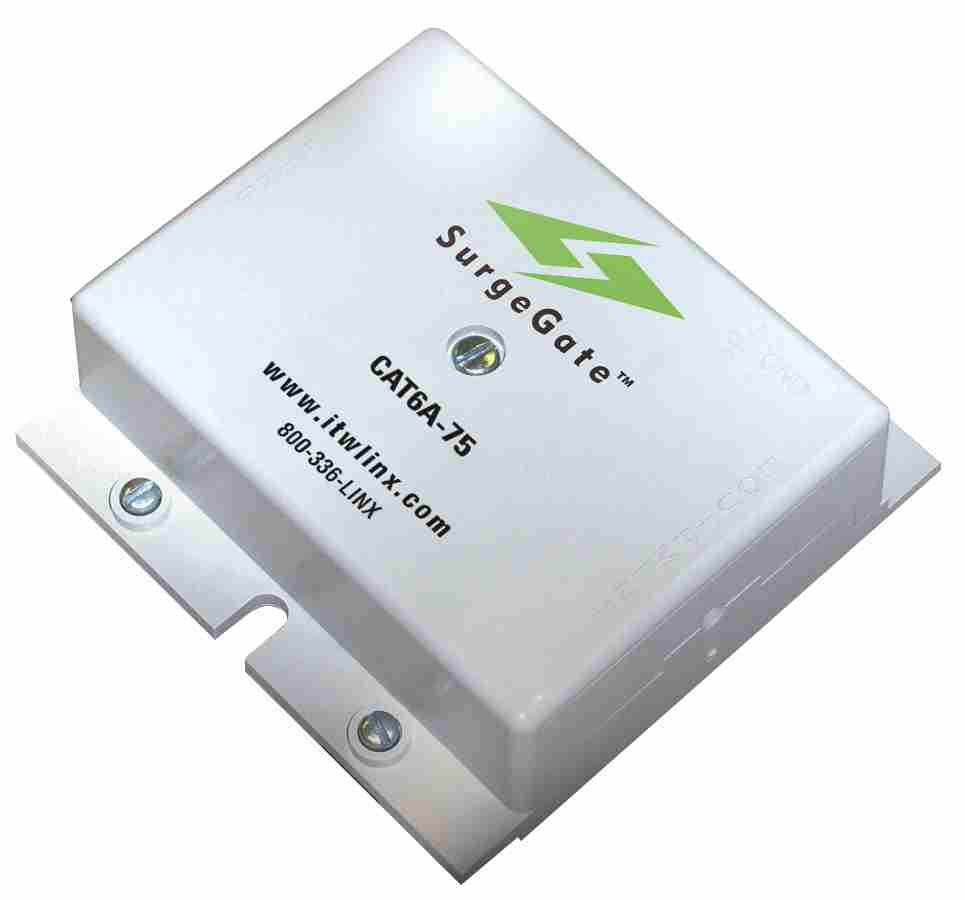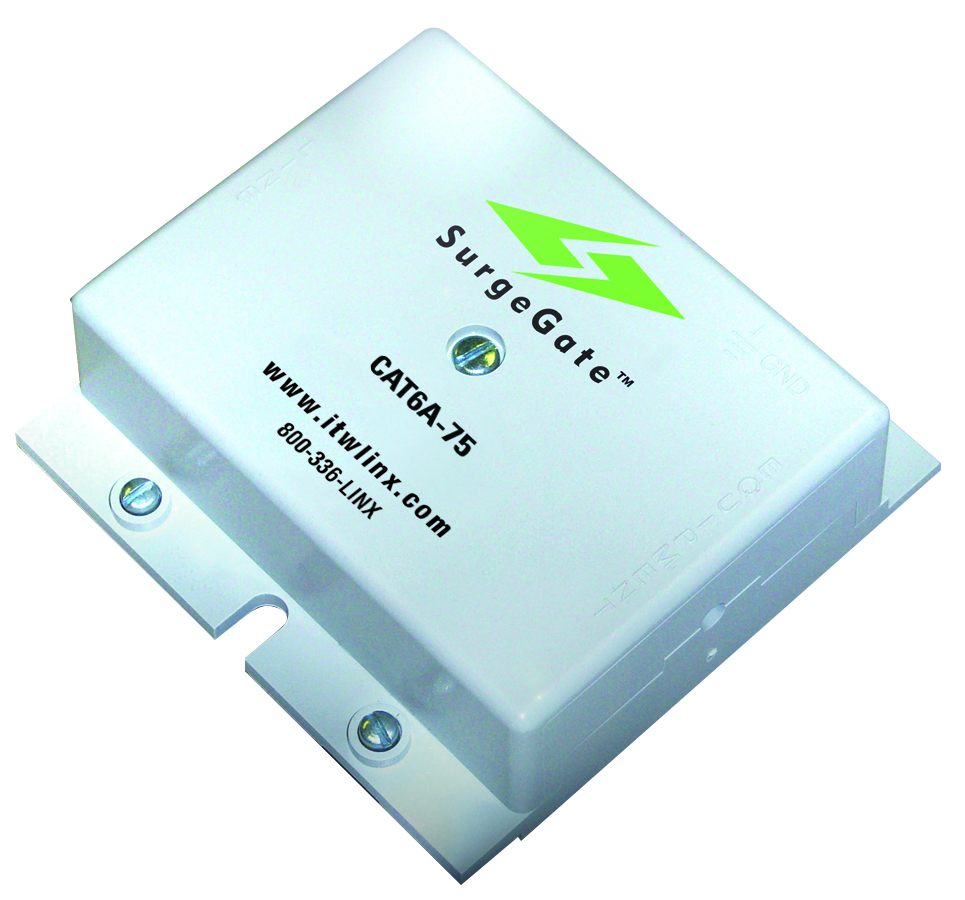 SurgeGate Modular Communications Surge Protectors
ITW Linx line of SurgeGate™ Modular Communications Surge Protectors offer superior protection for PoE, data networks, telephone and coax lines. When a surge or lightning event is detected, the device responds within 1-5 nanoseconds diverting the unwanted energy to ground thus protecting the connected equipment. All ITW Linx SurgeGate™ Modular Communications Surge Protectors offer balanced protection without denigrating signal and power. These various CAT6 communication modules are expandable and can be utilized with SurgeGate™ AC Cord Connected devices. SurgeGate™ modular protectors offer protection for CAT5e, CAT6, and CAT6A connected devices with various voltage clamping levels and termination options.
Security PoE
ITW LINX CT6-POE-RJ45 is the most economical POE surge protector in the market today. Designed with the same high quality components as their SurgeGate™ modular protectors the CT6-POE-RJ45 protects communications and security equipment including but not limited to security cameras and wireless access points (WAPs), in campus environments as a building entrance protector. While other surge protectors claim CAT6 performance, the CT6-POE-RJ45 delivers it at a price point that allows installers, and end users the ability to use surge protection in lower cost systems. The compact design and RJ45 in and out termination allows for quick installation. The CT6-POE-RJ45 is a Gigabit rated surge protector and protects all types of POE, POE+, POE++ devices. The CT6-POE-RJ45 is a point of use surge protector, and can be installed at the equipment end, or ahead of POE injectors and mid-span devices.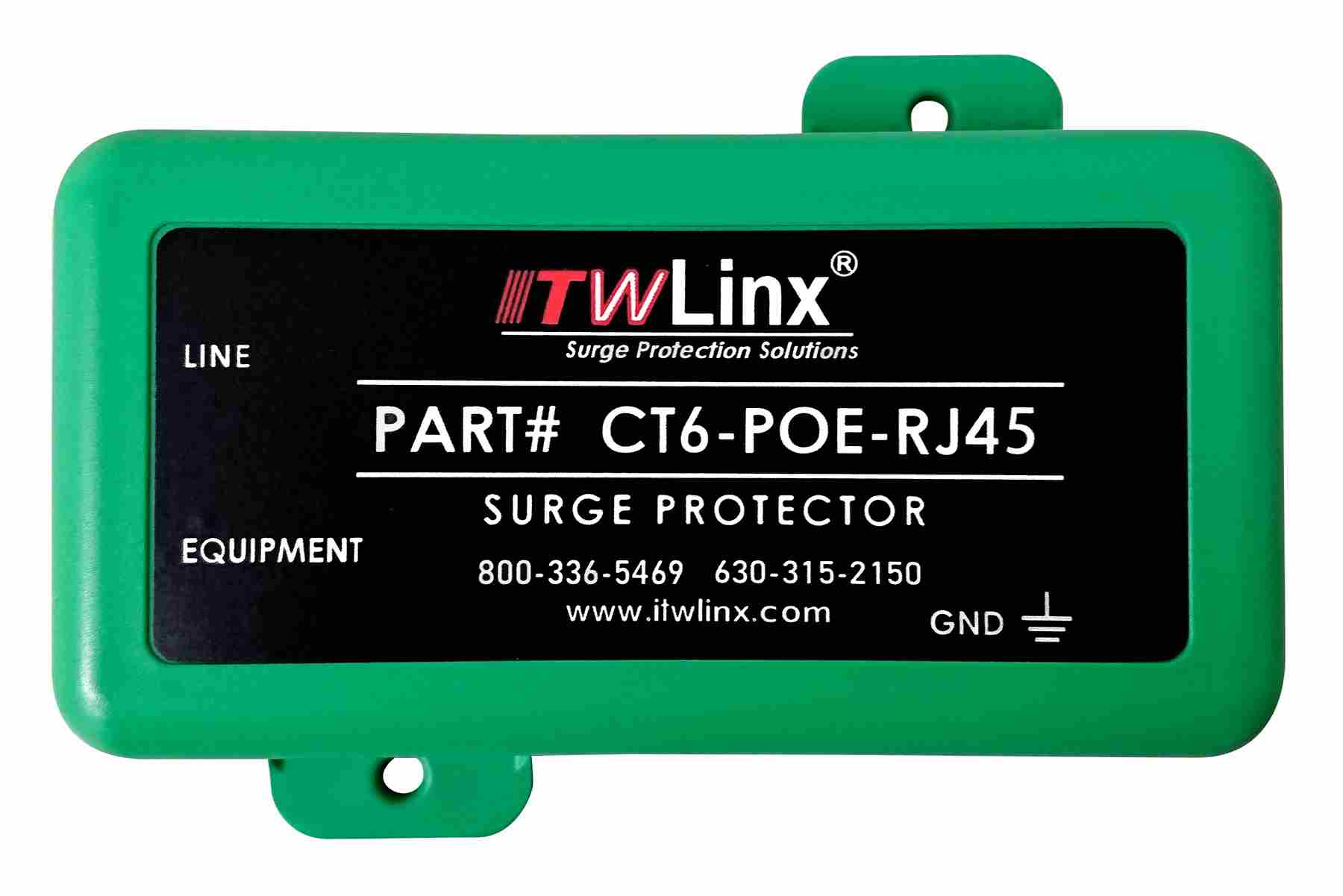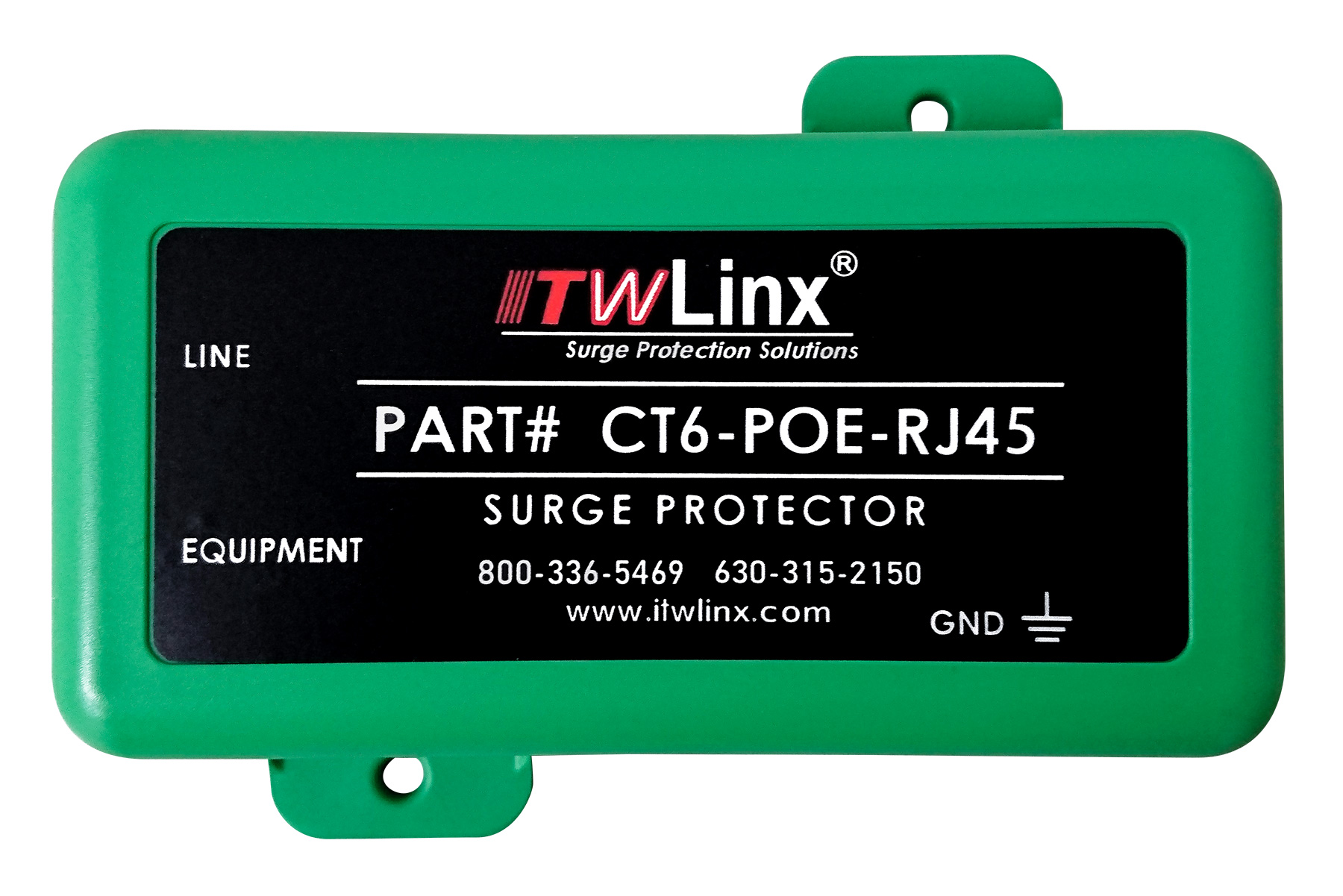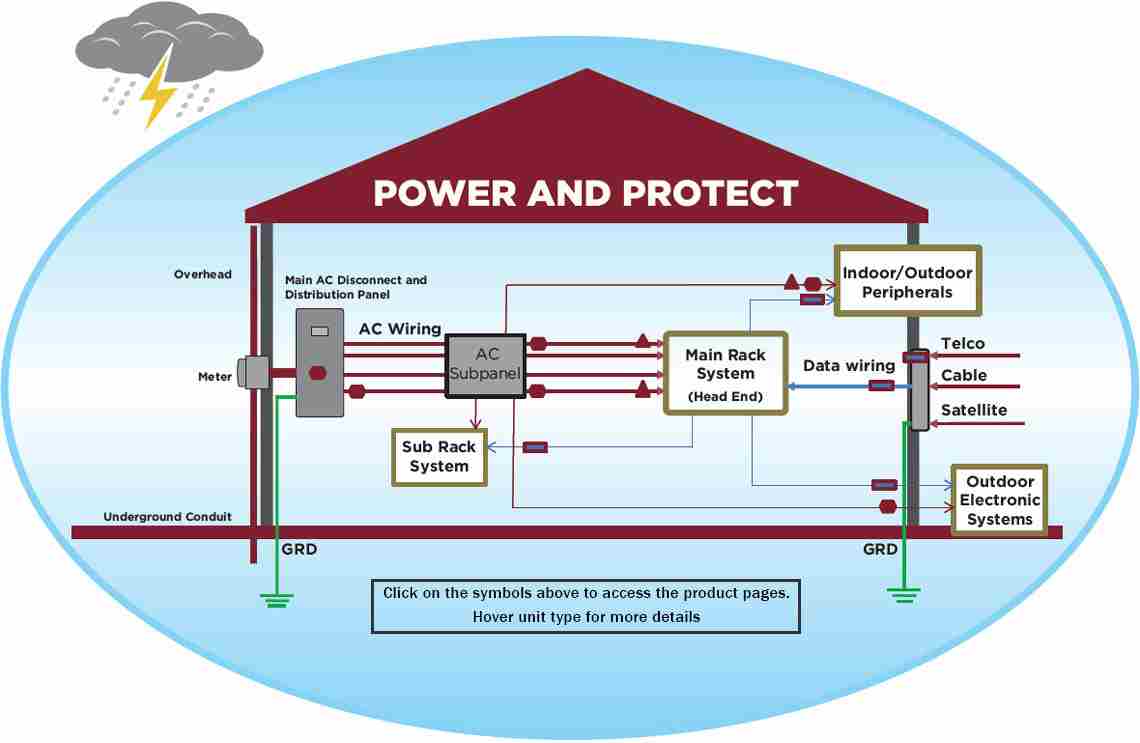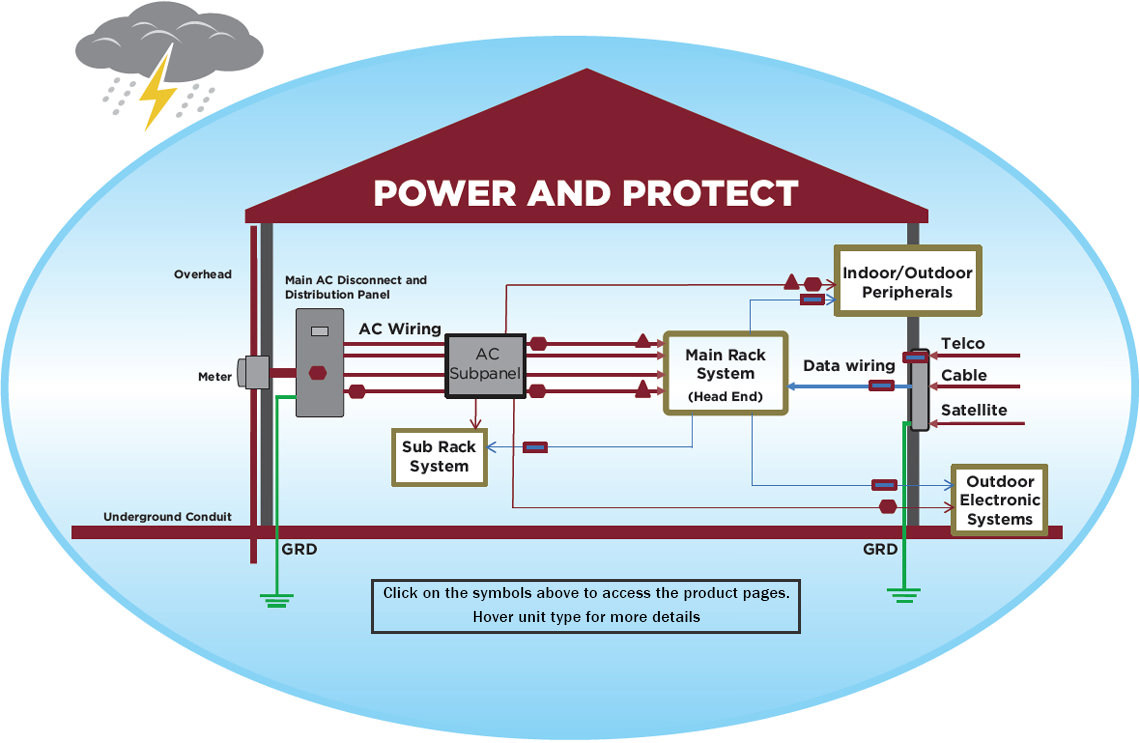 AC SurgeGate Bubble of Protection
Surges can get into your system from any metallic pathway (wire) and from any direction. AC power lines, analog (voice) lines, digital lines, data lines and even grounding wires can carry a surge into your system and damage or destroy key components. Make sure all pathways including AC, digital, analog and data lines connected to your customer's system passes through the appropriate SurgeGate unit. This establishes a common ground reference for the entire system per IEEE recommendations. Failure to protect all lines/ wires will weaken the protection and void the connected equipment protection policy. ITW Linx offers a complete line of AC Surge Protection Devices designed to protect connected equipment in every application and connection method.