Louroe Electronics
Louroe Electronics' mission is to provide proprietary and patentable, market driven, high-quality audio capture and response technology. Their signature products include the Verifact® series of analog microphones and accessories, the Digifact™ line of IP microphones, and a suite of audio analytics that provide threat detection. These solutions are delivered in versatile and adaptive technology employed in industries across the board, including law enforcement, education, hospitality, healthcare, gaming, retail, transportation, and more.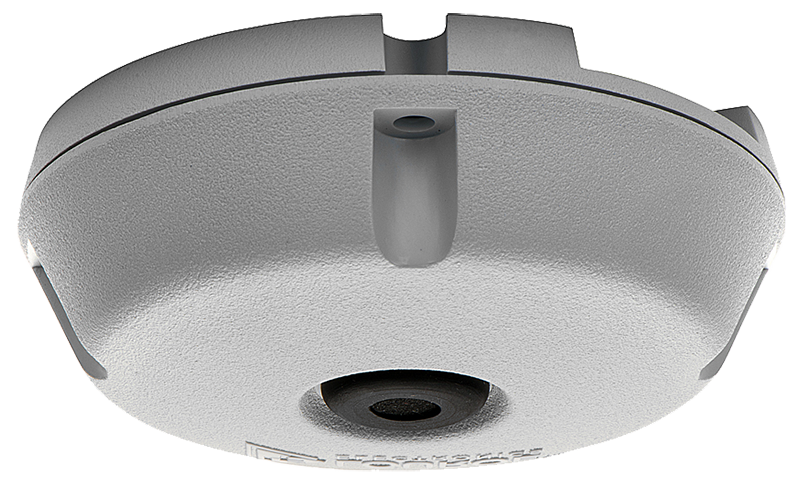 Microphones
Louroe's microphones are the backbone of their audio monitoring technology. Low impedance elements are selected for their omni-directional capability and sensitivity, with circuitry designed to pre-amplify, taking a signal from -45dB to 0dB for line-level output. Louroe's microphones capture an exceptional quality of sound, a wide frequency response and have an exceptional durability thanks to their robust design.
Verifact® Line Level Microphones
Mic Level Microphones
Verifact® USB Microphones
Digifact® IP Microphones
Audio Monitoring Systems
Louroe Electronics offers complete solutions that are ready and easy to use. Their wish is to facilitate your customer's ease of installation and integration of their audio products.
100 Series—One-Way Listen Base Stations With Verifact® Microphones
300 Series—Interface Adapters
400 Series—Expanded Zone Coverage
500 Series—Bi-directional (Talk/Listen) Monitoring
600 Series—Audio Monitoring With Mute Switch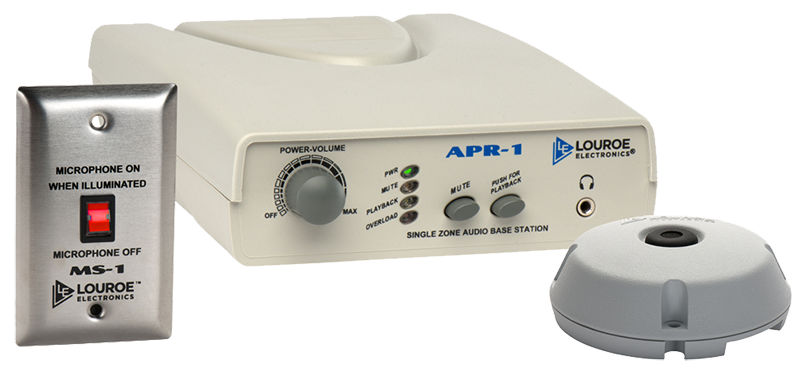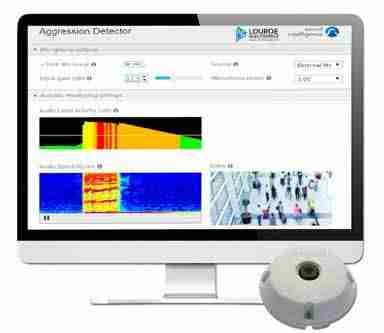 Audio Analytics
Audio analytics is ability to analyze and identify sounds. Similar to how the human ear processes audio, analytic software analyzes sounds through advanced algorithms and classifies it into a predetermined category such as aggression or breaking glass. Audio analytics add accuracy to security systems and provide many benefits.
Speaker Microphones
Enabling hands free remote talk/listen capability, Louroe Speaker/Microphones contain Verifact® microphones and a speaker within a single housing. Speaker size and power handling varies depending on model. Louroe speaker/microphones provide two-way talk/listen capabilities between the remote station and the Louroe base station.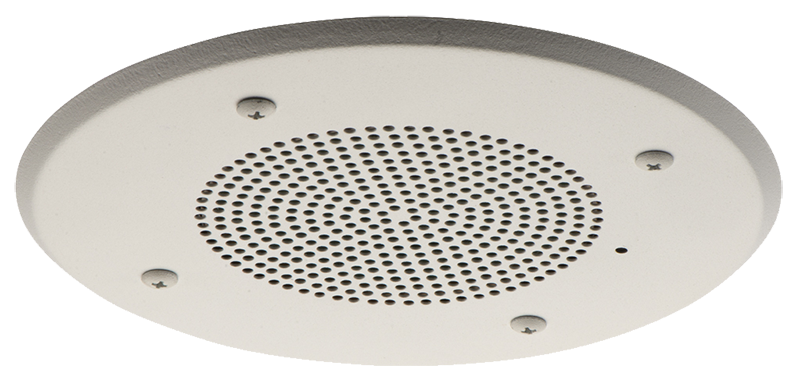 Audio Base Stations
One Way Listen
Models APR-1, AP-2, AP-4, and AP-8 are non-alarming audio monitoring base stations. When used in conjunction with Louroe Verifact® microphones they provide live audio, delivered through the built-in amplifier and 3'' (76.2 mm) speaker. Zone selection is by pushbutton (except for model APR-1 which is a single zone unit). All have RCA type line level outputs for connection to a recording device.
Two-Way Listen/Talk
Non-alarming listen/talk base stations are available from 1 to 16 zones. When combined with Louroe speaker microphones, they provide both listening and talkback capability between the base station and remote unit. Each base station has the same number of audio outputs as it has microphone inputs for connections to recording devices. Models are compatible with Louroe speaker/microphone models TLI, TLM, TLO, and TLSP.
Sound Activated
These models provide sound activated alarming when used in conjunction with Louroe microphones or speaker/microphones. Each zone has a variable alarming threshold level (set by user or installer) based on frequency and sound pressure that activates when a sound exceeds the set threshold level. An audible alarm and lighted LED identifies the zone, along with a relay contact for activating a camera or other technology. Included are a hand-held sound generator for assistance in setting threshold levels and a portable test amplifier for checking.
Audio Adapters
These offer plug and play installation and adjustable gain management to insure high audio quality with the receiving device.
Audio Interface
Audio Over PoE
Microphone Speaker Mixers
Speakerphone Converter For TL Series
Distribution Amplifier
Sound Activated Switch