Mutare
Mutare is an independent software developer driven by a passion to make information access easier. Mutare writes software solutions to unify communications specializing in messaging, mobile apps, self-service IVR and notification systems.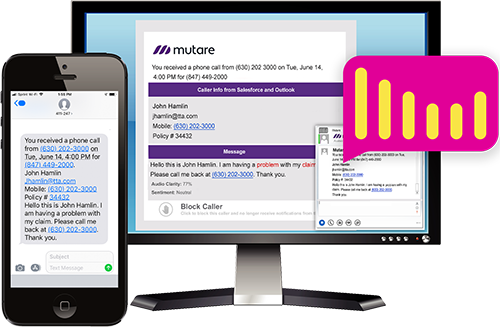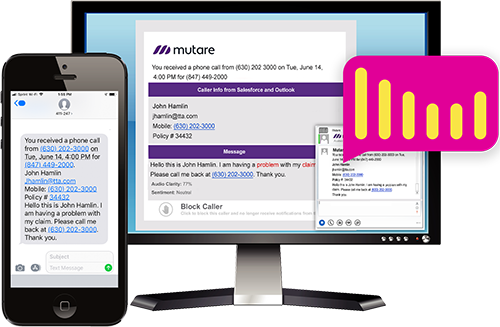 Voice
Mutare Voice converts voice messages to text and delivers them to mobile devices, tablets and PCs through email, text message (MMS/SMS), instant message, secure mobile message and secure browser streaming access. It is a platform-agnostic solution that integrates with virtually any existing enterprise IT structure.
Text
Mutare Text enables your customers to reach people quickly, efficiently and securely, ensuring important messages and conversations are received and acknowledged when time is of the essence. Mutare Text is a single-source solution that addresses the multiple communication needs of a mobile society on information overload, assuring that your customer's important messages rise above the noise.