nexVortex
nexVortex is a leader in Cloud Communication Services for businesses, specializing in SIP Trunking and Hosted Voice Services; both product lines are covered under the master agent agreement with Jenne. nexVortex's SIP Trunking Service has been verified as interoperable with the major IP phone systems and gateways delivered through Jenne. This includes Mitel, Digium, Avaya, Allworx, AT&T Synapse, and ADTRAN. With proven processes and a focus on operational excellence, nexVortex has maintained a 99% customer retention rate. If a customer decides not to deploy a premise-based PBX, the option exists to provide that customer with the nexVortex Hosted Voice Service, which is feature rich and compatible with most major brands of IP phones.



SIP Trunking Services
nexVortex has SIP trunking solutions to meet the needs of small, medium, and large businesses. Standard SIP Trunking service runs over a customer's existing internet connection to provide voice service. Some highlights of the service include the ability to typically save 30 to 70% over current phone service; interoperable with most major phone systems, unlimited concurrent call capacity, auto-detecting disaster recovery (included with every account), choice of minute packages, unlimited minutes, or custom plans.
Managed SIP (mSIP) Trunking Service
nexVortex has a managed SIP (mSIP) trunking service which delivers quality of service (QoS) and definitive trouble shooting capabilities. It is the perfect solution for customers looking to replace aging and expensive Primary Rate Interfaces for PBX interconnection or SIP Trunking services without the ability to address QoS.
Hosted Voice Service
Customers can virtually eliminate capital and maintenance expenses when they subscribe to nexVortex Hosted Voice Service. Hosted in world-class data centers in multiple geographic locations, this Cloud-based PBX service only requires the customer to have an IP phone at their location and an internet connection.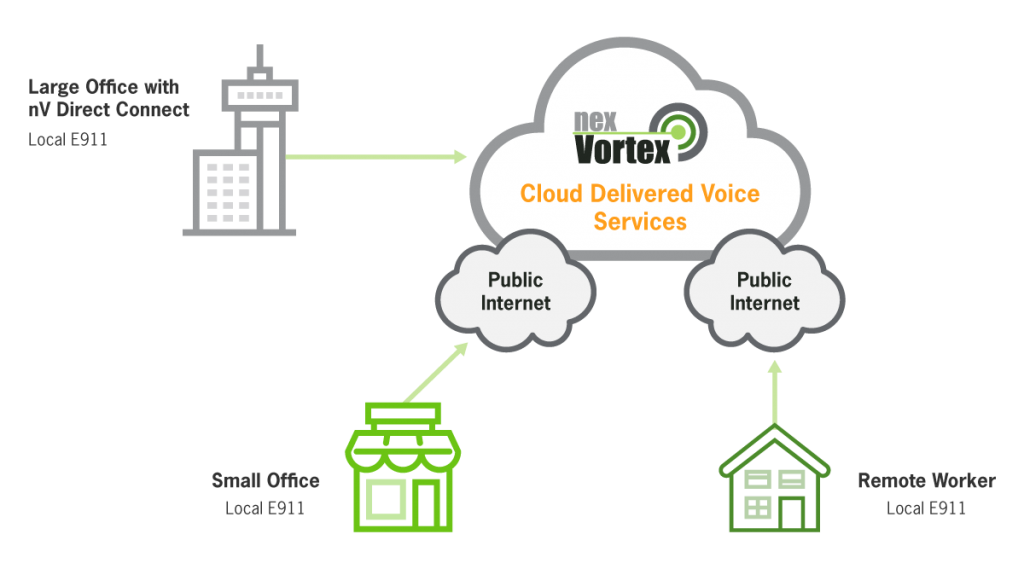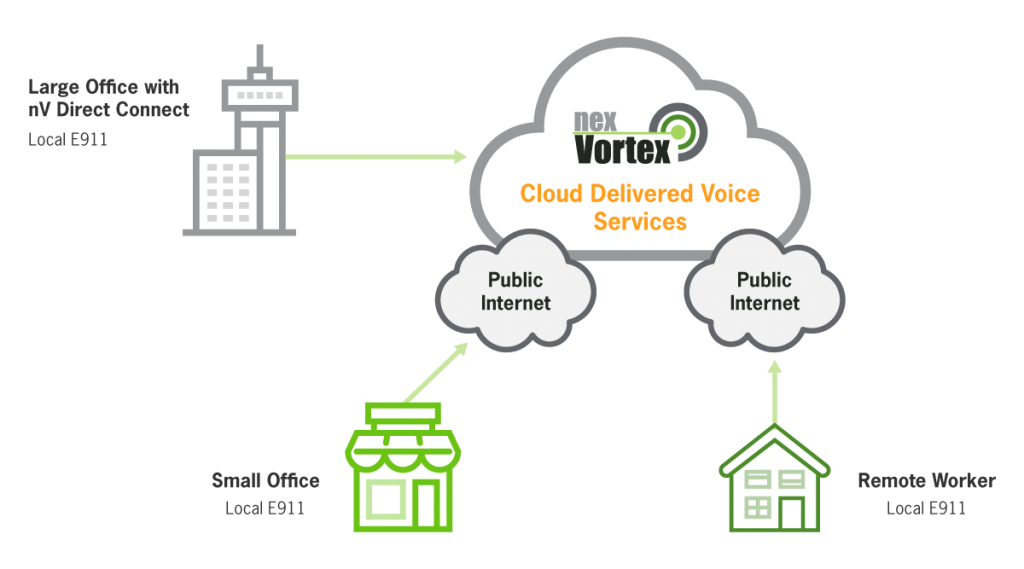 Managed Hosted Voice (mHV)
As the urgency to migrate voice to the Cloud increases, the industry continues to battle challenges with quality, availability, and visibility. Problems typically occur between the hosted cloud platform provider and the customer premise. nexVortex addresses these challenges with its Managed Hosted Voice solution. This award-winning service has three deployment options tailored to fit any business need. Those include:
Dual ISP – For those seeking voice quality and failover for data services
Single ISP with LTE – Business continuity for those served by a single ISP
Single ISP (no LTE) – Value added features targeting quality and visibility