Panasonic i-PRO
Panasonic i-PRO Sensing Solutions Co., Ltd., is a global leader of advanced sensing technologies in the fields of Intelligent Surveillance, Public Safety, and Industrial/Medical Imaging. Established in 2019, i-PRO was built on a legacy of over 60 years of innovation with Panasonic.



i-PRO Extreme Technology
Panasonic i-PRO Sensing Solutions provides a lineup of H.265 i-PRO Extreme Cameras, NVR Servers, embedded Recorders unified through its Video Management Software. This complete security Ecosystem delivers Extreme Visibility performance, Extreme Compression aided by Smart Coding technology, Extreme Analytics utilizing i-VMD, Extreme Reliability for mission critical operation and Extreme Data Security which fully protects one's IP infrastructure.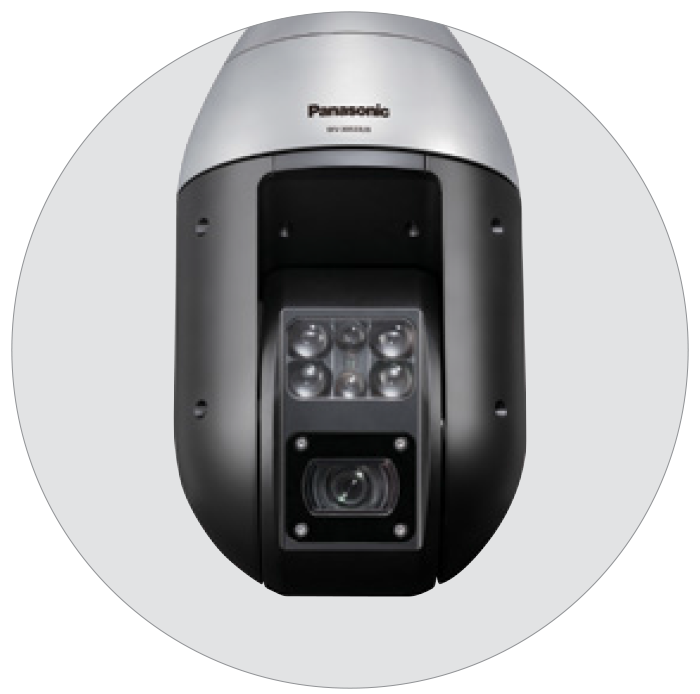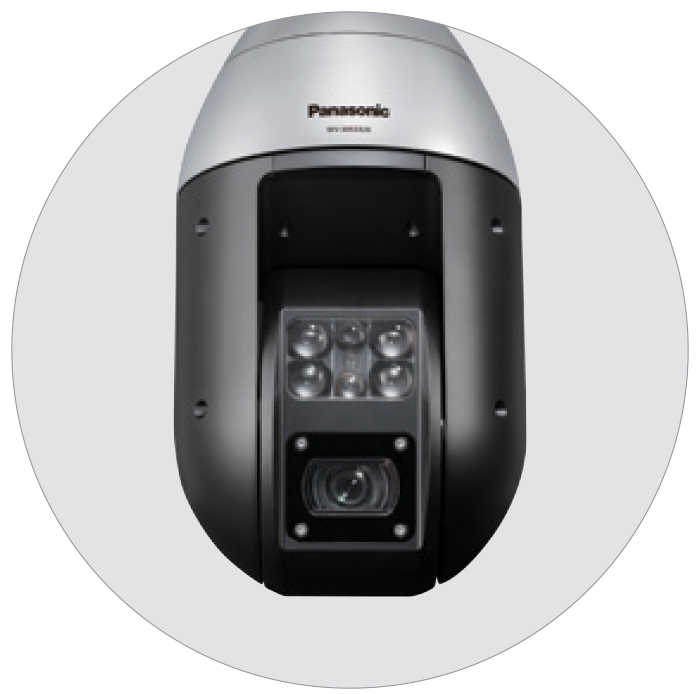 Extreme Camera Options
Panasonic I-PRO Sensing Solutions offers a wide range of IP cameras including high performance fixed, domes, multisensors, and PTZ models. These cameras are offered with a variety of features such as full H.265 compatibility, built-in image stabilization, IR Illumination, Color Night Vision, edge-based analytics, along with vandal and weather ratings. With i-PRO there is a camera to fit every security need.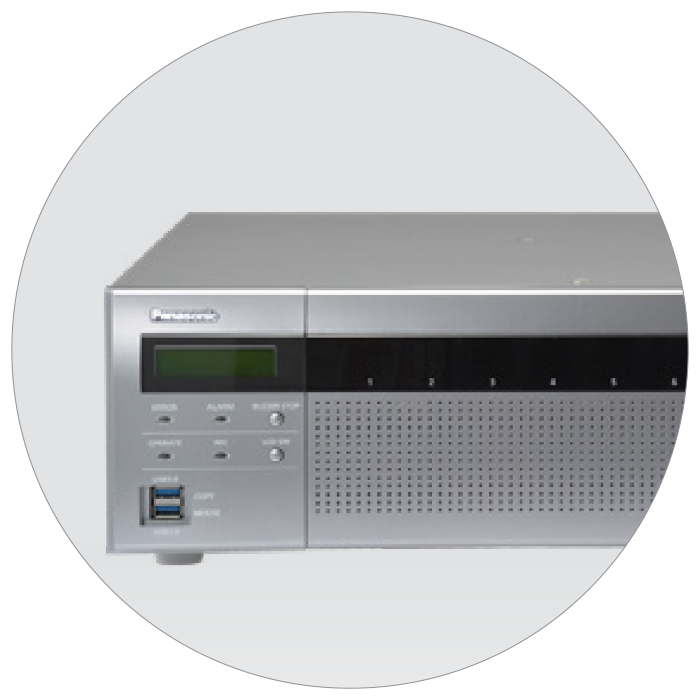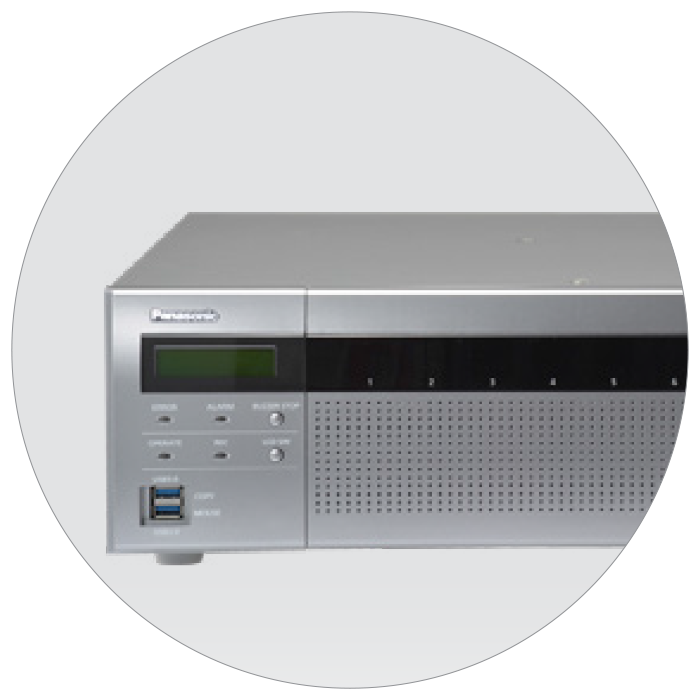 Extreme H.265 Recorders
Introducing a completely new line-up of i-PRO Extreme embedded recorders featuring full H.265/H.264 recording, field upgradable channel expansion and built-in camera management and viewing software delivering a complete PC-less solution when used with Panasonic i-PRO camera and encoders. All Panasonic recorders can become the core of a larger system when used with Panasonic's powerful WV-ASM300 management software delivering a fully secure end to end IP surveillance solution.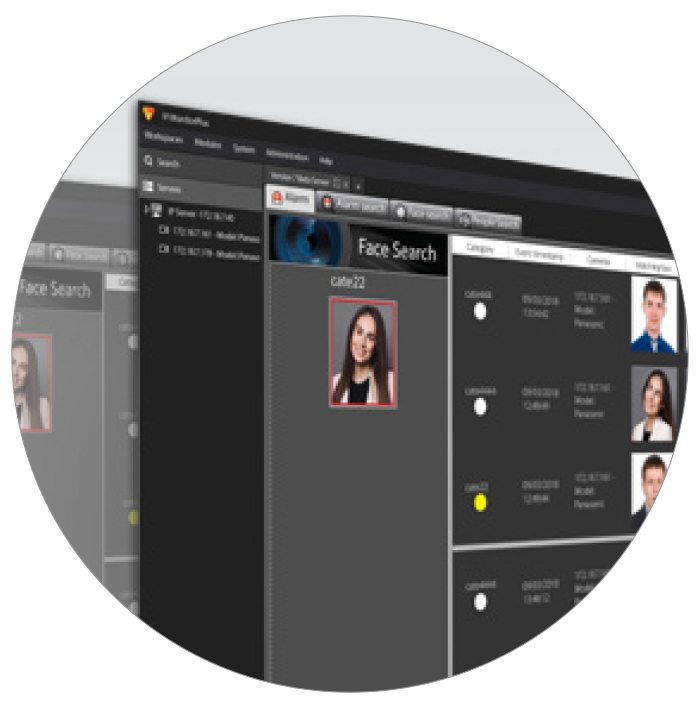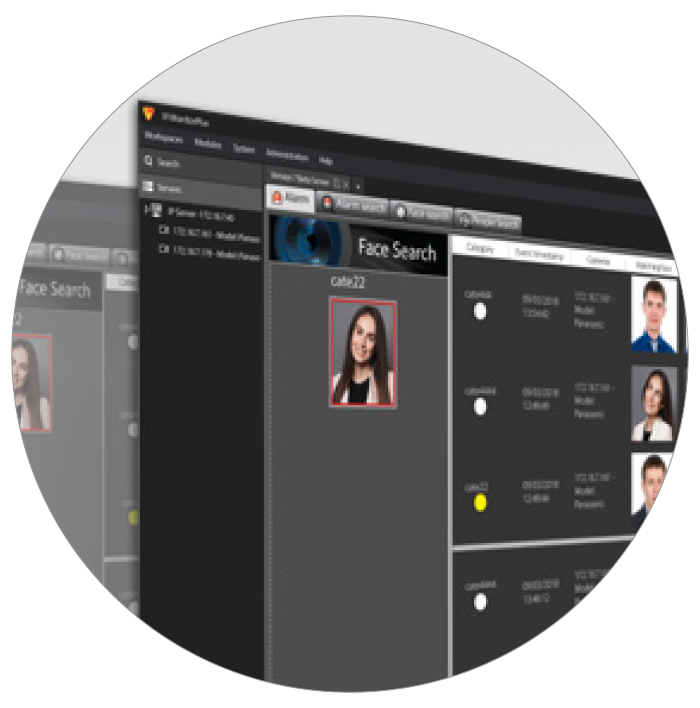 FacePRO, Advanced Facial Recognition
Panasonic i-PRO Sensing Solutions is proud to offer an ultra-accurate facial recognition platform which can automatically matches an individual's face using live or recorded videos gathered from compatible i-PRO cameras. FacePRO quickly and accurately compares the collected images from these cameras against a database of millions of faces in seconds, providing any number of notifications, alerts and even actions all based on face matches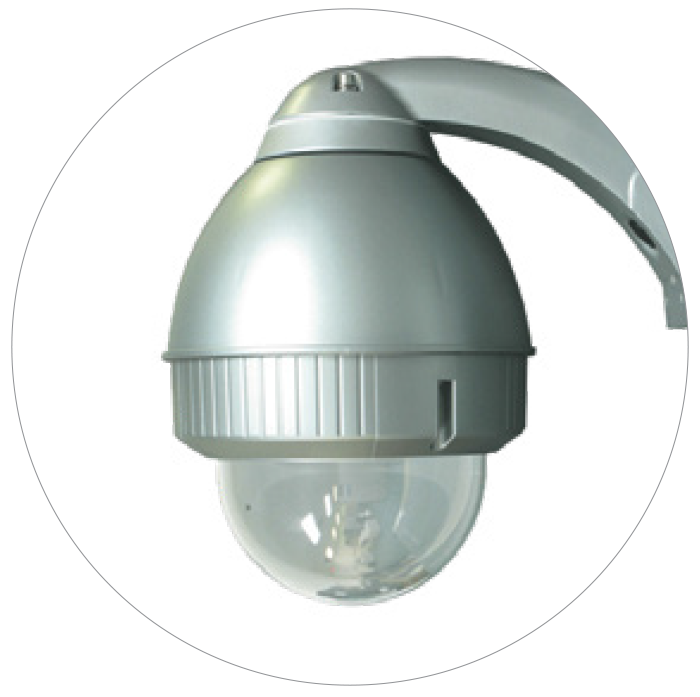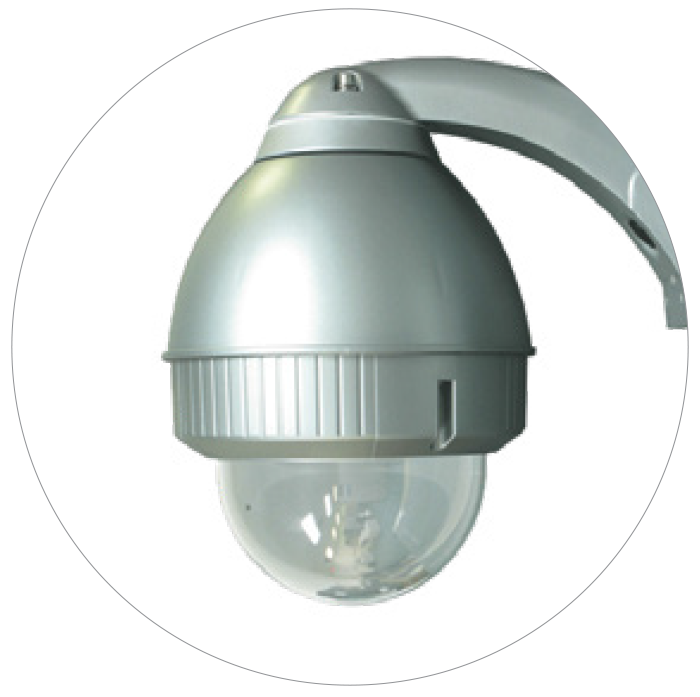 Housing and Brackets
From smoke done and wall or pendant mountings, indoor/ outdoor options and brackets and housing to fit specific models, Panasonic fulfills every need for equipping security devices.
Panasonic i-PRO Sensing Solution provides added value to your surveillance project without adding cost. All i-PRO Extreme cameras come with a 5-year advance replacement warranty, access to US based support, includes a bundled Video Insight camera license, along with an i-VMD analytics license for all compatible i-PRO extreme cameras.

Contact Holly Rivera to Learn More about Panasonic i-PRO