Panasonic Security
From the company that brought you the first security camera in 1957 and invented over a dozen Industry standards, Panasonic provides industry-leading solutions to capture, record, manage and analyze surveillance video. Panasonic provides a comprehensive lineup of video surveillance products and solutions that offer the industry's highest picture quality, mission-critical reliability and the industry's lowest total cost of ownership. When it counts, you can count on Panasonic video surveillance products and systems to deliver.



i-PRO Extreme H.265 Technology
Panasonic Introduces a completely new line up of H.265 i-PRO Extreme Cameras, Recorders and Management Software delivering Extreme Visibility imaging performance, Extreme Compression featuring H.265 with Smart Coding, Extreme Reliability for mission critical tasks and Extreme Data Security which fully protects your IP surveillance network.
Extreme Camera Options
Panasonic offers a wide range of i-PRO Extreme cameras including high performance fixed, dome and PTZ models in indoor, outdoor and vandal varieties. Cameras are offered with a variety of features such as full H.265/4 compatibility, built-in image stabilization, IR Illumination and IP66 ratings. Panasonic has a camera to fit every security need.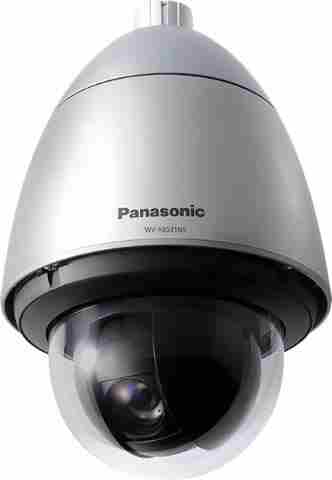 Extreme H.265 Recorders
Introducing a completely new line-up of i-PRO Extreme embedded recorders featuring full H.265/H.264 recording, field upgradable channel expansion and built-in camera management and viewing software delivering a complete PC-less solution when used with Panasonic i-PRO camera and encoders. All Panasonic recorders can become the core of a larger system when used with Panasonic's powerful WV-ASM300 management software delivering a fully secure end to end IP surveillance solution.
Housing and Brackets
From smoke done and wall or pendant mountings, indoor/outdoor options and brackets and housing to fit specific models, Panasonic fulfills every need for equipping security devices.
Panasonic's i-PRO Preferred Program provides added value to your i-PRO video surveillance camera purchase without adding cost. i-PRO Preferred strengthens your warranty, expedites service response, and includes a bundled Video Insight camera license.