PICA Product Development
PICA Product Development is a USA manufacturer of audio messaging systems. These devices provide solutions for various applications including: Music and Message On Hold, Business Music and Timed/Triggered Messaging. PICA's state-of-the-art manufacturing facility utilizes the latest automation and robotic assembly equipment.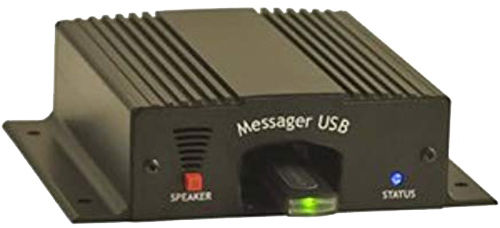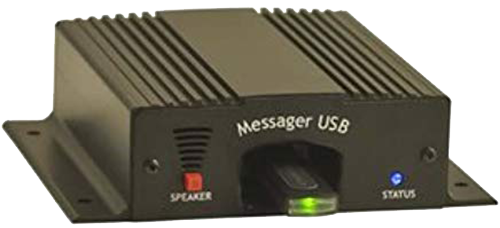 Messager® USB
The Messager USB is an audio playback device designed to deliver audio for music and message-on-hold, background music, or any other repetitive audio applications. Plug-n-Play design means easy and quick setup with no buttons or settings to adjust. Includes a standard music & message on hold audio file on the USB drive.
Messager® MP3
The Messager MP3 system provides PBX/KSU phone systems an easy-to-operate Message-On-Hold solution. No programming is required. Just plug in the Messager MP3, check the volume and you're done. The 16 MB Card-On-Board™ (COB) flash memory comes preloaded with a standard music & message on hold audio file.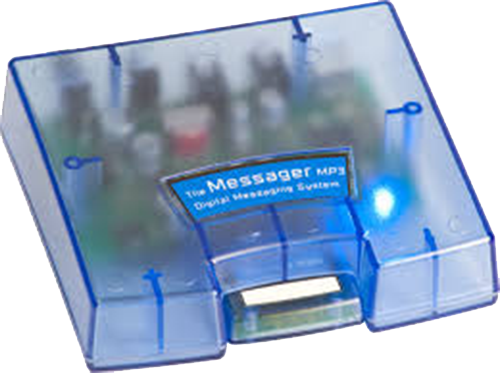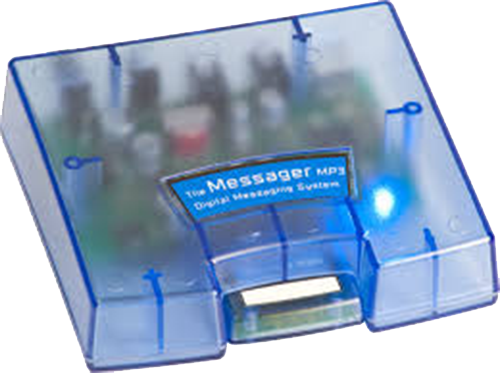 Multi-Messager USB
The Multi-Messager USB installs easily into any messaging application requiring triggered or timed message play. MP3 messages are stored on the USB drive. Multi-Messager USB provides up to 8-triggered messages and up to 91 messages to play over a background music source. Programming of features is easy by using the detailed instruction manual and setting the DIP switches on the bottom of the unit.