RCA by Telefield
Telefield is a leading designer, manufacturer and distributor of telecommunications products for SMBs. Telefield's expandable systems provide a perfect long term solution for any business. They offer a complete lineup of phones tailored to meet the needs of their small business customers featuring simple-to-use office analog phones found in hundreds of thousands of businesses. Telefield phones and cordless phone systems provide a full range of advanced features such as 1 to 4 line options, full duplex speakerphone, digital receptionist with voice-mail and many more.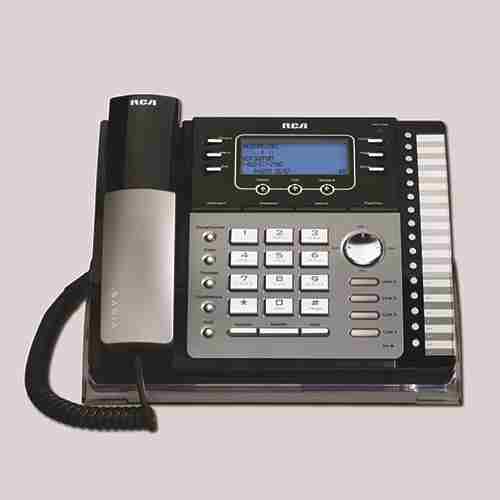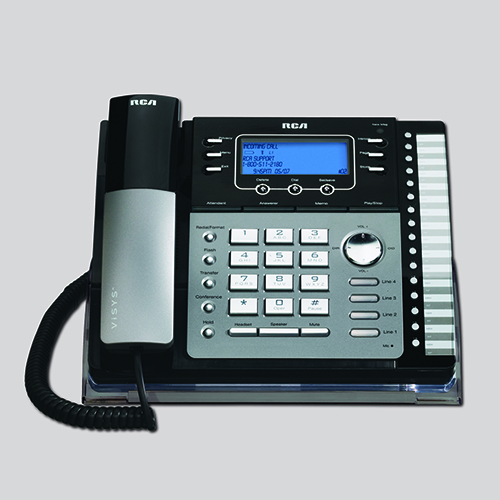 4-Line Phones
Offering functions common with systems costing thousands of dollars, RCA 4-Line phones operate over standard telephone lines and typically don't require any new wiring in most offices. Great for offices needing up to 16 stations, Telefield's 4-Line Phones will grow with your customer's business for years to come.
2-Line Phones
In today's wireless world, your customer's home or office doesn't always have a telephone wire running into every place where they might need a phone. For those times, the RCA 2-Line products offer total flexibility to place additional units where your customers need them, not where the phone jack happens to be located.