RingCentral
RingCentral – The Leading All-in-One Phone, Team Messaging, and Video Conferencing Cloud Solution

RingCentral is a global provider of cloud-based business unified communications and collaboration solutions (UCC).
Providing increased flexibility and cost effectiveness, RingCentral's platform offers much more than traditional office phone systems, VoIP business phone service, or virtual PBX. It is a comprehensive platform of features that unify voice, SMS, team messaging and collaboration, conferencing, video meetings, webinars, contact center, and fax, empowering today's mobile and distributed workforces to be connected anywhere and on any device.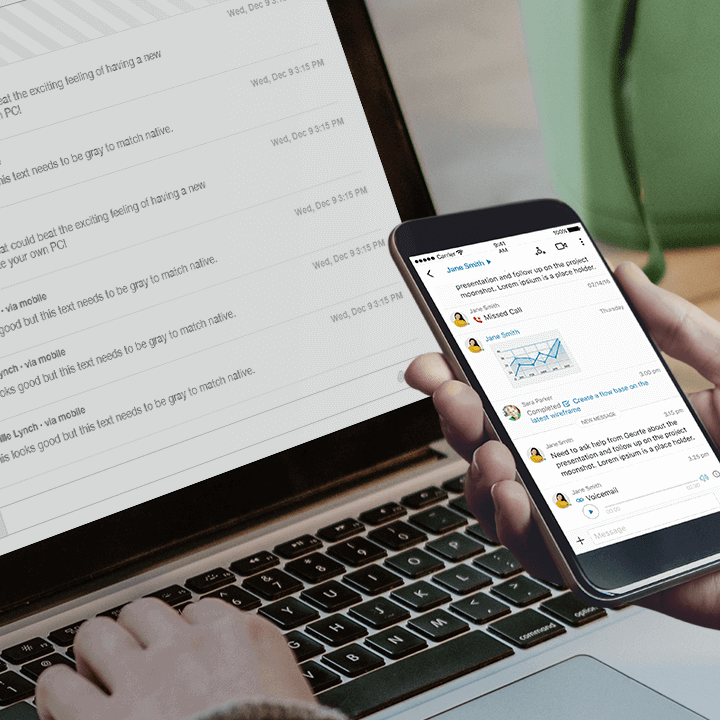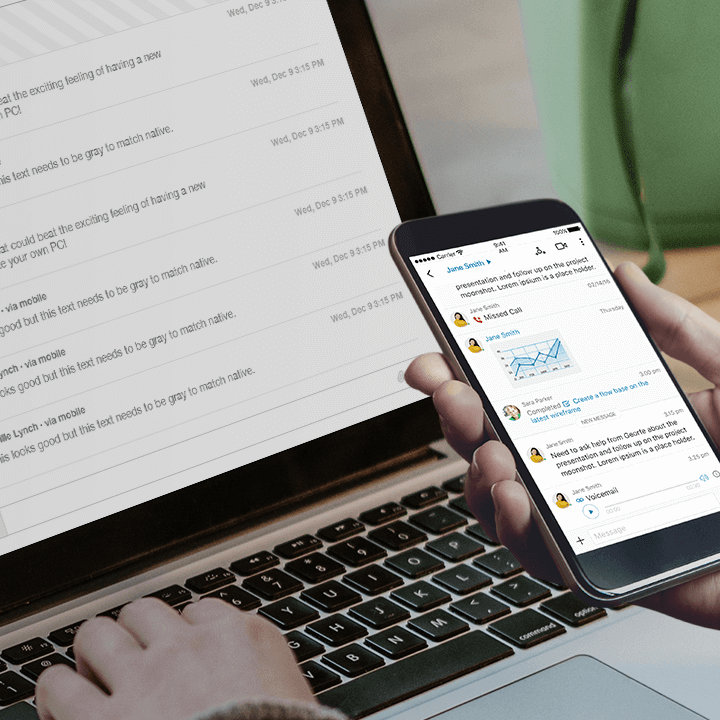 Built For the Way We Work:
Intuitive user interface: Simple and elegant with a consistent user experience across mobile, tablets, and laptops.
Unified experience: RingCentral's unified client brings all modes of communication into one place, reducing the time users waste switching between apps and device endpoints.
RingCentral Glip™: A one of a kind workplace, including: team messaging, file sharing, gifs, calendars, project management, and even more collaboration features, with all of RingCentral's modes of communication in one place.
Streamlined workflows: Easily transition between voice, messaging, and video conversations while simultaneously sharing files, managing tasks, projects, calendars, and more.
Enterprise-class: Robust administrative controls, security, reliability, scalability, compliance with message logging requirements, as well as a HIPAA-compliant conduit to meet the requirements of the largest organizations.
RingCentral Developer's Platform: Open APIs and SDKs for embedding messaging, collaboration, and task automation functionality into business workflows and applications.
Cost savings: None of the hidden costs associated with maintenance, expansion or specialized IT support.
RingCentral is easy to sell, deploy and manage.
Maximized Uptime and Security:
RingCentral offers a robust multi-tenant cloud communications service with several layers of built-in security.
To prevent interception of communications, RingCentral provides Transport Layer Security (TLS) and Secure Real-Time Transport Protocol (SRTP) encryption between all endpoints, including desk phones, conference phones, the RingCentral mobile app, and RingCentral for Desktop.
Deployed across SSAE 16 and ISO 27001-audited data centers, the RingCentral platform is protected by the most robust electronic prevention systems, on-site engineering specialists, and security guards. The geographic diversity of locations minimizes the risk of data loss and service interruption due to catastrophe.
RingCentral's built-in security covers: user service administration, application security, network and infrastructure security, transmission security, physical and environmental security, fraud mitigation and disaster recovery.