As a pioneer in VoIP technology, Snom leverages their technical expertise to deliver an innovative and diverse portfolio to the business market.
In 2016, Snom was acquired by VTech, a $2.1 billion global company with more than 25 years of experience in telephony.
Compatible with hosted and open-source PBX platforms, business phones scale from small operations to enterprise-level corporations. The brand's award-winning SIP desksets, innovative mobility solutions and supporting telecommunication peripherals elevate the customer experience through advanced engineering and state-of-the art technology. Snom sells their products through a wide network of trusted partners, and offers complimentary U.S.-based support. Industry-leading warranties with advanced parts replacement translate to peace of mind and less customer downtime.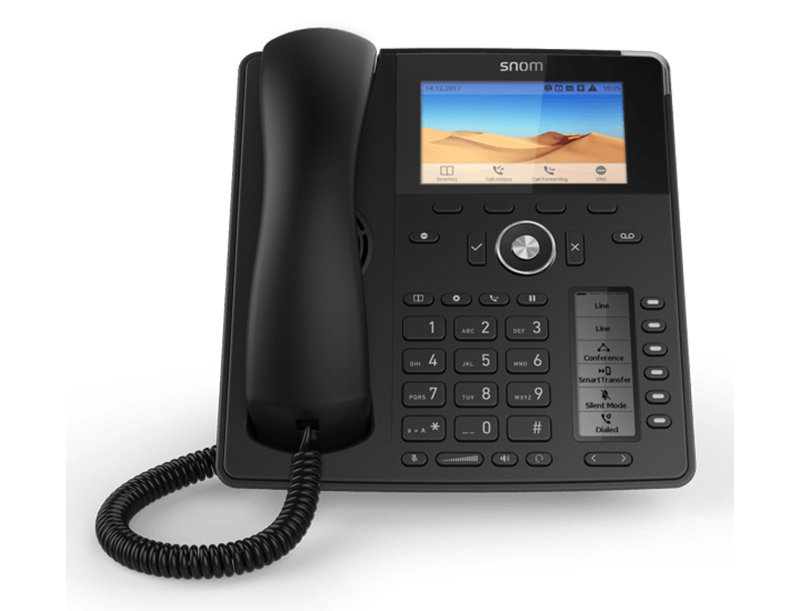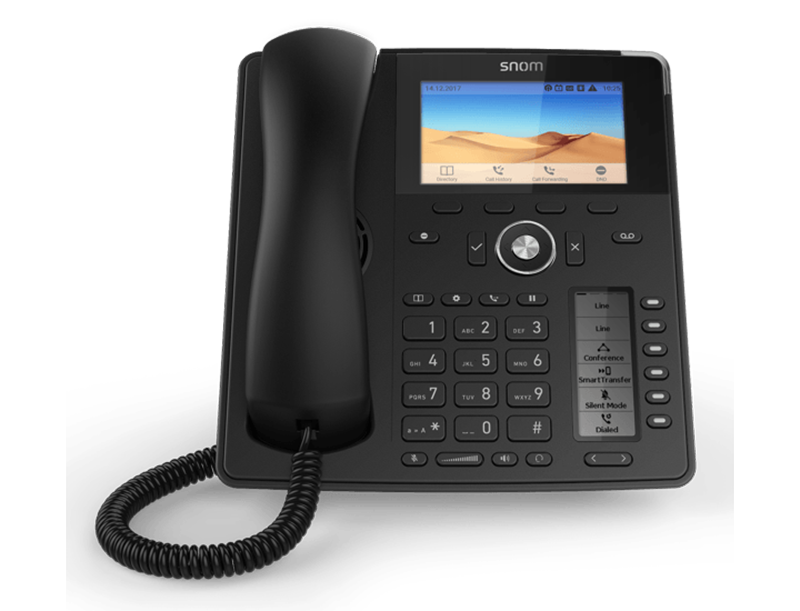 D700 Series
The professional D7XX Series telephones are both aesthetically appealing and highly practical, meeting business requirements when the telephone is a key tool in daily work. These high performance devices are future proofed and provide the best in Wideband HD audio, ensuring crystal clear sound quality. They are Bluetooth compatible to meet the connectivity requirements of today's offices. Support for programmable keys ensures a continual overview of numerous extensions. These phones come with the very best in security options as well as a preinstalled certificate to enable secure provisioning of the phone without manual intervention. Snom telephone management and auto provisioning are included, and these telephones support Snom's unique, proven software.
Mobility Series
Designed for use in small and medium-sized businesses to reduce cabling costs and allow rapid installation, or in front office and corporate environments to provide user mobility, Snom DECT solutions use a dedicated frequency band that is less congested than alternative wireless technologies. This allows for high quality audio with DECT's secure communication encryption. Setup is easy and intuitive thanks to the integrated installation mode on the Snom handsets. Our base stations make the Snom DECT solutions ideal for use across several floors or throughout large buildings. Snom DECT handsets provide options for professional indoor and outdoor use, including hard hat or industrial areas.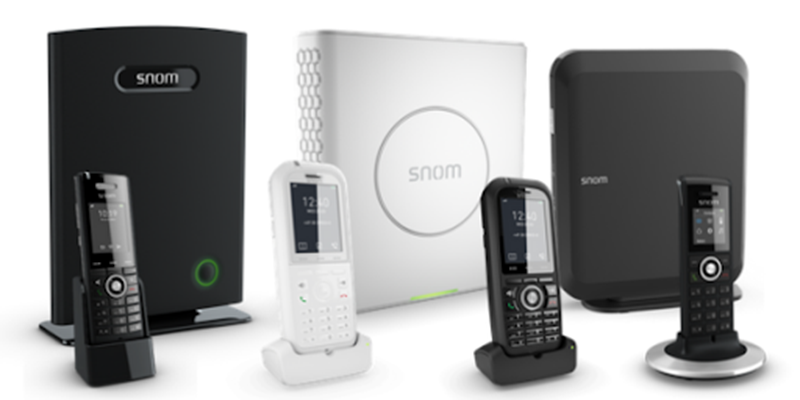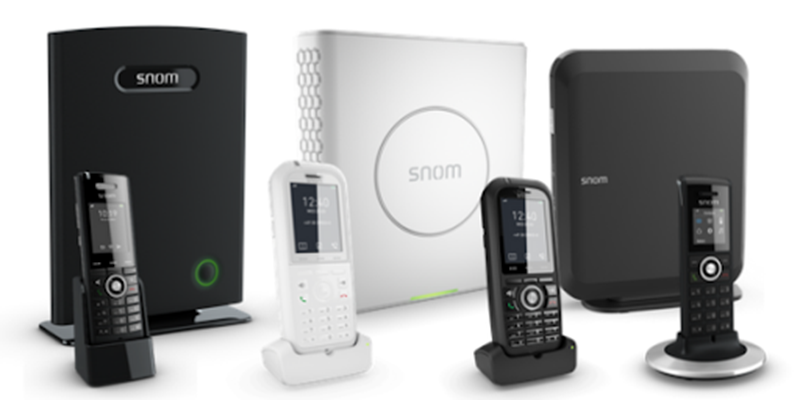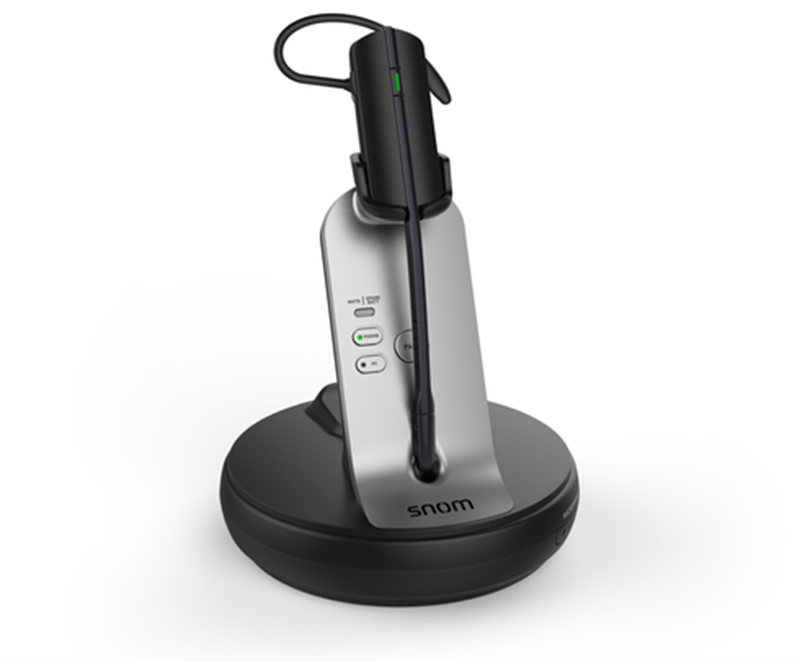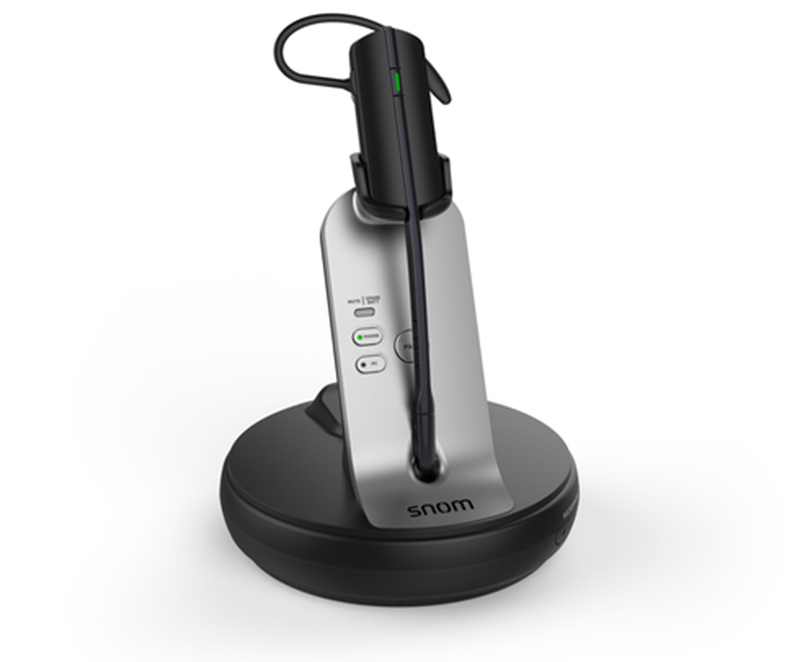 Headsets
A telephone headset performs the functions of a telephone handset, but it's worn on your head rather than held in your hand. If your customers are on a call for a long time, or they need their hands free for other tasks while speaking, a headset is a good way to enhance their productivity and comfort. A headset allows your customers to work efficiently and comfortably - they can concentrate on the conversation and on the things in front of them, and forget about the telephone. Snom headsets are tested specifically for use with the Snom telephones, and they are designed to be comfortable to wear. The microphone is noise-cancelling so there is no compromise on voice quality.
Conferencing
Snom's conference telephone provides a reliable solution that demonstrates 15 years of investment in telephone engineering. This phone is a powerful business tool that enhances collaboration and teamwork by enabling multiple callers to listen and/or talk on the same call. Snom's proven voice quality and powerful software enable high audio quality in a hands free situation. Extension microphones give potential to further extend call coverage in the room. In today's business environment, it is important for users to collaborate. Snom's audio conferencing is an easy-to-implement solution that saves time and boosts productivity.