Telematrix
TeleMatrix hotel phones are beautifully engineered to fit the color, decor, and technical requirements for hotel guest rooms, lobby, and common areas. Choose from their 9600 Series cordless and 3300 Series corded models in analog or VoIP with optional color accent handset kit options.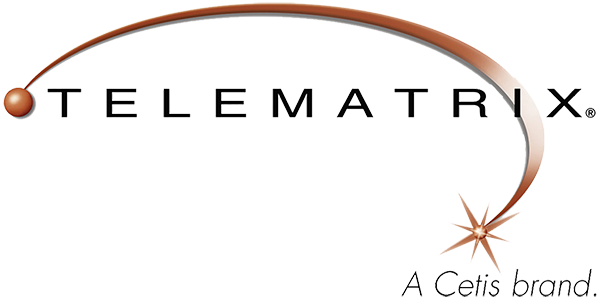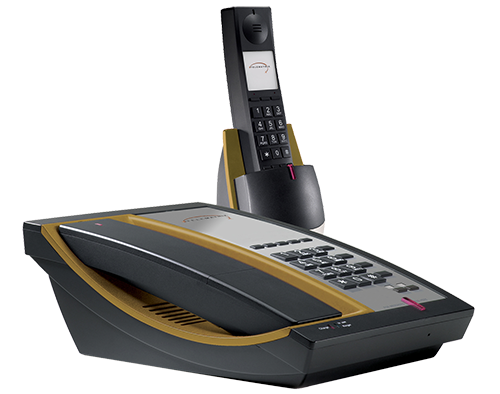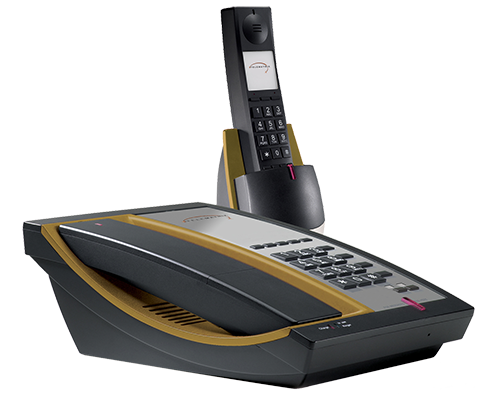 9600 Series
Still the most popular cordless hotel phones in the world, 9600 Series has a proven record of rugged dependability, complemented by a rich feature set, including AutoSync handset pairing, multiple handset kit options, OneTouch® message retrieval, and optional battery backup.
3300 Series
TeleMatrix 3300 Series hotel phones are available in single and two-line analog and VoIP corded configurations with 7 optional standard handset accent colors, a standard PassThrough RJ45 Ethernet port, and patented OneTouch voice mail retrieval technology. Choose matching 3300TRM or 3300IP-TRM trim line phones for bathroom and common area applications.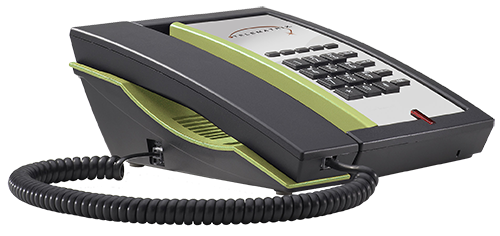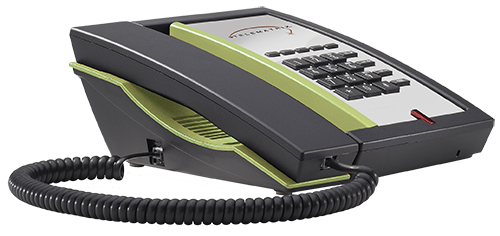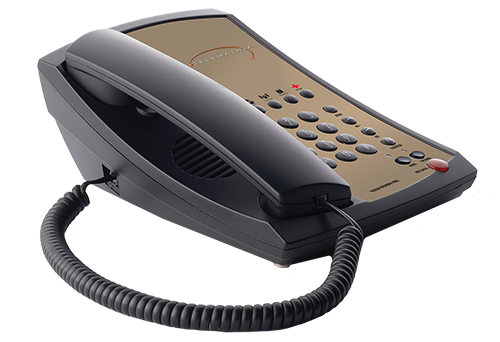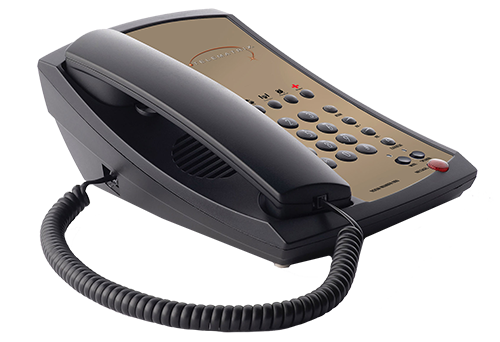 3100 Series
3100 Series hotel phones are curved by design to match the sweeping contours of modern guest room smart devices and fixtures. Choose single or two-line analog desk and lobby models with patented OneTouch® message retrieval, and options for 5 or 10 programmable guest service keys.