Tripp Lite
Outstanding product reliability and exceptional service have been Tripp Lite trademarks for over 95 years. Tripp Lite manufactures over 4,000 products to power and connect the computers, networking equipment and electronic devices that form the foundation of our connected world. Headquartered in Chicago, Illinois, Tripp Lite maintains a global presence with offices and partners worldwide.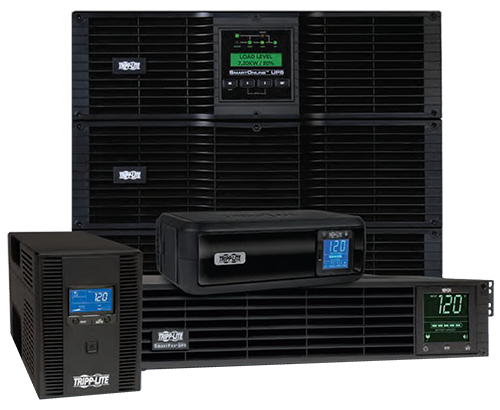 UPS Systems
It would be nice if utility power was always reliable, but it isn't. Between the aging grid, growing demand, severe weather and hazards lurking inside your customer's own walls, their equipment is under constant attack. Your customers can prevent equipment damage, data loss and downtime by installing a UPS system to regulate incoming AC power and provide battery backup during outages. Whether your customers are supporting racks of mission-critical servers in their data center or a single desktop computer in their home office, Tripp Lite can provide the UPS your customers need to get the job done. And with Tripp Lite, they'll get more for their money.
Power Distribution Units
Tripp Lite Rack PDUs increase the availability, efficiency and manageability of equipment in data centers and other high-density IT environments. A wide selection of vertical (0U) and horizontal (1U or 2U) models are available, divided into several types with distinct features and benefits.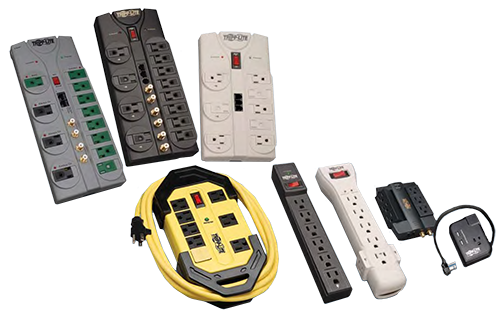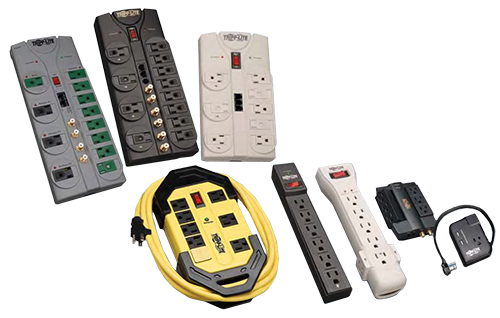 Surge Protectors
Provide convenient outlets and reliable protection in any home, office, commercial or industrial environment with economical Protect It!