Vault America
Vault America is a leading provider of cloud-based storage specializing in data backup, recovery, and archiving solutions. From small businesses to multinational enterprises and designed for channel partners, customers use Vault America's cloud storage services to solve their data protection, retention and business continuity challenges.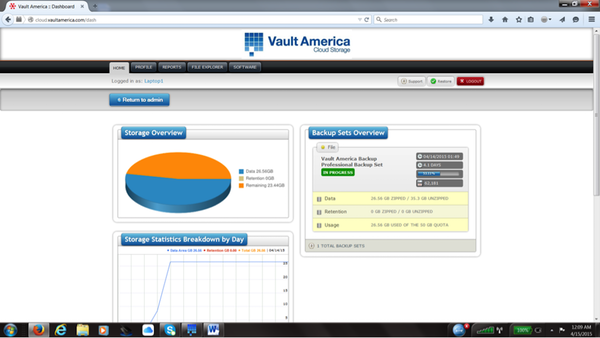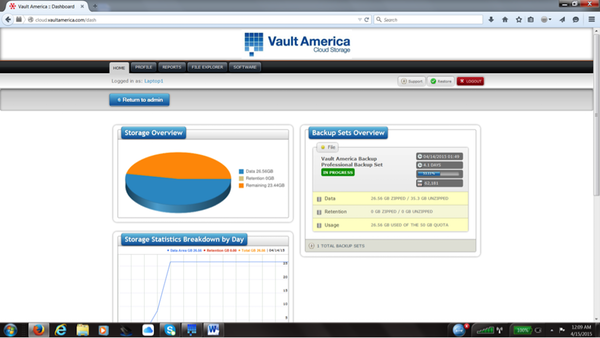 Cloud Backup and Recovery
Vault America Cloud Data Protection & Availability services are business-class with software features to backup, protect, and recover data on-site and offsite without costly hardware appliances. We are a channel-only company and provide cost-effective solutions coupled with benefits partners' value, along with ongoing account management to ensure our partners minimize resources and maximize profits.
Vault America Cloud Backup & Recovery is a unique alternative to traditional backup methods, augmenting or replacing conventional tape based systems with a fully automated, secure on-site and off-site solution. Using Vault America Cloud Backup & Recovery is simple. Advanced functionality along with enhanced features offer clients more options and provide major advantages over the competition giving customers a solid data protection solution that is flexible and easy to use.