Video Insight
Video Insight 7 is a powerful yet easy-to-use enterprise Video Management platform that allows organizations in education, law enforcement, healthcare, commercial, and transportation the ability to deploy a customized and robust security surveillance system. New to version 7 is enhanced functionality with their new plug-in architecture which allows even greater scalability and improved feature sets.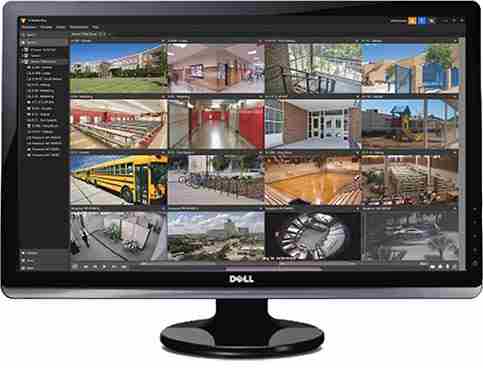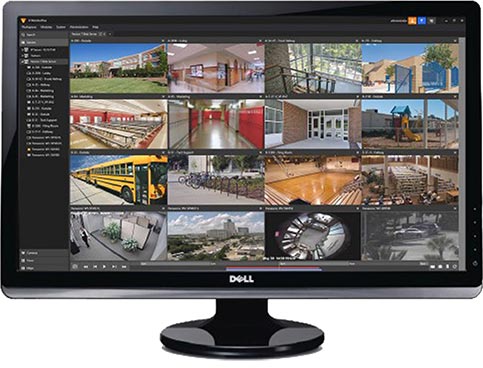 Video Insight 7 VMS Software
The New Video Insight 7 is Video Insight's biggest release ever. Redesigned from the ground up to provide enhanced performance and stability, maximize scalability and offer new premium functionality for key vertical markets. VI 7 is aimed at making the entire video management suite more intuitive, more powerful and easier to use.
Key Benefits of Video Insight 7 VMS Software
Lower Total Cost of Ownership (TCO) - Affordability, flexibility, and the eradication of annual maintenance costs are what set Video Insight apart from the rest. VI simple licensing structure ensures that its clients get a complete solution which provides them with the most cost-effective, enterprise class VMS solution on the market today.
Integrated Access Control - VI7 is bundled with an enterprise level access control platform known as MonitorCast at no additional cost. This access control solution offers seamless integration with VI MonitorPlus, for enhanced unified functionality.
The Complete Enterprise Solution - VI7 offers the most comprehensive list of features, clients, and tools that are all included in the cost of its straightforward licensing. This Enterprise platform offers unparalleled scalability & performance, while being ultra-efficient, helping users to reduce hardware overheads while simultaneously increasing their overall site awareness.
Flexible Server / VM Ready - VI7 runs on all Windows Pro & Server Class operating systems as a standalone server application. VI provides you with complete server flexibility. Whether your ecosystem consists of physical servers, a virtual machine, or a combination of both, VI can easily be configured to run on either platform.
New Modular Architecture - VI MonitorPlus utilizes a fully modular architecture allowing for greater stability, faster software updates, quicker software upgrades, and even the implementation of new industry specific features through Plug-ins.
Storage Flexibility - Whether users are deciding on purchasing new storage hardware or utilizing existing infrastructure to expand their retention capabilities, Video Insight provides them with unprecedented flexibility, allowing them to utilize, almost any NAS, or SAN device commercially available on the market.
Legendary Support - Video Insight stands behind its clients by providing them with unrestricted access to its U.S Based technical support department. The dedicated VI support staff will aid with general trouble shooting, configuration, and remote assistance support seven days a week.
Support for popular access control platforms - Includes but is not limited to: AMG, Badge Pass, Blackboard, Continental, Infinias, Isonas, Lenel 7.1/7.2, IS200, Open Options, Paxton, CCure, DSX, Gallagher, Maxxess, RBH Axiom, S2, and more.