Zoom
Zoom helps you express ideas, connect to others, and build toward a future limited only by your imagination. Zoom's frictionless communications platform is the only one that started with video as its foundation, and they have set the standard for innovation ever since. That is why Zoom is an intuitive, scalable, and secure choice for large enterprises, small businesses, and individuals alike.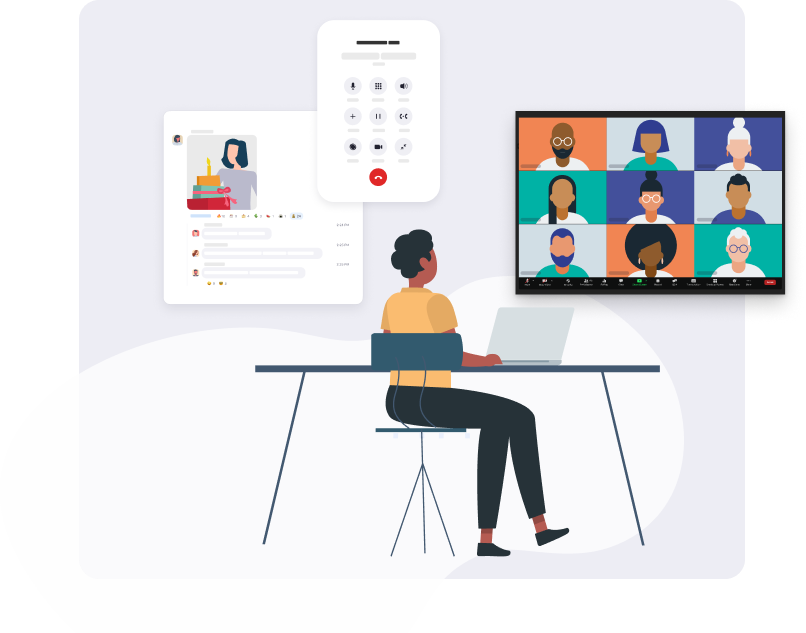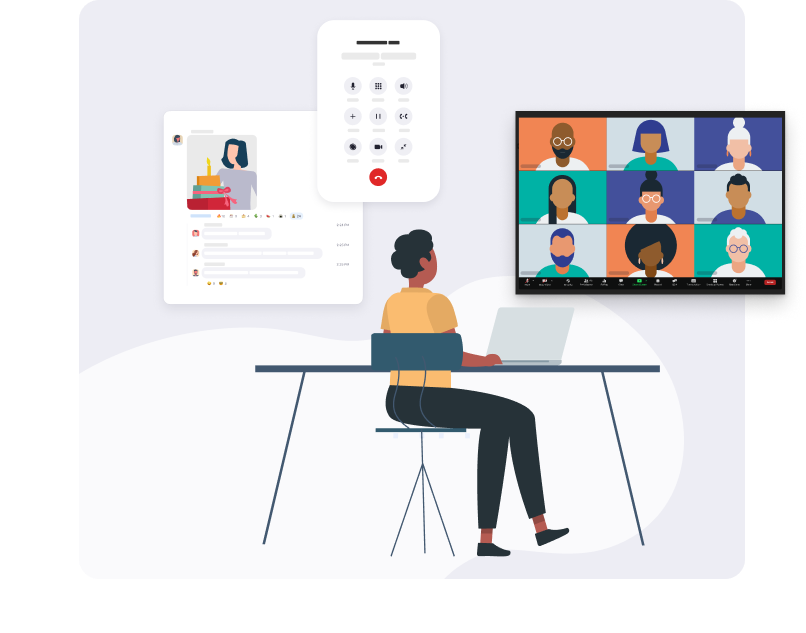 Meetings
Unparalleled Usability
Enable quick adoption with meeting capabilities that make it easy to start, join, and collaborate across any device.
Join Anywhere, on Any Device
Zoom Meetings syncs with your calendar system and delivers streamlined enterprise-grade video conferencing from desktop, mobile and dedicated Zoom for Home Devices.
Powerful Meeting Security
Robust security settings ensure disruption-free meetings. Encryption, role-based security, Passcode protection, Waiting Rooms and more.
Zoom Video Webinars
Connect in a More Personal Way
Stop hiding behind content and put your authentic self front and center. Connect with both internal and external audiences by sharing live HD video.
Present with Confidence
Leverage virtual backgrounds, studio effects and background noise suppression to look and sound your best no matter where you are presenting. Control the experience to minimize audience interruptions.
Scale to Massively Large Audiences
Reliably and securely scale to 50,000 people in your live video webinar. Grow your external audience by live streaming your event on YouTube Live, Facebook Live and other custom streaming services.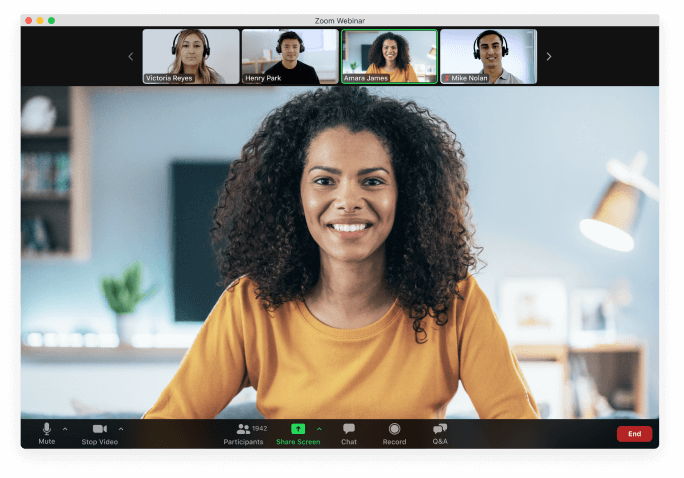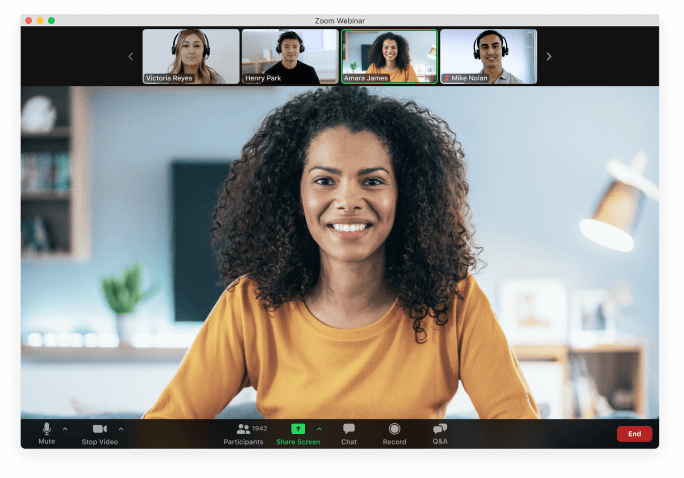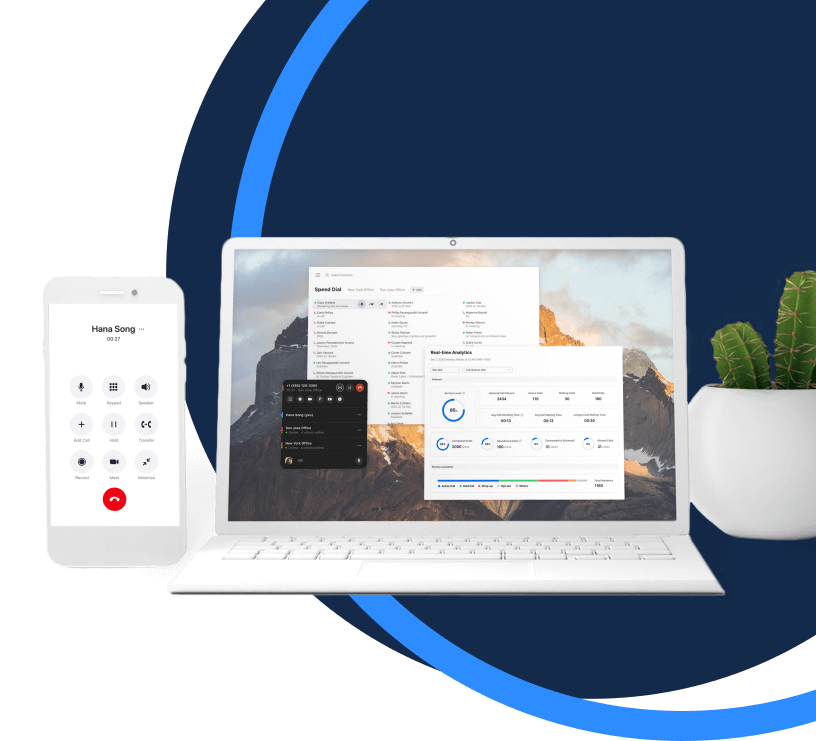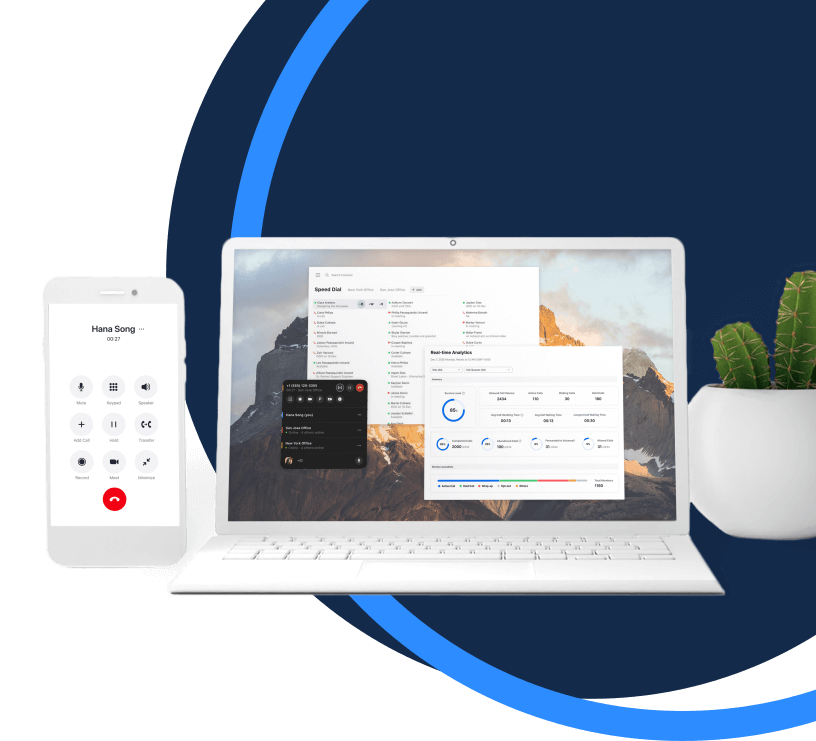 ZoomPhone
Enterprise Cloud Phone System
Enterprise-class features with a modern user experience to streamline voice communications.
Centralized Management
Provision and manage users, monitor call quality and usage data in the Zoom administrator portal.
Secure and Reliable
The globally distributed Zoom cloud platform delivers secure HD Voice with enterprise-class reliability and quality of service.
ZoomEvents
Build Your Own Event Hubs
Use our step-by-step editor to create your own branded event hubs. Easily manage your events and share your customized URLs. Create both public and private hubs and have a dedicated space for your organization's event discovery.
Manage Ticketing and Registration with Ease
Host different types of virtual events with customizable registration and built-in ticketing options. Set the number of free and paid tickets available per event. Support group purchases, gifts, and donations.
Host a Variety of Events
Set up public or private events that are free, paid, live, or on-demand. Schedule your events to be single-session, multi-session, or drop-ins and post recordings after the event.
Foster Connections
Give your attendees the chance to network with the ability to easily exchange contact info, chat and initiate meetings with other attendees in the event lobby.
Decide with Data
Track event registration, attendance, ticket sales, revenue, and more. Zoom Events has analytics to help you understand your event performance and improve your virtual events.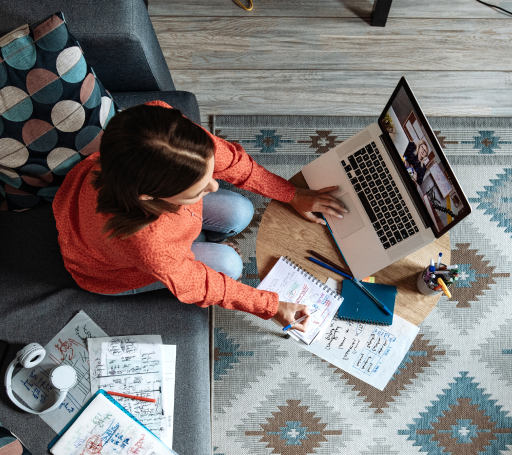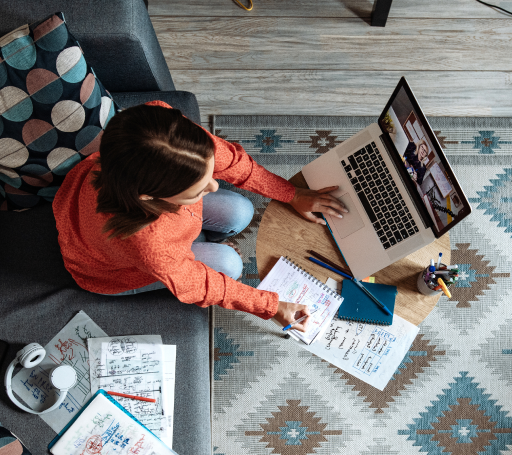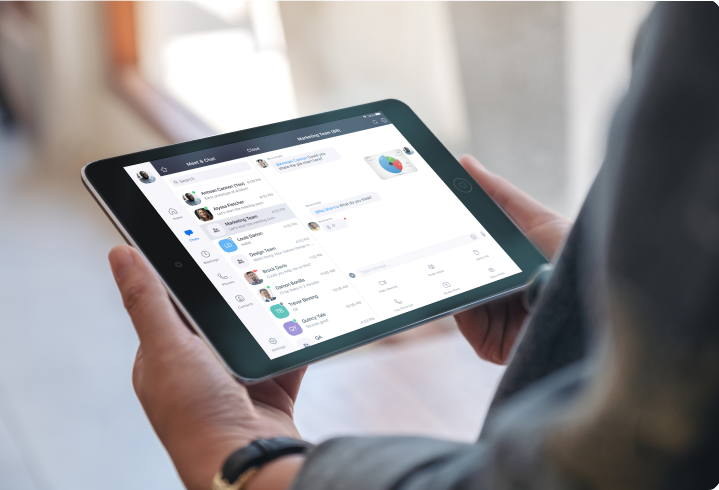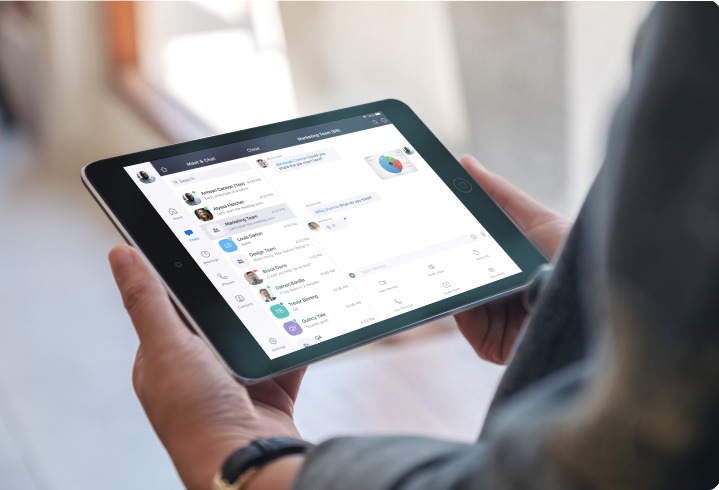 ZoomChat
Powerful, Secure and Seamless
Zoom Chat has a set of robust features to anchor your Zoom communication platform across meetings, phone, rooms, and webinar.
Fits into Your Workflow
Our open platform allows external collaboration and integrations with the apps you use today.
Easy to Manage and Deploy
Centralized remote deployments, onoing management and an intuitive interface drive adoption while freeing up administration time.
ZoomRooms
The modern workspaces for hybrid teams, Zoom Rooms bring HD video collaboration into any space - in the office, in the classroom, or at home - and enable in-person and remote participants to interact in real time. Simple to start a meeting, book a room, and share content, Zoom Rooms are the conference room experience you've always wanted.
HD Video and Audio - Flawless, high-definition video across desktop, mobile, and room systems
One Touch to Join - Quickly join scheduled meetings with one touch on a wide range of hardware from leading vendors
Wireless Sharing - Share content from your laptop or mobile device easily with just one touch
Interoperability - Support for standards based SIP/H.323 hardware endpoints